Best Digital Entertainment in Mexico City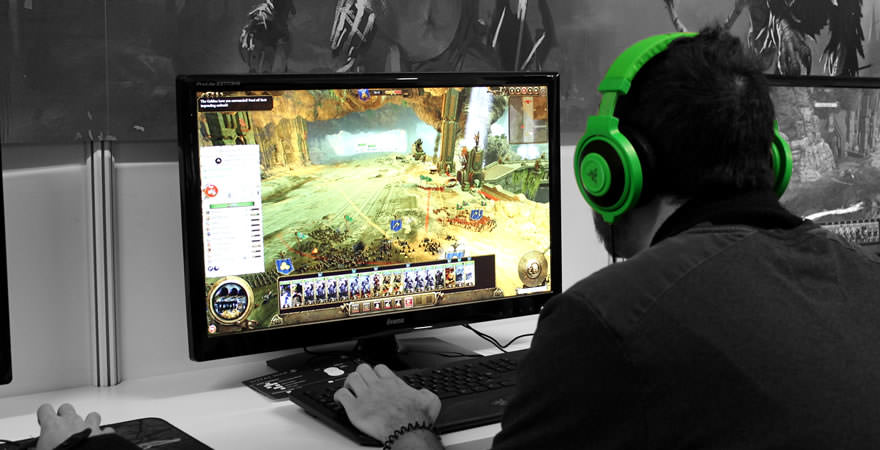 Mexican people are very enthusiastic about gaming. Game culture came to Mexican mass culture at the beginning of the 90s, when the first arcade machines and gaming consoles began to appear across the country.
The biggest concentration of game-related establishments is in Mexico City.
Best Spots for Online Gamers
Today, Mexico is a huge market generally for AAA projects and online franchises, so the vast majority of gaming centers are dedicated to PC and console gaming, especially to multiplayer video games.
You can easily find several spots for online gaming across the city center. The most recognized titles here are Creative Destruction, WoW, Starcraft 2, Dota 2, Fortnite, Battlefield, etc. Here are the best places to play.
Gank Gaming Lounge
Insurgentes Sur 453, Hipódromo Condesa, 06100 Mexico City
Gank Gaming Lounge is one of the top-rated gaming lounges in Mexico City. This place offers a convenient basement space where you can chill with a big company of friends. All computers are placed along the perimeter, leaving a cozy zone with sofas in the middle.
The club provides you with high-quality equipment for professional-level online gaming.
According to reviews of the avid gamers, GGL is a perfect place for team-playing Battle Royale games, such as Creative Destruction in which you can team up with up to 4 friends to participate in battles against 100 other players on a vast open-world map.
Gank Gaming Lounge is also a place of frequent local championships dedicated to Creative Destruction, Fortnite, League of Legends, Diablo 3, Overwatch, World of Warcraft, and other popular MMOs.
Well-trained staff and cheap 24/7 snack bars are provided as well.
Luna Gaming Zone
Ermita Iztapalapa 451, Prado Churubusco, 04230 Mexico City
Luna Gaming Zone is a convenient gaming vault situated in a lively area near a big sales department. This bright place offers modest pricing and over 30 cozy PC gaming sets. All famous titles, such as Dota 2, PUBG, LoL, WoW, etc. are installed on all computers.
This place is open 24/7, and you are allowed to bring in and order foods, so it's a perfect place for holiday gaming marathons.
Realia Gaming Experience
Calzada del Hueso 550 Delegación, Mexico City
Realia is a hi-tech gaming community that is conveniently situated between Toriello Guerra and Campestre Churubusco, not very far from Luna and Gank. It's a very friendly, neat place with caring staff and good snack supplies.
Unfortunately, the place is not round-the-clock, so you can stay there only up to 22:30 every day.
Top-Rated Arcade Centres
Though arcade machines had lost their extreme popularity at the end of the XX century, there are still many avid fans around Mexico and worldwide. As a rule, arcade clubs are combined with consoles and other kinds of digital entertainment.
Phoenix Arcades
Avenida Cuauhtémoc 19, Roma Nte., 06700 Mexico City
Phoenix Arcades is an advanced place where retro technologies meet modern gaming habits. It's not a dusty warehouse with machines, but a convenient loft where multiple kinds of arcades are thoroughly selected and carefully serviced.
Here you can enjoy classic dancing simulators like Pump It (in several versions), fighting simulators, such as Street Fighter and Tekken, adventure games, and racing simulators.
This place is a popular spot for parties, and friendly gatherings as well as for loud tournaments dedicated to various legendary games.
GamerScore
Calle de Niza 19, Planta Baja, 06600 Mexico City
Pizza, burgers, arcade! It's the official motto of this unique gaming spot. Everything here is dedicated to retro-gaming. All tables and other surfaces are stylized as old SNES gamepads, and Famicom details.
Even the menu here is based on games like Street Fighter and Super Mario.
Gamer Score offers a wide range of modern arcade machines as well as all kinds of emulators. The great thing is that you can reserve any table with a TV and enjoy playing several retro consoles one by one.
Just choose SNES, GAMEBOY, SEGA, or even PSP, and play without any technical issues. You can also order plenty of classic fast-food dishes, such as pizza and burgers. Besides, you can taste multiple Mexican street-food dishes and get alcoholic or non-alcoholic drinks.
For Lovers of Museums and Excursions
Mexico is a country with a rich culture with centuries-old traditions.
However, the government makes successful attempts to uncover the technological potential of the Mexican nation. Estela de Luz, the symbol of the bicentenary of Independence, is a place where Centro de Cultura Digital is placed.
Centro de Cultura Digital
This is a physical and virtual space that is dedicated to the variety of cultural implications of digital technologies as well as to their social and economic aspects impact.
It's also a public forum for the communication of professionals and fans of various digital realms, including video games.
Depending on the season, here you can meet software and game developers, young indie teams, and other people. The authorities of the center promote the idea that modern people are users and creators at the same time.
It's very easy to find this place because it's located directly under the Estela de Luz to demonstrate the government initiative to spread modern technologies across Mexico.
The Bottom Line
Mexico City is not only a great cultural location but also a highly modern megapolis where you can find entertainment for any taste and pocket. The gaming culture of Mexico is highly developed, and multiple local gaming teams represent the country in international tournaments every year.
Use these tags to read more related posts and reviews:
---
Let us know if this article was useful for you