Hunting in Mexico: Rules and regulations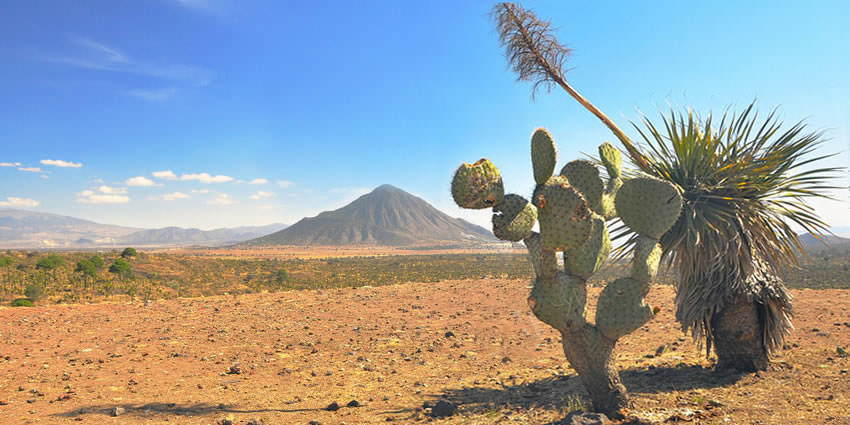 Stretching more than 4,000 km from Tijuana in the North to Cancun on the Caribbean Sea, Mexico is the third-largest country in North America. Mexico is famous for its great variety of climates and terrain and good infrastructure, allowing rapid travel to the most remote parts of the country.
From the jungles of the Yucatan to the desert mountains of Sonora, Mexico is inhabited by a diverse variety of game species, many of which are in high demand by trophy hunters.
Hunting in Mexico: rules and regulations
The Mexican Government allows licensed sport hunting in season, as regulated by SEMARNAP (Secretariat of the Environment, Natural Resources, and Fisheries). This is the Federal Agency of Mexico that is responsible for the regulation of Mexico's Natural Resources.
Hunting popularity is on the rise.
Because of the vastness of the unpopulated areas, liberal game limits, extended seasons, affordable rates, ample amounts of rainfall, the convergence of major northern flyways, non-existent hunting pressure, a mild winter climate, and an abundance of grains, Mexico is becoming one of the worlds most attractive hunting destinations.
Hunting is very popular in Northern and Western Mexico among Europeans and Mexicans alike and is gaining popularity with hunting groups from the States. European settlers brought their hunting traditions to Mexico five hundred years ago.
Consequently, hunting has played an important role in ranch life and in the psyche of the Mexican nation.
In Mexico, the hunting seasons run from February through May in the jungle and November through February in the mountainous central and northern zones. A wide array of trophy game animals, as well as birds, may be legally harvested in certain areas of Mexico.
Most hunting nowadays is done on private ranches, where the game is managed by professional gamekeepers and where guides follow age-old traditions of scientific game management.
The game is owned by the landowners, or by the government, in the case of national biosphere reserves, and the harvest quotas are set according to the principles of sound wildlife management.
Many of the native species of Mexico were over-hunted during the last century, but thankfully, most of these have now rebounded well, due to intensive, conservative management.
Mexico is now the preferred destination for desert bighorn sheep and huge desert mule deer, as well as the only place in North America where the elusive brocket deer can be hunted.
It also offers other unique species such as three subspecies of white-tailed deer, white-lipped peccary, ocellated turkey, and other jungle fowl. It is also a favored waterfowl and white-winged dove shooting venue.
Mexico also offers fantastic sport fishing on both the Pacific side and the Caribbean coast. In the warm waters of the Pacific and the Gulf of California, anglers test their gear and skill on marlin – black, blue, and striped, as well as sailfish and dorado (dolphin).
In primetime, June through August, it is often possible to land up to 35 fish per day, per boat. Experienced captains and huge numbers of pelagic game fish have made ports such as Cabo San Lucas, Mazatlan, and Zihuatanejo internationally famous.
On the Caribbean Coast, huge numbers of Atlantic sailfish congregate in the spring – through April through June, as well as other game fish such as wahoo and dorado making Illa Mujeres and Cozumel renowned destinations for sport fishermen.
Friendly Mexican hospitality and a mild, warm climate make Mexico the perfect place for a sporting holiday when winter grips the northern latitudes. Adequate time should be invested in contacting Tourist Bureau offices for names of recommended outfitters in the area.
If you don't have experience with hunting, it's important to come prepared. Hunting can be a fun experience, but can also be stressful or hazardous if you don't take the proper precautions.
For your upcoming hunting trip to Mexico, follow these tips:
Figure out what you want to do
Before you pack your bags and prepare your gear, it's important to determine what you want to do when you hunt.
Do you want to hunt deer? Or are you looking forward to hunting wild boars? Do some research on what kind of hunting is available in Mexico and compare your options. Once you know what you're going to do, come up with a plan on how you're going to do it!
Prepare your gears
The gear you'll bring will depend on the kind of game you're trying to hunt, but you'll have to bring the following regardless of the kind of animal you're planning on hunting:
Apparel or clothing: This includes your jacket, overalls or pants, and boots. Don't forget to bring some rain gear as you can never predict the weather when you start to hunt.
Bows: You can use either a compound or recurve bow.
Guns and ammo
First-aid supplies: You should always have a first aid kid that has band-aids, ointments, and gauzes at the very least.
Food: Hunting can be very draining, so make sure to bring a lot of food. Dried fruits, trail mixes, and granola bars are some of your best options.
Get into the field
You'll learn a lot of hunting tips from the internet but nothing comes close to firsthand experience. When hunting in Mexico for the first time, don't be afraid to get into the field. The experience you'll have—either good or bad—will you improve as a hunter in the long run.
In conclusion
Hunting in Mexico is a great experience that's surely one for the books. This country has a lot to offer to aspiring and professional hunters—things that you can't see and experience anywhere else in the world.
But before you hop on a plane or train to go to Mexico to hunt, take the time to do thorough research on what rules and regulations are you expected to follow. Having this knowledge is essential for you to ensure that your upcoming hunting trip in this country will not result in fines and penalties.
North Western Region
State of Sinaloa, northeast, west, and northwest of El Fuerte, respectively, are Presa Huites, Presa Miguel Hidalgo, and Presa Josefa Ortiz de Domingues. This area is very popular for hunting Canada goose, various duck species (canvasback, mallard, pintail, redhead, teal, widgeon, and others), quail, and white-wing dove.
In the Culiacan vicinity, swarms of Geese, ducks, doves, quail, and blue pigeons are abundant in huge quantities. Local hunters welcome hunters to help keep the population down.
In the Mazatlan area, just due north, the Presa Comedero area is a popular hunting spot for a wide variety of games, including pintail ducks, gadwall, bluebill, brandt, widgeon, cinnamon teal, green-winged teal, bluewing, dove, quail, deer, and wild pig.
Many other areas in the Northwestern Region of Mexico offer tremendous opportunities for hunting Mexico.
North Eastern Region
The state of Coahuila and Nuevo Leon, bordering Southwest Texas, these two Mexican States are primarily noted for their huge White-Tail Deer. Several "book" deer are taken each season from specific areas of these states.
Primarily, in Nuevo Leon, the best area is located directly southwest of the city of Nuevo Laredo. This brush country is full of trophy white-tail deer of a lifetime, and plentiful "blue quail".
In the State of Coahuila, the area that is prime for trophy white-tail deer is the area just northwest of Nuevo Laredo and north along the Rio Grande River, not more than 25 miles inland, until just north of the city of Piedras Negras.
Both of these areas are teeming with dove, quail, and deer.
The state of Tamaulipas, primarily known for its awesome wing shooting, this Mexican State, is a virtual "hunters' paradise" when it comes to bird hunting. Millions of ducks and geese call the Laguna Madre area along with the Eastern Mexican coastline home, as well as millions of white-wing doves.
Because of the ample food, moderate winter temperatures, the convergence of major northern flyways, non-existent hunting pressure, and ample water, this area is teeming with hundreds of millions of birds.
The area surrounding the city of San Fernando, approx 100 miles south of Brownsville (Texas, USA) is the most popular area hunted for white-wing dove.
This line of hunting exists, surrounding San Fernando, and travels east towards the coast, bordering the cities of Soto la Marina, and Abasolo, and south towards Lake Guerrero.
Each year millions of these "flying knuckleballs", migrate from South and Central America each summer to invade the grain fields of central Tamaulipas. Awesome wing shooting is best during late summer and early fall.
After the first cold snap, quail hunting is done mainly in January and February.
Several factors have led to the popularity of Mexico, as the next "Hunters Paradise" of North America.
NAFTA has allowed hunters in the United States greater awareness of the bountiful resources and opportunities available to them, on both sides of the border between the two countries.
By relaxing trade restrictions on the two countries, more business people are exposed to the opportunities available to them and this single fact has acted as a "Word of Mouth" magnet to hunters looking for better places to enjoy their sport.
Additionally, Mexican Federal Firearms laws have recently been relaxed regarding some infractions of the law, which were earlier punishable by mandatory prison terms.
Now, "common sense" Firearms laws, for the most part, are in place, to still protect the public and allow for the proper importation of firearms and ammunition required for sporting use. Common sense is still required for the proper importation of Firearms into Mexico.
Hunting Regulations, which include bag limits on both size and number, are enforced in Mexico, where possible.
For the most part, however, some birds, such as doves, are considered by most farmers, as field pests, and hunters are encouraged to shoot within liberal limits of birds.
1999 Mexican hunting season and bag limits apply to most Mexican states
White-Wing Dove: August 21 – October 18 – Daily Limits 40 / Possession 120
Mourning Dove: August 21 – December 8 – Daily Limits 40 / Possession 120
Ducks: October 23 – February 21 – Daily Limits 15 / Possession 45
Geese: October 23 – February 21 – Daily Limits 5 / Possession 15
Quail: October 30 – February 28 – Daily Limits 10 / Possession 30
White-Tail Deer: December 15 – January 15 – Limit 1 Buck Only for a season
Check with the authorities in the State in which you are hunting for the exact dates and bag limits for each species hunted.
A maximum of 2 rifles or shotguns per hunter is allowed, and guns may be accompanied by no more than 2 boxes of American shells per gun (50 shells per gun). With the proper hunting permit, additional shells may be purchased in Mexico through various licensed sporting goods dealers.
Only .22 caliber bullets and 12, 20, and .410-gauge shotgun cartridges are available. Cost is somewhat expensive, but when measured with the risk of going to prison for smuggling shotgun shells into Mexico to save a few lousy dollars, the cost is cheap.
Do's & Don'ts
Do use Common Sense; remember you are in a foreign country, with its own set of laws. It's not important if you think you are in the right or not. Remember, you are guilty till proven innocent in Mexico.
Do follow Mexican Laws.
Do carry your passport, hunting license, and gun permit at all times.
Do be patient and respect the Mexican people, they, in turn, will respect you.
Do double-check your car or truck for extra ammo or unlicensed weapons, prior to your entry into Mexico. Most people get into trouble for this single reason.
Do watch where you walk. Rattlesnakes in Mexico are large enough to kill a person.
Do remember to check references.
Don't be stupid. If you have trouble differentiating what "stupid is" in the United States, that should raise a "red flag" to not attempt to hunt Mexico.
Don't even try to smuggle unlicensed guns or ammo into Mexico. It's not worth the penalty. The Mexican prison system is full of stupid Americans, who wish they had been smarter.
Don't walk in high grass without snake leggings on and watching where you step. For some reason, in 20 years of Hunting Mexico, I have never seen a small rattlesnake.
SEMARNAP hunting permits come in six types:
Type I-Waterfowl
Type II-Doves
Type III-other birds
Type IV-mammals
Type V-limited
Type VI-special
Permits are issued from a Government Licensed Dealer in Mexico
In addition to the SEMARNAP hunting permit, foreign hunters need a consulate certificate, special visa, and military gun permit.
The consulate certificate may be obtained from any Mexican embassy or consulate upon presentation of a letter from the hunter's local police or sheriff's office (on original police letterhead) verifying that the hunter has no criminal record.
This certificate is also necessary for obtaining military gun permits, which are issued by the army garrison in the major border town in the Mexican State in which you are going to hunt.
Proof of U.S. Citizenship is required. This document must have your picture on it (i.e. Passport) if not, your voter's registration card accompanied by a photocopy of your driver's license will suffice.
Additionally, 8 passport-size pictures are usually required with each gun permit and hunting license issued and the final number of pictures depends on the state you are hunting.
Finally, a new regulation requires that all foreign hunters be accompanied by a licensed Mexican hunting guide. Your Hunting License agent can advise you on this requirement. The hunting License Cost is approx. $450 USD and includes a Gun Permit.
The whole process of obtaining, your own, required permits and licenses is very time-consuming, frustrating, and discouraging for the average U.S. hunter. Even if you speak perfect Spanish, you are better off arranging the license and permits through a U.S. broker or a licensed Mexican Outfitter, who specializes in the State that you are hunting.
This assures you that a qualified agent is looking out for your interest and that the job will be done in a manner that is acceptable to the State Agency for which you are hunting. A list of Licensed Outfitters can be requested from any Mexican Consulate in the State you will hunt.
The last and most important piece of advice is to check out the references for the people that you plan to use. Use "common sense" questions when interviewing past clients of the lodge or outfit.
Don't take anything for granted, ask the most basic questions you can think of.
Use these tags to read more related posts and reviews:
---
Let us know if this article was useful for you