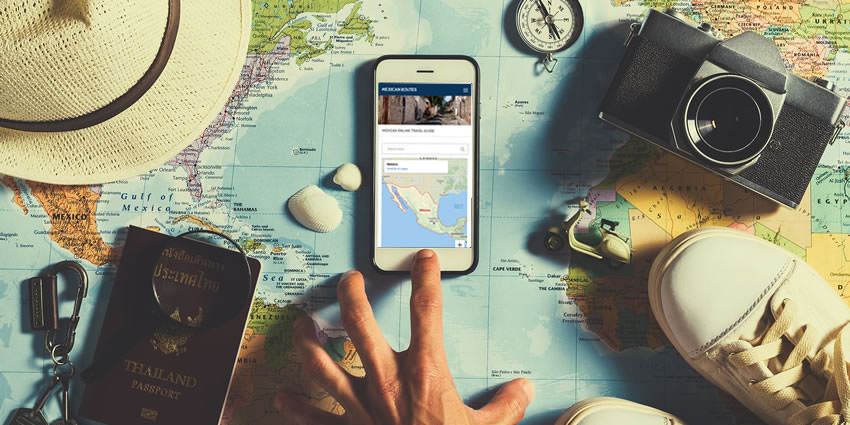 Mexican Routes | Free Mexico Travel Guide and Travel Information
is the most complete Mexico online travel guide, it is the best solution for a backpacking trip, for a road trip around Mexico and just to have an idea about where to move and what to see.
All necessary tourist information: historical facts, tourist points of interest, how to get there, travel recommendations, local traditions, holidays and festivals, cuisine, and much more.
Data Collection
We do not collect any personal data such as your name, address, or email address.
But we use Google Analytics and Google AdSense to collect data about our website visitors. Google Analytics and Google AdSense use cookies to track your online behavior and collect data such as your IP address, browser type, operating system, and other similar information.
Google Analytics & Google AdSense
We use Google Analytics to analyze how our visitors interact with our website. This helps us improve our website's performance and user experience. Google Analytics data is used for statistical analysis purposes only and is not shared with third parties.
We use Google AdSense to display ads on our website. Google AdSense may use cookies to display personalized ads based on your interests and online behavior. We do not share any personal data with Google AdSense.
Google Analytics and Google AdSense data are stored on Google servers. Please note that Google has its own privacy policy.
We do not store any personal data on our servers.
Third-Party Links
Our website may contain links to third-party websites. Please note that we are not responsible for the privacy practices or the content of these websites. We encourage you to review the privacy policies of these websites before providing any personal information.
Changes to the Privacy Policy
We reserve the right to make changes to this Privacy Policy at any time without prior notice.
It is your responsibility to check this page periodically for any updates or changes. Your continued use of our website after any changes to this Privacy Policy constitutes your acceptance of such changes.
If you have any questions or concerns about this Privacy Policy, please feel free to contact us.