North American National Parks and Natural Reserves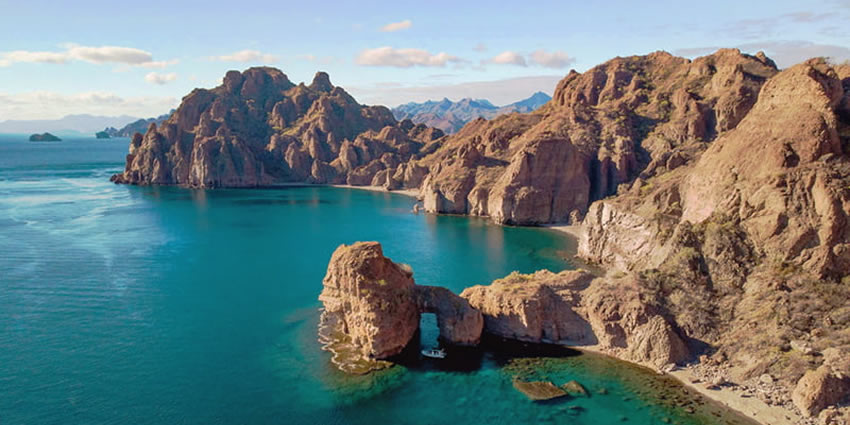 North America is located in all-natural zones, except for the equatorial one, that is, in fact, the entire territory has a different climate – from the usual desert to the Arctic, so North America has a huge amount and variety of flora and fauna.
The nature of the continent is unique. Dense forests and deserts, rocks and meadows – this is how the content appears before the eyes of a person. There are about 200 national parks and reserves in North America.
Conventionally, all security zones can be divided into three categories:
Natural reserves. In such places, especially valuable and endangered species of flora and fauna are protected.
National parks. As a rule, ancient settlements and historical monuments have been preserved on their territories.
Territories where you can watch not only animals in the wild but also go in for water sports, and beach holidays. They are located mainly in tropical latitudes.
Reserves and national parks are areas that preserve wildlife and save species diversity from extinction. Biosphere models created on the basis of nature reserves and national parks demonstrate the possibility of human development in harmony with nature.
In Mexico, they pay great attention to the conservation of nature. This contributes to the increase of the country's wealth and the development of the tourism sector. There are more than 60 natural reserves and parks spread out across the country.
Natural reserves are created to preserve populations of species of flora and fauna and to develop ecological tourism.
In such places, spiritual values ​​and reverence for nature are revived, and the creation of protected natural areas helps to form the ecological culture of people. If you are a nature lover, you should consider visiting national parks and natural reserves.
On your next travel to the North American continent, don't forget to visit and explore local National Parks and Natural Reserves, spread out in different countries along the continent.
Loreto Bay National Park
Loreto Bay National Park is one of Mexico's newest marine protected areas, having been established in 2010. It extends over ​​2,333 sq km, including four islands and two rocky islets.
The National Park is also home to some of the most varied marine ecosystems in Baja California Sur.
In addition to protecting these beautiful natural spaces, the park also aims to educate visitors about the importance of conserving our oceans. To fulfill the purpose, it offers guided tours and educational activities for everyone, from school children to adults.
Loreto Bay National Park is located in Baja California Sur, Mexico. It is about 128 km south of Cabo San Lucas and about 48 km north of La Paz. Loreto Bay National Park is also located in the municipality of Loreto, which has around 40,000 people.
Here are a few places you must not miss visiting while planning your destination to Loreto Bay National Park:
Cabo Pulmo Marine National Park
Cabo Pulmo Marine National Park is a marine park located in the Gulf of California, about 130 km north of San José del Cabo. The park was established in 1995 and still covers an area of only 71.1 km².
It is known for its abundance of coral reefs, coves, and lagoons, and its rich marine life, including sea turtles and dolphins.
Cabo Pulmo is also home to an abandoned fishing village preserved for over 40 years by the Mexican government and local fishermen's associations.
The climate in Loreto Bay is temperate and arid, with no dry season. The average daytime temperature during the summer months is 27°C, while average winter temperatures are around 18°C.
The best time to go is during the dry season, which runs from May to September.
San Juan de la Costa Beach Resort & Spa
San Juan de la Costa Beach Resort & Spa is a luxury hotel that sits on the edge of the Loreto Bay National Park. The resort is a haven for travelers looking to experience the natural beauty and culture of Mexico's Baja Peninsula.
The hotel offers guests access to an array of amenities, including an outdoor pool, fitness center, and massage services. The rooms are spacious and feature a private balcony and ocean views.
Isla Coronado
Isla Coronado is a small island off the coast of Baja California, part of Loreto Bay National Park.
It's a popular destination for divers and snorkelers, and with good reason. The island has many beautiful beaches, including Playa de Los Arrecifes, Playa de las Roca and Playa La Ribera.
Isla del Carmen
Isla del Carmen is an island in Loreto Bay National Park.
It's located near Isla Monserrate, a tiny island with several beaches and hotels. It is known for its unique ecosystem, as it is home to many native cacti species and other plants found nowhere else in the world.
If you enjoy bird watching, this park area is perfect for you.
If you love exploring beaches with clear turquoise water or if you want to take photos of beautiful landscapes, Isla del Carmen should be your next destination. There are over 30 different beaches on this island, so there's something for everyone.
Activities
There are several activities to enjoy in Loreto Bay National Park, including swimming, snorkeling, scuba diving, and fishing.
Kayaking is also popular among visitors who want to explore the park's coastline. Hiking trails are plentiful and offer great opportunities to see wildlife and natural features such as caves and rock formations.
Loreto Bay National Park is a beautiful place to spend time outdoors. Loreto Bay National Park is a great choice if you're looking for a great place to go hiking. There are so many beautiful places to see here and so many different activities that you can do.
Great Smoky Mountains National Park (USA)
The Great Smoky Mountains are a range of mountains in North America that form a natural border between Tennessee and North Carolina. Although many smaller ranges comprise this mountain chain, the two ridges still dominate its overall appearance.
You can experience over 300 peaks in the Great Smoky Mountains alone, while a few of them exceed 1828 m above sea level within this region. Here are some excellent places which provide great scenic views to visitors:
The Great Smoky Mountains National Park could be the perfect location for your next vacation. With more than 1,287 km of trails and thousands of campsites, this beautiful area has no shortage of things to do.
Great Smoky Mountains National Park, located on the border of Tennessee and North Carolina, is the most visited national park in the United States. It has been named one of the Seven Wonders of America by Smithsonian magazine.
Clingman's Dome
Clingman's Dome is the highest point in North Carolina, at 2024 m above sea level.
It takes about an hour by car or bus to get there from Gatlinburg, Tennessee. It is the highest point, and the observation tower offers an unmatched view of the Smoky Mountains.
You will never forget the 360 degrees panoramic view of the Smoky Mountains from the Clingman's Dome.
Rental cabins are the best options available to get a closer experience of nature when visiting the Clingman's Dome in the Smoky Mountains. You can choose from the many options available for the Great Smoky Mountains vacation rental cabins.
It's a good idea to book one online before you leave your place for a memorable trip.
Cades Cove
Cades Cove is a valley in the Great Smoky Mountains National Park that is easily accessible by car.
It's a great place to hike, bike, and ride horseback. Cades Cove is located at the end of Newfound Gap Road and can be reached from Gatlinburg or Cherokee, North Carolina.
The Smoky Mountains are home to black bears and other wildlife, but you don't have to go far into Cades Cove to see them. You may even stumble upon some wild turkeys or coyotes on your way through town.
Trails for Hiking
The Great Smoky Mountains are a great place to hike. Trails abound here, some of which are in Cades Cove and Gatlinburg.
The Abrams Falls Trailhead on Newfound Gap Road is one of the best trails in Cades Cove. It is approximately 4 miles long and has an elevation gain of 1120 feet.
If you want to camp at Abrams Creek Campground, you must pay $5 per person daily. The Gatlinburg Bypass Trail is another great choice with a length of around 2 miles with only 50 feet of elevation gain along the way.
Amazing Waterfalls
The Smoky Mountains are home to more than 100 waterfalls, and about half are accessible by road. The most popular and highest is Rainbow Falls, a 70-foot drop that spills into a pool at the bottom and continues down the mountain.
Another famous waterfall is Grotto Falls. It's located just off Cataloochee Road in Cataloochee Valley. You can see it from your car, hike around its base, or even swim behind it.
Fishing in the Smokies
If you are a sports fisherman, the Smokies is the ideal place for you. The streams and rivers of this area offer many different types of fish to catch. Trout, bass, and catfish are a few examples.
The best thing about catching your dinner in these places is that it is free. The only cost associated with it is purchasing your license beforehand, which only costs a few dollars.
Use these tags to read more related posts and reviews:
---
Let us know if this article was useful for you