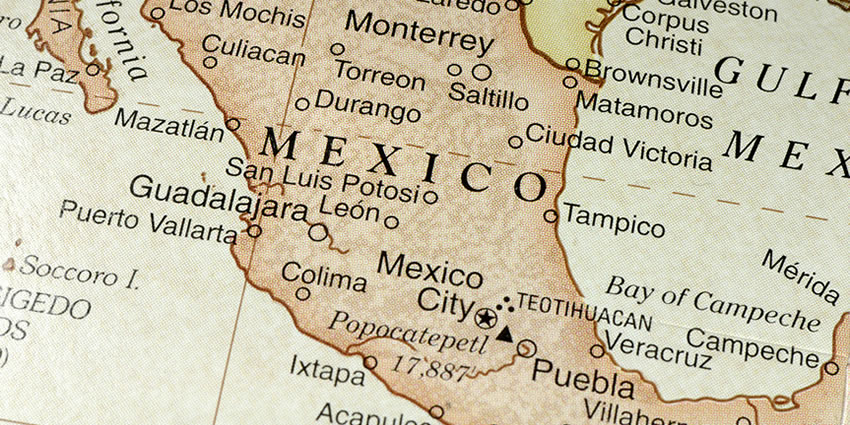 Where is Puerto Vallarta and what to do in this beach resort?
Puerto Vallarta is a fantastic beach town situated on the western coast of Mexico on the Pacific Ocean. It is in the state of Jalisco, just south of San Blas and some 300 kilometers west of the state capital, Guadalajara.
The city also borders the state of Nayarit, which is home to sister destination Nuevo Vallarta on the Riviera Nayarit, sharing the same international airport on the edge of Puerto Vallarta.
Puerto Vallarta has everything you could wish for as a vacation destination. With its many water sports, sandy beaches and crystal waters together with its perfect weather, culture, art and lively nightlife, you should make a visit as soon as possible.
Imagine yourself walking along the picturesque cobble-paved streets or sipping a cocktail on the beach under the stars.
Flanked between golden sands and ancient mountains
Puerto Vallarta is affectionately known as "PV" by its English-speaking visitors, and "Vallarta" by its Spanish-speaking residents.
Puerto Vallarta holds a prime position on the coast situated between the Sierra Madre Mountains and the golden sandy beaches and clear waters of the Pacific Ocean.
The city was once just a small fishing village on Banderas Bay called Las Peñas, only claiming its city status in 1968.
The legendary Hollywood actors Elizabeth Taylor and Richard Burton launched Puerto Vallarta into the limelight in the 1960s while Burton was filming in "Mismaloya" for John Huston's movie adaptation of Tennessee Williams' play "The night of the Iguana".
Where is Puerto Vallarta and what to do in this beach resort?
Puerto Vallarta is an ideal destination for a perfect vacation. Along the coastline in the downtown area runs the Malecon, which is a lovely boardwalk just over a mile long, renovated in 2011.
This is where a lot of Puerto Vallarta's vacation nightlife is situated.
Puerto Vallarta boasts all sorts of vibrant activities. From adventures, churches, cafes, art galleries, bars, restaurants, and five-star hotels to just sipping a margarita in a lively restaurant or bar whilst watching the sun go down.
Puerto Vallarta has it all.
Puerto Vallarta weather
The climate in Puerto Vallarta and Banderas Bay is generally warm and sunny throughout the year.
Some vacationers prefer the cooler climate between November through to April as opposed to the hot summer period, when the rain storms keep the vegetation green and you can catch sight of amazing lightning storms on the horizon at night.
Even in the rainy season, the sunshine is not interrupted by the rain for more than a couple of hours each day.
Puerto Vallarta's international airport
Banderas Bay, including Puerto Vallarta, Riviera Nayarit, Punta Mita, Sayulita and the smaller villages nearby are all served by the Licenciado Gustavo Diaz Ordaz International Airport.
There are daily international flights from the USA and Canada, from the UK and Europe.
Use these tags to read more related posts and reviews:
---
Let us know if this article was useful for you