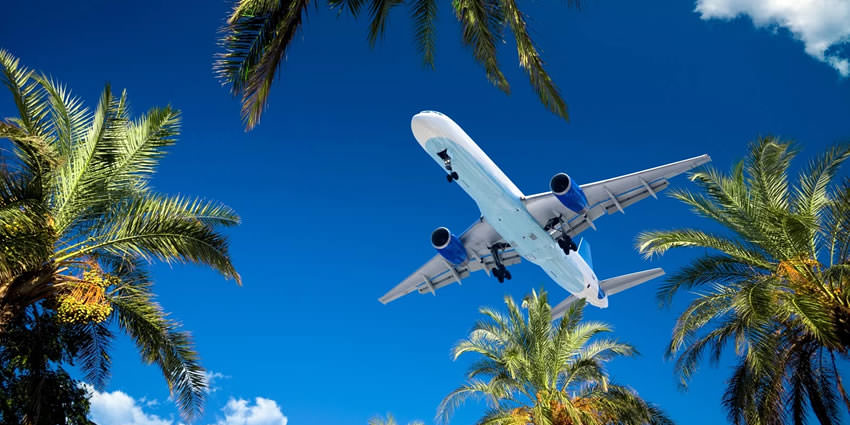 What to do when your flight is canceled?
Reaching your destination on time should never be taken for granted. Different factors like weather changes and airport security can cause delays and even cancel flights. So, everyone should know what they should do when a flight is delayed or canceled.
In this article, you will find the best tips on things you should do when your flight gets canceled. Following these tips will save you from all the hassles and stress and even get proper compensation.
Things to do when a flight gets canceled
Check flight notifications: After purchasing a ticket, always sign up for flight update notifications. Thus, you will always receive notifications about any delays or cancellations within seven days from the departure. On the day of departure, remember to check the status update of your flight.
The sooner you become aware of the cancellation, the better for you. With this information, you can make the necessary changes to your trip.
Understand passengers' rights: Knowing the passengers' rights is essential for everyone. Due to different reasons, your flight may get canceled. In the case of a domestic flight, if the cancellation has occurred due to mechanical issues, the airline will accommodate you.
If some natural disaster causes it, the airline is not bound to do so. Thus, knowing your passenger rights will help you deal with this issue and file your compensation claims.
Act fast: When you are informed about a flight cancellation, you need to act quickly. You can call your traveling agent and take his suggestions. If you have any travel insurance, you can also get compensation. Moreover, you should also rebook your ticket by the airline app.
Wasting time will only cause more trouble for you and hamper your trip altogether.
Use alternative options: When traveling via flights, you should always plan some backup options. Flights getting canceled or delayed is not uncommon. In such cases, you should check other available options so that your plans remain the same.
You can use other reliable sites to check different airline schedules. Thus, you can rebook a ticket on the same date.
Try to get a refund: One of the primary things to do if your flight is canceled is to apply for a refund. According to the rules, if a flight gets canceled and the passenger re-books with some other airline, he or she is eligible to get a full refund. You can also get a refund when your flight is delayed.
So, apply for a refund and rebook your flight according to your convenience. To save more money on rebooking your flight, reschedule your trip during the off-season. Or you can also choose some other route with lower rates.
Use the credit card for travel perks: Every credit card offers you some travel perks. For example, you get free access to food, lounge area, drinks, and Wi-Fi with some credit cards if a flight is delayed. You can also get concierge services that will help you to rebook your flight.
All these perks save you from over-budget expenses. So, always understand the coverage terms of your credit card.
Apply for compensation: The prime thing for you to do after flight cancellation is to apply for the compensation strategically. As compensation, you can be offered flight coupons, meal vouchers, and so on. The value of your coupon depends on the extension of the delay.
But you need to be careful while accepting a non-cash compensation offer.
You need to determine the actual worth of these compensation vouchers. Checking the terms and conditions of these vouchers is also important before accepting any. Moreover, always record your boarding passes, receipts, and other important documents.
They will come in handy when you'll file your claim.
Try not to check your luggage early: You should never check your luggage early. If there is any cancellation or delays, you have to recheck your luggage which may take time. Some airlines have internal agreements, which let you rebook for a later flight, but you will be stuck at the airport if that is not the case.
Thus, passengers who do not check their luggage have an easy rebooking process.
So, these are all the best tips that will help you take effective steps after a flight cancellation. Keeping your mind calm and taking informative steps is very important. Stress and panic can further hamper your plans, so follow these steps and have a safe journey.
Use these tags to read more related posts and reviews:
---
Let us know if this article was useful for you