Best activities for student vacation in Mexico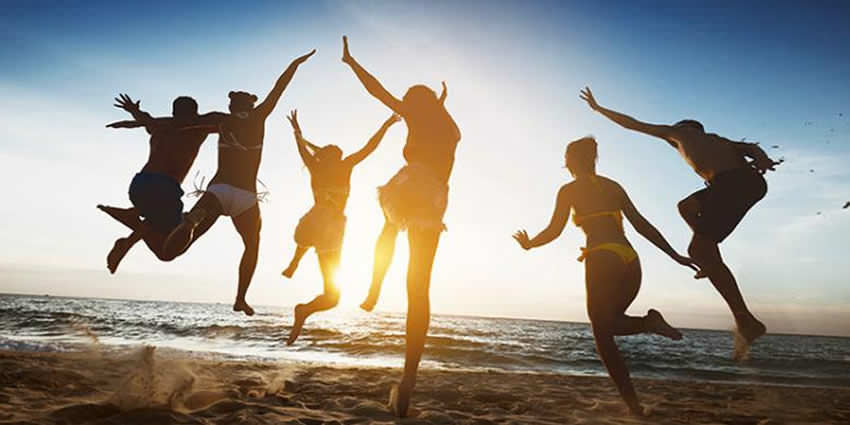 Mexico is always a popular place for spring breakers because of the beautiful beaches, luxurious resorts, and party scenes that you just can't find everywhere else. Students who visit Mexico on vacations have many options for how to spend their week in Mexico.
Here are some suggestions: have a party time in Cancun, relax in Cabo Santa Lucas or visit Mazatlan. If you're a student looking for activities in Mexico with your group, read on for some ideas.
Party in Cancun
Cancun has become the world's meeting point for students during Spring Break. Grand Oasis is the most well-known hotel in Cancun, with its largest swimming pool in Latin America.
This hotel is ideal for hosting parties because it has private access to the beach. During the daytime, the pool transforms into a giant dance floor where you can dance the night away to local and international DJs. Cancun has great nightlife.
The Mercado 28 is a large shopping mall in Cancun where visitors can spend their evenings at. You will find everything from antiques to handmade goods at the huge flea market. At this flea market, vacationers will find unique Mexican souvenirs.
Relax in Cabo San Luis
For a peaceful vacation, the waters of Cabo San Lucas' turquoise oceans and the Pacific Ocean are ideal. You will find fresh seafood, delicious food, live music, and delicious gourmet delights in this area.
Below are some helpful tips for spring breakers who plan to visit Cabo. Get a taxi and catch a live concert!
The Monuments Beach is Cabo San Lucas' only true surf spot. You can surf this left wave fast, which is great for professionals but difficult for beginners. Monuments break off the point at the end of the main beach. You have to pump your rear foot to touch the shoulder.
These waves are fast-paced and exciting, but please be mindful of the urchins.
Relax at Puerto Vallarta
Students looking for a way to take a break from school can find many activities in the vicinity. Surrounded by majestic Sierra Madre mountain ranges, the city can be ridden an ATV in the jungle, go horseback riding, or simply unwind on the sandy beaches.
But, if you're a student who isn't a fan of the beach, Puerto Vallarta's many attractions might be more to your liking.
Puerto Vallarta's activities are endless. It doesn't matter if you prefer to relax on the beach or explore the majestic mountain forests or go scuba diving. This area is full of activities that will keep you busy. There are many activities for you and your family.
Just make sure to pack your bags! You will be amazed at the variety of activities available in this area. You will be happy you did.
Visit Mazatlan
Mazatlan could be one of your best options for activities during your student trip. You can make new friends, have fun and meet great people. You will find many attractions that students can enjoy.
The aquarium in Mazatlan is one of the largest in the world, and it's constantly growing. This beautiful place allows visitors to learn more about marine species. Water rides and splash pools are also popular, and a visit to the aquarium can be fun for the whole family.
Enjoy Rosarito Beach
Rosarito could be the perfect spot for students looking to enjoy a relaxing vacation on the beach.
This beautiful beach is home to plenty of surfing spots and was once the exclusive domain of movie sets, but now it is a vibrant destination for vacationers and locals. You can rent an ATV to explore this vast coastline. There are also sand dunes nearby.
Students can explore the rich cultural heritage of the area, as well as the beautiful beaches.
Santa Cecilia Plaza hosts mariachi concerts. Students also have the opportunity to visit the Food Garden, which offers experimental cooking. Even if only for a few hours, it is worth the effort to enjoy great Mexican cuisine and have fun.
The nearby city has many great restaurants and cafes.
This post was contributed by StudyCrumb.com, an academic writing platform designed by former students to help current students with their writing assignments.
Use these tags to read more related posts and reviews:
---
Let us know if this article was useful for you