Best family-friendly attractions in Mexico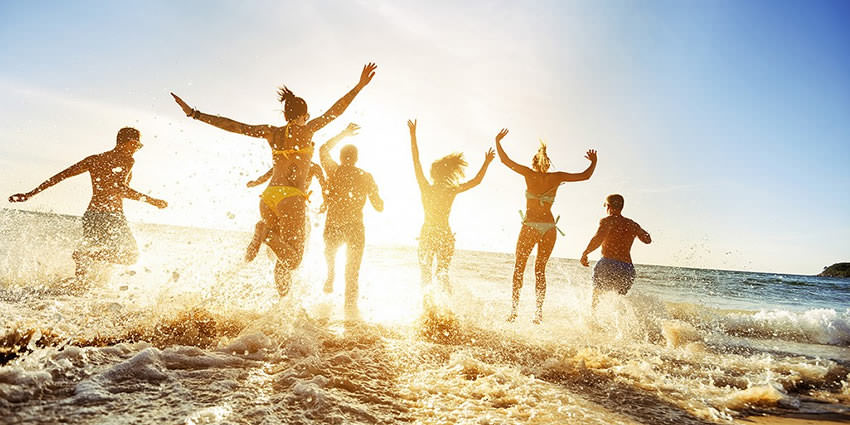 Fun attractions in Mexico all kids will love
Keeping the kids happy and entertained can be trying at the best of times. You want to provide them with experiences that are memorable, but parents don't always have a list of options available at their fingertips.
For those in Mexico that are grasping at straws trying to come up with ideas for the kids, here are five fun attractions that they are bound to love. You can work your way through the whole list and use it as inspiration to discover additional attractions.
Experience One of the Biggest Parks in the World
Kids tend to enjoy going to the park for some outdoor fun, but rather than the same parks they are used to, why not wow them? Did you know that Chapultepec Park in Mexico City is one of the biggest parks in the entire western hemisphere?
This isn't a typical park as this one is filled with family activities such as paddle boating, exhibitions to explore, a forested area, vendors selling all kinds of fabulous finds, walkways, and more.
Watch Their Jaws Drop in Wonder at This Dinosaur Exhibit
If you have kids who can't seem to get enough of all things dinosaur-related, then a trip to Dinoparque's Median Strip Dinosaurs is a must. Located in Pachuca de Soto, these massive dinosaurs are right next to the highway, creating quite the scene.
The display of dinosaurs was meant to make people take notice so they would want to visit the El Rehilete Interactive Museum and the outdoor Dinoparque. It seems to have done the job because no kid wants to pass up an opportunity to check out their life-size animatronic dinosaur replicas and learn about them.
A Fun Learning Experience at the National Museum
Museums provide kids with an opportunity to learn in a fun and engaging environment and The National Museum of Anthropology in Mexico City consistently ranks as one of the most visited in the whole country.
The collection is vast and interesting, so much so that one visit probably won't be enough.
It's Time to Visit the Amusement Park
For non-stop thrills and adventure, a trip to Six Flags, Mexico City is in order. Depending on how close you live to the park you may even want to consider season passes for the family so you can visit as often as you like.
The park features games, rides, experiences, shopping, dining, live shows, and more.
Ziplining Gives You a New Appreciation for the Terrain
For those located nearby or in Puerto Vallarta, the perfect family attraction is ziplining.
As you travel through the forest above the trees, it's incredible how your view of nature will change. What makes Puerto Vallarta such a great spot for ziplining is that it is located between the coast and jungle, so you get some prime locations among the treetops.
These are just a few of the many family attractions and activities Mexico has to offer.
With all these options, there is no reason you need to hear the words, "I'm bored" ever again.
Use these tags to read more related posts and reviews:
---
Let us know if this article was useful for you