Chuburná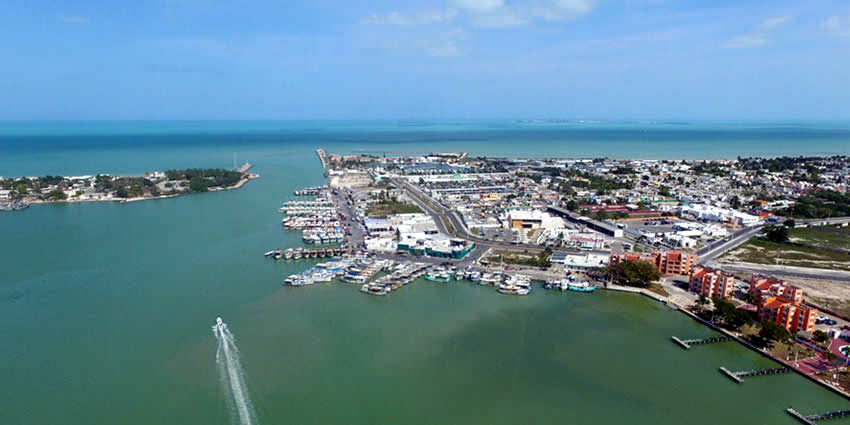 Chuburná is a small fishing port in the state of Yucatan in Mexico, located on the northern coast of the Yucatan Peninsula, west of the port of Progreso, which has been transformed into a predominantly tourist place thanks to its beaches.
The town is very visited, particularly during the summer months.
In the environs of Chuburná, there are vestiges of the Mayan civilization.
According to the 2005 census carried out by INEGI, the population of the town was 1720 inhabitants.
Chuburná is located 20 km west of the port of Progreso and 56 km north-west of the city of Merida, the capital of the state of Yucatan
The average annual temperature is 25.5 °C.
Chuburná Puerto is influenced by the local steppe climate. During the year, there is little rainfall in Chuburná Puerto.
About 480 mm of precipitation falls annually.
The name (Chuburná) means in the Mayan language place where the houses are flooded.
It is one of the oldest places in the municipality of Progreso.
Chuburná and Chicxulub were declared guarded populations of Yucatán in 1663 by the government of Juan Francisco Esquivel and de la Rosa for the defense of the coast against the incursion of the pirates that operated from the Lagoon of Terms.
You can dial 078 from any phone, where you can find free information about tourist attractions, airports, travel agencies, car rental companies, embassies and consulates, fairs and exhibitions, hotels, hospitals, financial services, migratory and other issues.
Or dial the toll-free (in Mexico) number 01-800-006-8839.
You can also request information the email correspondencia@sectur.gob.mx
MORE EMERGENCY NUMBERS:
General Information: 040 (not free)
National Emergency Service: 911
Radio Patrols: 066
Police (Emergency): 060
Civil Protection: +52(55)5683-2222
Anonymous Complaint: 089
Setravi (Transport Mobility): +52(55)5209-9913
Road Emergency: 074
Cruz Roja: 065 o +52(55)5557-5757
Firefighters: 068 o +52(55)5768-3700
Use these tags to read more related posts and reviews:
---
Let us know if this article was useful for you