Mexico casino travel guide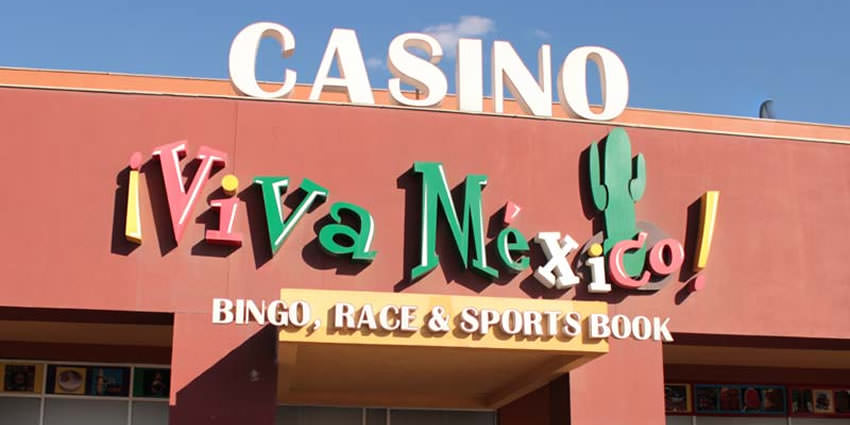 What would a vacation or road trip be without stopping off at interesting local attractions along the scenic route?
These pit stops allow travelers to sample the local fare and experience more of what each of the locations has to offer. We're sure that gaming enthusiasts would all agree that a trip to Mexico would not be complete without visiting a couple of the local casinos.
There are close to 500 casinos spread across Mexico. Not only are there numerous top casinos to visit, but they also boast world-class facilities and naturally loads of slots and table games to entertain gamblers for hours on end.
We've compiled a handy list of top casinos to visit when driving down from the border to Cancun and beyond. We'll touch on the very best casinos located in the following areas: Monterrey, Mexico City, Puebla, Veracruz, Merida, Cancun, Playa Del Carmen, and Tulum.
Jubilee Casino, Monterrey
One of the first stops to make when traveling through Monterrey is undoubtedly the famous Jubilee Casino.
Not only is it one of the largest casinos in Mexico, but it's also a firm favorite among locals and visitors due to attentive customer service, loads of table games, and, of course, an abundance of slot machines on the expansive casino floor.
Another drawcard for the casino is that it's the first official location for the WSOP Poker Room and continues to draw poker professionals.
You can always visit  ¡Viva México! Casino or Winland Casino, also located in Monterrey.
Frontón Gran Casino, Mexico City
Next on the list is the splendid Frontón Mexico located in the bustling heart of Mexico.
The large venue houses the top-rated Gran Casino that boasts three floors bustling with slot machines, and table games, including Black Jack, Baccarat, Roulette, Three Card Poker, Caribbean Poker, and Ultimate Texas Poker.
The casino also offers a sportsbook along with great bars and restaurants that receive rave reviews.
Smokers and non-smokers alike have the opportunity to enjoy their gameplay in different sections, and the impressive art deco building, Frontón México also hosts professional jai alai matches.
Winpot Casino, Puebla
Puebla is a charming city that caters to every taste, whether you're looking for culinary history, colonial architecture, pottery, or exciting casinos. Winpot owns several casinos in Mexico, but the Puebla casino delivers extra pizazz.
Winpot Casino is one of the first casinos built in Puebla. It's maintained its authority over competitors by offering a large variety of games, good service, an excellent sportsbook, and a pleasant gambling atmosphere.
Big Bola Casino, Veracruz
Stopping off in Veracruz is an absolute joy, this large port city on the Gulf of Mexico features striking Spanish and Caribbean creole influences with indigenous cultural influences, regional cuisine, and colonial-era buildings.
Once in Veracruz, visit the Big Bola Casino. The casino is on the smaller side, but it still packs a punch. They have a good selection of slots and table games, and gamblers get the VIP treatment with a smile throughout their visit.
Golden Island Casino, Merida
When you're in Merida, be sure to go to Golden Island Casino, you'll be impressed by its large slots variety. The service is excellent, as you'd expect from a casino that shares its city with 12 other casinos.
The casino opened its doors in 2007 and has been delivering action-packed gaming since then. The casino focuses primarily on slot machines, so if you're looking to spin, you know where to go.
Plus, the seafood is incredible.
Dubai Palace Casino, Cancun
Cancun is a treat for the senses, the beaches, the ocean, and the nightlife. The Dubai Palace is one of the casinos in sunny Cancun that receives a lot of attention from tourists. Dubai Palace is the biggest casino in Cancun.
English-speaking players are sure to be thrilled by the slots that constitute 80% of the slot machines on the floor. Table games players can pick and choose from American Blackjack, Mississippi Stud Poker, and Crazy 4 Poker.
There are so many casinos to see in Cancun that you're truly spoilt for choice.
Casinos in Playa Del Carmen and Tulum
If you travel further down the Riviera Maya away from Cancun's vibrant party scene, you'll come across casino gems located in the beautiful and quaint coastal towns of Playa Del Carmen and Tulum.
You'll be astounded by the natural beauty of these destinations and by their fantastic casinos and resorts.
Viva México!
More and more USA and Canadian gamblers are traveling south of the border.
The significantly stronger currency affords Americans greater spending power in Mexico's staggering array of land-based casinos despite a lot variety of real money online slots and other casino games available in the USA.
Most large Mexican cities have numerous casinos, so if you're looking for something different, there's plenty to explore. Many coastal resorts have introduced their very own casinos for the perfect holiday destination.
This article was contributed by Hein Sondag from the OnlineUnitedStatesCasinos.
Use these tags to read more related posts and reviews:
---
Let us know if this article was useful for you