Coacalco de Berriozábal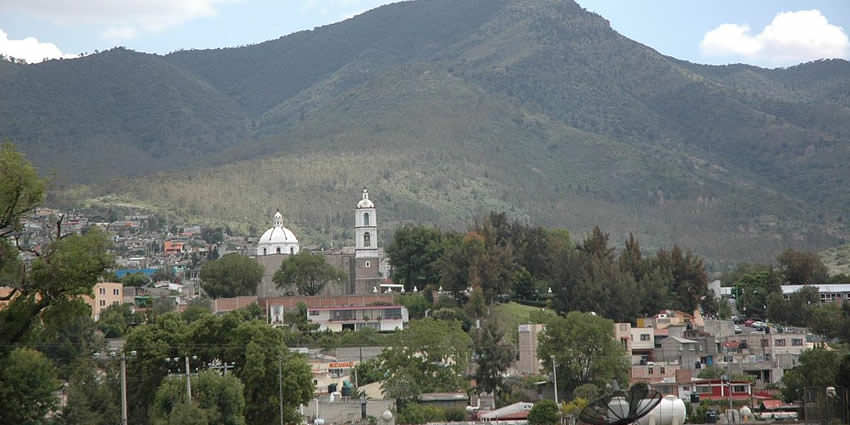 Coacalco de Berriozábal (also known as Coacalco) is a city and municipality located in the State of Mexico, Mexico.
Coacalco de Berriozábal is a municipality in the State of Mexico, a federal entity of Mexico, integrated to the northwest of the Metropolitan Area of ​​the Valley of Mexico.
The municipality was named in memory of General Felipe de Berriozábal, who, being Governor of the State of Mexico, signed the decree by which Coacalco became a municipality on February 12, 1862.
The municipality head is the town of San Francisco Coacalco.
The municipality lies in the Greater Mexico City conurbation, and it is located next to the northern tip of Mexico City. The official name of its municipal seat is San Francisco Coacalco, and the municipality is named after Felipe Berriozábal.
Located next to Mexico City, Coacalco's population has increased by more than 100,000 in the last decade.
In 2005, the city had a population of 252,555 people, and in 2010 the population grew to 278,064 inhabitants.
The ecological reserve of Sierra of Guadalupe is located to the South of the Municipal territory.
Its name comes from the Nahuatl, Coa-coatl (snake), cal-calli (home), and -co (at), meaning "at the house of the snake", and was first recorded in 1320.
Coacalco de Berriozábal forms part of the Valley of Mexico. It is located at the site of what was once the city-state of Xaltocan.
Between 850 and 1521, the municipality was inhabited by the Toltec people.
In the 18th and 19th centuries, the principal economic activities were agriculture, husbandry, and salt collection.
On 12 February 1862, the then-governor of the state, General Felipe de Berriozábal signed the order declaring the city to be an independent municipality, ending 343 years of dependency on the municipality Ecatepec.
You can dial 078 from any phone, where you can find free information about tourist attractions, airports, travel agencies, car rental companies, embassies and consulates, fairs and exhibitions, hotels, hospitals, financial services, migratory and other issues.
Or dial the toll-free (in Mexico) number 01-800-006-8839.
You can also request information to the email correspondencia@sectur.gob.mx
MORE EMERGENCY NUMBERS:
General Information: 040 (not free)
National Emergency Service: 911
Radio Patrols: 066
Police (Emergency): 060
Civil Protection: +52(55)5683-2222
Anonymous Complaint: 089
Setravi (Transport Mobility): +52(55)5209-9913
Road Emergency: 074
Cruz Roja: 065 o +52(55)5557-5757
Firefighters: 068 o +52(55)5768-3700
Use these tags to read more related posts and reviews:
---
Let us know if this article was useful for you