What to see if you go on vacation to the Mexican Caribbean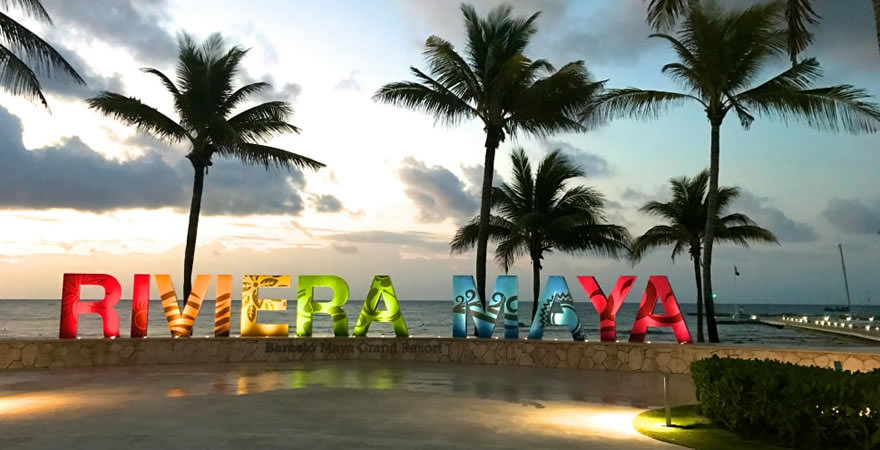 Swimming in underground cenotes, diving with turtles, snorkeling, Mayan villages, colonial cities, and the exclusive island of Holbox await you in a lesser-known part of the Riviera Maya.
The 200 kilometers stretching along the coast of the Riviera Maya offer more than just sun and paradisiacal beaches. They also provide a springboard to discover another lesser-known, yet equally exclusive, part of the Mexican Caribbean.
Swim with turtles in Akumal Bay
Sea and jungle merge in this Mexican corner of the Yucatan Peninsula, hosting a diverse array of native fauna.
In Quintana Roo, you can find four of the seven sea turtle species that exist in the world: the white turtle, the leatherback turtle, the loggerhead turtle, and the green turtle.
The green turtle is the most commonly spotted species, especially in the bay of Akumal. In its shallow and crystalline waters, it finds abundant seagrass to feed on.
For a unique experience, hire a tour to swim alongside sea turtles and enjoy snorkeling. Maintain a safe distance of approximately 3 meters to avoid causing stress to the reptiles, as they may seek quieter, less crowded areas.
These beautiful reptiles come to Akumal to lay their eggs between May and September.
Between stalactites, stalagmites, and tree roots
It is estimated that there are approximately 6,500 cenotes in Yucatan, but their exact number remains unknown.
While many cenotes have been discovered, some still remain hidden, and others interconnect within an extensive network of underground rivers, spanning a remarkable 259 km, making it the world's longest.
Moreover, experts predict that a smaller network will eventually merge with the larger one. Exploring these captivating routes can be done by swimming or on foot while taking care to preserve the delicate limestone formations.
Sian Ka'an Biosphere Reserve
One of the most exclusive experiences in the Yucatan Peninsula takes place in Sian Ka'an, the largest protected area in the Mexican Caribbean, inscribed on the UNESCO list since 1987.
Sian Ka'an is a natural reserve and home to over 4,100 species, creating a sanctuary inhabited by tapirs, jaguars, ocelots, crocodiles, as well as spider and howler monkeys.
The Muyil and Chunyaxche lagoons boast crystal-clear waters and eventually flow into the area of marine reefs, where you can spot ospreys, dolphins, and turtles swimming alongside the boats.
Take a swim in the pristine pool of crystalline waters, safely nestled in a beautiful bay, which usually remains free from the threat of sargassum, often found in the Riviera Maya.
The closest small town is Punta Allen, with 400 inhabitants. Here, electricity is limited and primarily sourced from solar panels, and telephone coverage is unavailable.
Colonial Valladolid
Valladolid is one of the 132 magical towns in Mexico. Valladolid is a beautiful colonial city that is easier to reach from the Riviera Maya, unlike Mérida, which is a bit farther away from Cancun or Tulum.
The city of Valladolid was founded in 1543 by Francisco de Montejo and is distinguished by the pastel colors of its houses and its vibrant market filled with delightful smells and flavors.
Visit its old Plaza de Armas, which is adorned by the Church of San Servacio and the fountain of La Mestiza.
Valladolid is also known as a heroic city. It was in this very place where the indigenous people rose up against the criollos and mestizos of Yucatan during the Caste War in 1847, resulting in nearly 250,000 deaths.
An authentic Mayan village
While Tulum or Chichén Itzá are popular sites in the Riviera Maya, you can also explore small towns where Mayan is still spoken alongside Spanish and traditional ways of life are preserved.
One such example is Dos Palmas, a community of around fifty inhabitants, mostly women, and children, who live without electricity.
The houses maintain a traditional oval shape without corners and are constructed using palm trunks, leaving open spaces to prevent fungal growth and better protect themselves from hurricanes.
During the visit, you can witness the making of classic tortillas over an open fire using instruments like the molcajete and the metate to crush chili, beans, onions, or corn, and observe how an entire family can sleep in a hanging hammock.
Experience a temazcal, a pre-Columbian ceremony led by a chamal, which takes place in a 'heat house' where volcanic stones are heated, and a cold infusion of medicinal herbs is poured in total darkness.
The inside temperature can reach 50 degrees, allowing the sweat to cleanse the body of toxins and benefiting the respiratory system. After spending half an hour inside, participants can refresh themselves with a bath in the cold waters of Cenote Dos Palmas.
Holbox, from a pirate nest to an exclusive island without cars
This 42-km-long island can only be reached by boat, and the use of cars is prohibited. Instead, golf carts serve as taxis, gliding through a network of unpaved streets adorned with striking murals.
Holbox, an old pirate nest, has gained significant fame as an authentic sanctuary for flamingos, pelicans, and other exotic birds that are highly visible on the small Isla Pasión or at Punta Mosquito, the latter located in the Yum Balam nature reserve.
Holbox is a place of contrasting beauty, with turquoise waters and white sands that beckon you to bathe and relax.
Use these tags to read more related posts and reviews:
---
Let us know if this article was useful for you