Acuña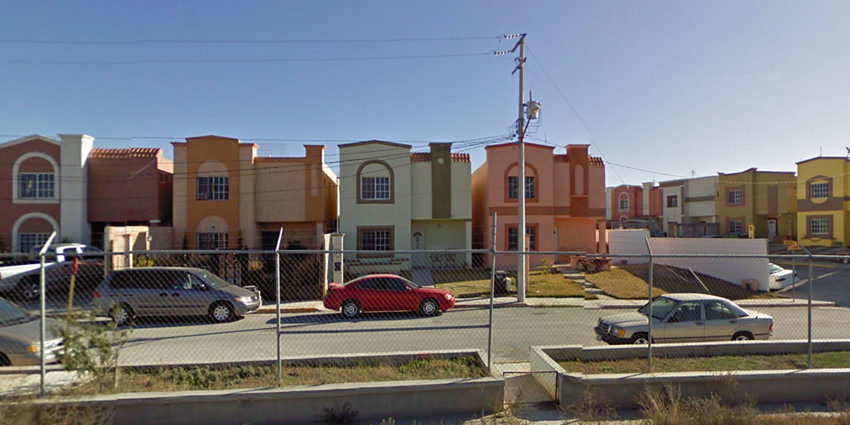 Ciudad Acuña, also known simply as Acuña, (originally Garza Galán, later Villa Acuña), sometimes called Las Vacas, is a city located in the Mexican state of Coahuila, 89 km northeast of Piedras Negras and just across the Rio Grande from Del Rio, Texas.
The town is located at 271 meters height above sea level
Acuña is also known as the "El Mariachi" (1992) by director Robert Rodriguez.
It stands on the Rio Grande (locally known as the Río Bravo), which at this point marks the U.S.-Mexico border, and offers two border crossings via Lake Amistad Dam International Crossing and Del Río-Ciudad Acuña International Bridge with the neighboring city of Del Rio in the U.S. state of Texas.
Ciudad Acuña is one of the most varied tourist destinations in the State of Coahuila. Old Mexico hands consider this to be one of the more pleasant and easier border crossing points along the entire Rio Grande.
It serves as the municipal seat of the surrounding municipality of Acuña.
The 2015 estimated city population was 181,426 whereas the municipality's population was 194,911. The city is the fourth-largest in the state of Coahuila and the fastest growing city in Mexico.
With an intense nightlife, Ciudad Acuña stands out because of the quality of the restaurants and craft stores, which have turned it into a favorite destination of tourists from the United States.
The area is served by the Ciudad Acuña International Airport.
The Del Rio-Ciudad Acuña Metropolitan Area (DR-CA) is the seventh-largest bi-national metropolitan area along the United States-Mexican border.
The city of Del Rio is situated in the U.S. state of Texas on the north side of the Rio Grande and Ciudad Acuña is located in the Mexican state of Coahuila south of the river.
This metropolitan area is also known as "Tierra de la Amistad".
The Del Rio Micropolitan Area's population was 55,000 people in 2015. The 2015 population of the Greater Del Rio-Ciudad Acuña Bi-National Metropolitan Area is 240,000.
In October, Ciudad Acuña and Del Rio, Texas, its sister city across the border, celebrate the traditional "Fiesta de la Amistad". The main events of this celebration are parades and speeches by the Mayors of both cities.
The first recorded settlement of Acuña took place on 27 December 1877. It was actually founded by a group of colonists led by Domingo Urias, Irineo Casillas Arevalo, and his wife Maximina Espinoza.
At the same time, the Governor of the State was general Hipólito Charles who posted a military garrison in the area led by Captain Manuel Leal.
In 1880 the community received villa (town) status under its first name of Garza Galán.
In 1884 the locality was renamed Congregación las Vacas.
Congregacion Las Vacas was then renamed Villa Acuña in 1912 after Saltillan poet Manuel Acuña.
Villa Acuña was finally given the title of the city on 16 September 1951 by Don Jesus, when it got its present name of Ciudad Acuña.
On 24 October 1960, US President Dwight D. Eisenhower and Mexican President Adolfo López Mateos met in Acuña to sign the initial agreements allowing the construction of the dam.
Construction plans were not finalized until December 1966 when presidents Lyndon B. Johnson and Gustavo Díaz Ordaz met on the international bridge.
Presidents Richard M. Nixon and Gustavo Díaz Ordaz met for the dedication of the Amistad Dam on 8 September 1969.
Originally created to serve airmen at Laughlin AFB just across the border, "Boy's Town" is an entertainment district that is located in an area south of Ciudad Acuña and contains a few after-hours bars and brothels, but is designated off-limits to U.S. military personnel.
On May 25, 2015, an F3 tornado struck the city, causing incredible damage and killing 14 people, and injuring 200 more.
Monumento a las Aguilas
Monumento a Tlaloc
Casa de la Cultura Elsa Hernandez
El Mirador
Plaza de la Cultura
Main Plaza
Ciudad Acuna was designed around its central plaza and cathedral; the plaza continues to be the main social gathering place for residents and tourists alike.
While visiting the plaza, you'll be able to buy wares from local artisans, watch the street performers and sample authentic Mexican dishes at the restaurants around the square.
You won't want to miss the historic, iconic Ma Crosby's, a bar known for its margaritas and mariachi music; it has been a staple of Acuna since the 1920s.
Benjamin Canales Public Plaza
It is a traditional and pleasant site that brings together its inhabitants and those just passing through. Its spaces house distinct elements of the city: stores, arts and crafts shops, the Municipal Presidency, the museum, and the church.
Santa Maria de Guadalupe Church
The oldest church in the city was built in 1958 in the same location that housed the old church and stands out from its setting due to its modern, Cubist architectural design.
On its exterior, it displays three angel sculptures and decorative elements in granite.
Internacional Puerta de Mexico Bridge
Built at the beginning of the twentieth century, this work of engineering connects and strengthens the business relationships between Ciudad Acuña and the city of Del Rio, in the United States.
Through customs, it is a daily occurrence for people and vehicles to pass in both directions across the border.
Presa de la Amistad (Friendship Dam and Reservoir)
This marvelous engineering work was built across the Rio Grande jointly by the United States and Mexico. Fishing is one of the most common forms of recreation here.
On both sides of the reservoir, there are tourist facilities such as food vendors, camping sites, and boat rentals.
Los Novillos National Park
An important attraction near Ciudad Acuña is the "Parque Nacional de Los Novillos", this national park boasts beautiful scenery, forests, hot springs, and "Presa de la Amistad" (Friendship Dam and Reservoir).
An extensively protected area, this park is appreciated for the richness of its flora and fauna.
Once inside, it is very common to observe the large variety of birds, squirrels, rabbits, and other animals among the colorful foliage of pines and oaks, surrounded by crystal-clear streams. It has basic facilities for camping.
Jose Angel Villarreal Municipal Museum
The simple cultural and historical building illustrates different stages of Ciudad Acuña's history. It exhibits land and marine fossils, pre-Hispanic tools (grinding stones and arrowheads), and old, everyday objects (coins, hills, arms, photos, and musical instruments, among others).
Alamo Village movie set
Another Acuña attraction is the Alamo Village movie set.
Built in 1959 for a John Wayne flick, "The Alamo"; the ornate set has been featured in countless movies and television shows since.
Today, when it is not occupied by a movie crew, it is open to tourists who want to stroll through an old-time western set; sometimes, the set will hold western-themed shows.
Other attractions open seasonally are the set's gift shop and restaurant.
Corona Club
Rodriguez featured Ciudad Acuna's Corona Club, a popular nightclub and dancehall, in "El Mariachi" as well as his 1995 film starring Antonio Banderas, "Desperado."
The brightly decorated club has a fully stocked bar with top-shelf tequilas and a wide selection of foreign and domestic beers.
The Corona Club often features concerts at its 1,500-capacity venue; you'll hear rock, mariachi, blues, and country bands perform here.
Night Life
If there is any place in the state that can boast of fascinating nightlife, it is Ciudad Acuña. Restaurants, bars, and nightclubs are part of everyday events for Mexican and foreign tourists alike.
Traditional places in their festive environment and decoration in the purest of Tex-Mex style welcome you at all-night hours.
You can dial 078 from any phone, where you can find free information about tourist attractions, airports, travel agencies, car rental companies, embassies and consulates, fairs and exhibitions, hotels, hospitals, financial services, migratory and other issues.
Or dial the toll-free (in Mexico) number 01-800-006-8839.
You can also request information the email correspondencia@sectur.gob.mx
MORE EMERGENCY NUMBERS:
General Information: 040 (not free)
National Emergency Service: 911
Radio Patrols: 066
Police (Emergency): 060
Civil Protection: +52(55)5683-2222
Anonymous Complaint: 089
Setravi (Transport Mobility): +52(55)5209-9913
Road Emergency: 074
Cruz Roja: 065 o +52(55)5557-5757
Firefighters: 068 o +52(55)5768-3700
Use these tags to read more related posts and reviews:
---
Let us know if this article was useful for you