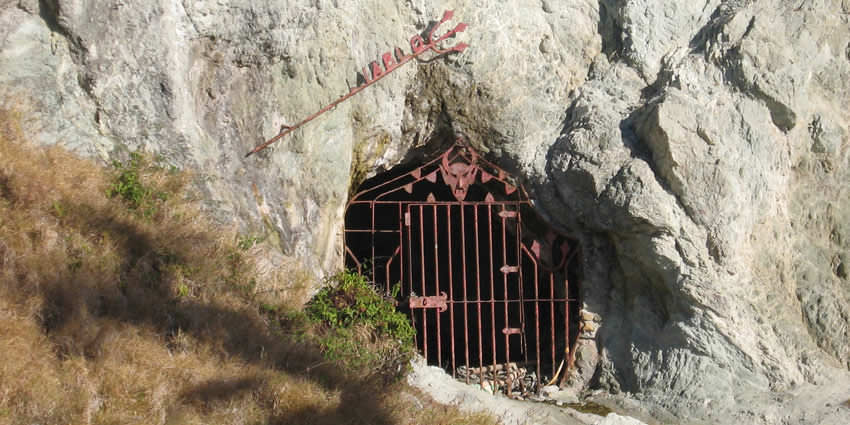 Devil's Cave in Mazatlan
One of the most visited tourist attractions in Mazatlan due to its mystery and antiquity is the Cueva del Diablo ("Devil's Cave"), a place that is sheltered by the slopes of the Cerro de la Nevería and which is located on Paseo Claussen.
Devil's Cave is situated on the cliffs overlooking the Pacific Ocean. It's famous for its stunning views of the ocean and the rugged coastline. The cave itself is a large, open chamber that you can explore.
Inside, there are various rock formations, stalactites, and stalagmites, which have formed over thousands of years.
One of the intriguing aspects of Devil's Cave is its name and the folklore associated with it. The name "Devil's Cave" likely comes from local legends and stories about the cave being a hiding place for pirates or a site of mysterious happenings.
Visitors to Mazatlán often include Devil's Cave as part of their itinerary when exploring the area's natural beauty and attractions. It's a great place for taking in the scenic views and immersing yourself in the local culture and history.
During the holiday season, the Devil's Cave is very visited. At first sight, it catches the attention of tourists with the image of the "devil" that holds the red gate that was installed in the entrance to avoid the passage inside the cave, which is very short.
There are many legends around this place.
Legends range from that was used by pirates to keep their treasures to the story that says that in that place the devil was released when work was done at the foot of the hill of the Nevería to make longer the boardwalk where the workers claimed that the devil was heard inside.
However, the only truth that has been documented is that it served as a dynamite deposit when the Cerro de la Nevería was used to extract the material with which the Olas Altas jetty was built.
It was the smell of sulfur that came out of that tunnel what led to his baptism as la Cueva del Diablo.
Many stories will be told, some fantasies others true.
When visiting Devil's Cave, it's important to keep in mind safety precautions, as the terrain can be rugged and slippery. It's also recommended to check the local tour options and guided excursions.
Use these tags to read more related posts and reviews:
---
Let us know if this article was useful for you