Teens tour guide: 5 must-have tools for safe travelling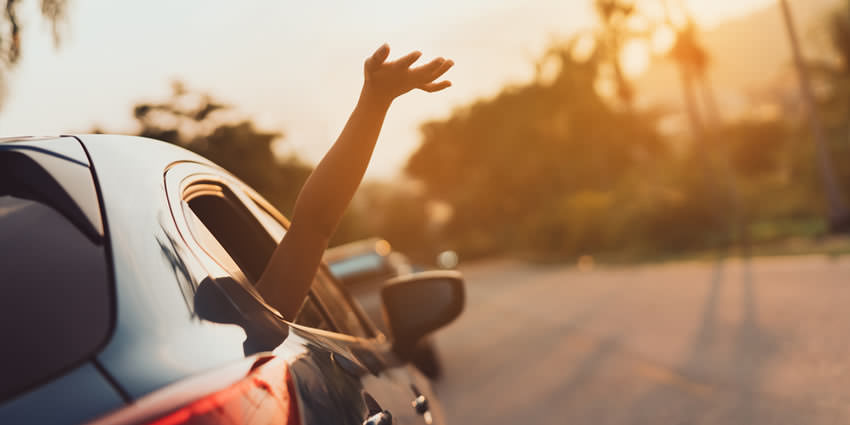 Teenage is a period of adventure when you want to explore new places globally, which is a positive thing. It's good to have a passion in life, but at the same time, you should think about your plans thoroughly.
It would help if you took care of certain things before going someplace new.
Such as there are specific threats that need consideration, you are alone in a completely strange city or country. It is better for you if you have appropriate tools along with you in case of emergencies.
It would help if you had safety tools and a helpful guide to how these tools will help you in specific scenarios.
Top 5 tools that you must have on your smartphone for a safe trip
Flashlight: It is the most basic and certainly most important tool that is beneficial in traveling. If you're camping, you can end up in dark places, and for surviving torch can come in handy. Flashlights are used to send signals in case of dangerous situations.
It is a default tool in android smartphones but still double-checks, and if not available, you can carry a separate flashlight.
Compass: Directions are significant, especially when you travel in the woods or mountains; it's pervasive to get lost when you're not an expert. So it's wise to get a smart compass on your cell phone, and that will keep you right on track.
Kids think it is lame to get a compass for direction, but trust me, it will come as a rescue when you do not get signals.
Weather App: Different countries have unique weather that changes daily or sometimes more than once a day. As you're not aware of the area, you might stick in an extreme snowfall or heavy rain. Because when you stepped up from the hotel, the weather was fine.
Having a weather app will give you a heads up, and you can schedule your plans according to it.
Google Translator: A new country means a new language; it gets hard to explore a local town when you don't know the language. But if you have a good translator, you can easily communicate with locals and get an exceptional experience.
You can install Google Translate on your smartphone, converting any language into your native or English language.
Cell Phone Tracker App: The most important tool that can is integral for safe traveling is an app to track location.
Indeed, it is scary to be alone in a new place so you can install the cell phone tracking app and your parent or family member can send instant help in case of emergencies, and most importantly, you can find your lost phone in an unknown place.
TheWiSpy GPS app will help your family and friends to track your travel route and make you feel secure traveling abroad.
TheWiSpy is an android live GPS tracker app that helps you stay safe in a whole new country. It has tremendous advanced functions that are available for getting the latest updates on the online activity of the smartphone.
It is mainly used for spying on kids or employees. But you can install this app on your phone and give control to your friend or family.
How does it work? The monitoring is done in the background of the device so that you won't get bothered. The latest tracked information is uploaded on the online account where your parents or friend can view it.
For example, if you're in danger, they can dial local police or get a live GPS tracker activated and save you from harmful situations.
GPS location tracking: The tracker offers a GPS location tracker feature, you won't have to press any buttons, and the app will automatically give updates on the other end. At the same time, your parents can enable the function to start running in the background.
It's actually for the better because when you don't have access to your phone, this feature can help track your mobile phone.
Surround recording: It has an advanced function of surround recording, so let's suppose if your parents are worried about your safety, then they can use this feature. But, first, the app will activate the microphone that will start recording live conversations around the device.
Live camera spy: TheWiSpy, a cell phone tracker, allows the controller to spy through the camera. Your parent can click pictures of live events through the camera, and the app will send all the pictures to the dashboard so they can view them.
Remote control: Are you tensed about your smartphone getting stolen? Get the TheWiSpy cell phone tracker on your phone as a solution. It will find the location of your device in seconds so you can act quickly. You can also delete private files from remote access.
App monitoring: Monitoring social apps helps track down a device or the target person, which is you in this case. Such as if you used Snapchat and uploaded a story, it can help your parent reach out to you when the map isn't working.
Research the destination area: Tools will help once you reach the destination, but you can do so much to make your trip convenient before that. Such as ensure to research deeply about the country you're going such as languages, culture, tourist spots, and crimes.
It will give you a heads up and a better experience.
Prepare for emergencies: Always prepare for emergencies; no matter how much you were ready to deal with the situation, many factors can spoil your experience. Keep extra money, a backup option for clothes, and small weapons for security.
Double-check legal documents: Being in a strange place means to invite to investigations; the local government of every country is considerable about foreigners. Therefore, you should always have all legal documents when you go out to explore cities.
It will get you out of trouble and make you a responsible traveler.
You can prevent any danger when you have the right tools with you, make sure you have everything this article described, and you're good to have a lifetime experience of traveling.
When you have a loved one monitoring your journey it makes you safe and that's why a live GPS tracker is a right tool for you.
It offers security and assurance of a great experience during your travel.
Use these tags to read more related posts and reviews:
---
Let us know if this article was useful for you