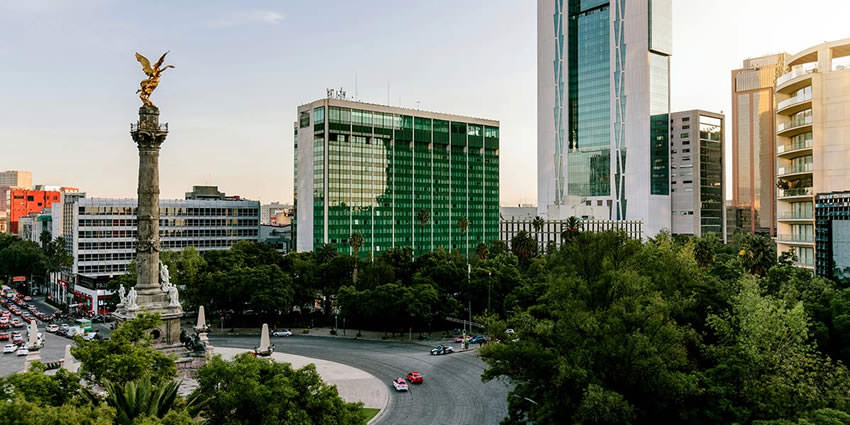 How many days do you need in Mexico City?
How many days do you need in Mexico City?
Tortillas, tequilas, and Mariachi was given to the world by Mexico. The vibrant country is renowned for its art, culture, rich history, and unique cuisine.
Ideally, you should spend a week in Mexico City to get acquainted with its culture and heritage. But, if time is a luxury that you cannot afford, then 3 to 4 days can be packed with chief activities.
Five days can be easily spent in Mexico City without getting bored. Mexico City has abundant activities, landmarks, tourist attractions, and restaurants to keep you engaged for a week.
Mexico City's top attractions
Frida Kahlo Museum is obviously a must-visit destination in the City of Mexico. The museum is developed in the house where Kahlo was born and took her last breath.
Templo Mayor was once a glorious temple of Aztecs situated in the capital city of Tenochtitlan. The excavation here unearthed many artifacts that are exhibited in the Museum of the Templo Mayor and the National Museum of Anthropology.
Mexico City Metropolitan Cathedral is another significant historical landmark. The Cathedral is a result of five centuries of art and architecture in Mexico.
National History Museum housed in the Chapultepec Castle narrates the history of Mexico through interesting artifacts (some are three centuries old) and recreated manuscripts.
The Palace of Fine Arts is a prominent cultural site that is a stunning architectural masterpiece. This huge marble palace houses artworks of Diego Rivera and other major artists.
What is a popular Sunday activity for families in Mexico City?
Visiting Bosque de Chapultepec is a favorite Sunday activity for Mexicans. Chapultepec Park also attracts tourists. The park has historical significance as this was where the Aztec rulers resided in summer.
But now, the park is famous for its botanical gardens, sports activities, and lakes. Apart from this, the park houses the National History Museum and the National Museum of Anthropology which are famous.
The Chapultepec Zoo is home to several animals from across the globe. The Museum of Modern Art is also located in this park and has a stunning array of modern artworks and sculptures.
In addition to this, most of the museums have free access on Sundays.
Things associated with Mexico
Some of the interesting things that are often associated with Mexico:
Spicy food always tends to remind people of tacos, burritos, tortillas, and salsa dips. Drinks constitute another major association with Mexican culture as they gave the world tequila.
Vibrant outfits mark the tradition of Mexico with vivid colors. Frida Kahlo never failed to make an impression with her exotic dresses.
Day of the Dead is a unique celebration that marks the remembrance of the loved ones that are with us no more. Now, the festival is celebrated even more elaborately with face paintings and parades.
"Coco", the Disney film has taken the festival's popularity to new heights.
Plan a trip to vibrant Mexico which has a rich cultural heritage, enticing history, clean beaches, and regal museums.
Planning to visit Mexico from the USA or continue your trip from Mexico to the USA being a non-US citizen?
Get your ESTA visa at the earliest
In this case, you should apply for an ESTA visa online as soon as possible. An ESTA visa is a digital travel authorization granted to tourists who plan to stay in the United States for not more than 90 days.
Obtaining ESTA access is necessary for citizens of countries who can travel to the U.S. under the visa waiver program. If you are wondering should you need one, here is what you need to know.
ESTA is suitable for short tours and business trips. It is valid for up to two years and facilitates multiple entries within that period. After the expiry, you can renew the ESTA for another visit.
The process for ESTA application is quick and hassle-free. That being said, you do need to fill up all details at least 72 hours before you plan to travel. You may get your ESTA sooner, but you do not want to risk it.
Additionally, you need to ensure that all the info you write is correct and that you do not miss out on any important detail.
It is advised to get your ESTA at least 3 days before the intended visit. If you have already applied for ESTA, then you can check your ESTA visa status online.
If you are traveling by Sea or Air, then you must have an approved ESTA to gain access to the country. ESTA is issued only to the citizens of the nations included in the Visa Waiver Program. Your ESTA visa only needs a few minutes and mouse clicks.
Use these tags to read more related posts and reviews:
---
Let us know if this article was useful for you