How to get around Cancun and its surroundings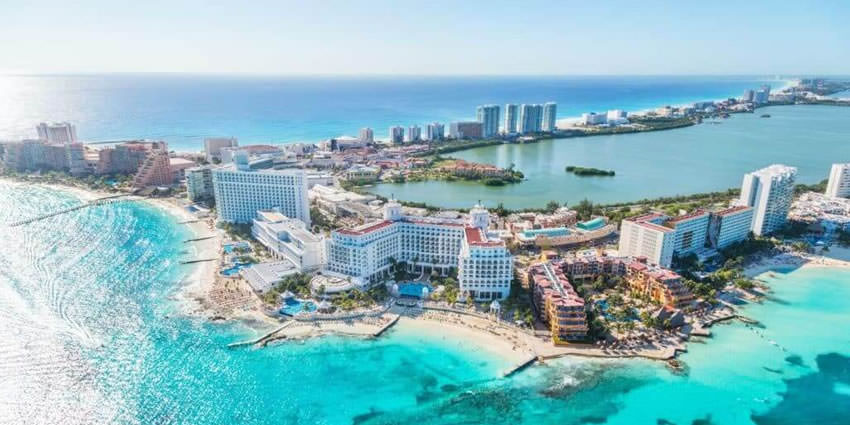 Cancun is the most famous Mexican tourist destination worldwide. Popularly called a jewel of the Caribbean, it is home to scenic beauty composed of beautiful white beaches, incredible biodiversity, a variety of hotels, and many attractions and stores.
All of the above makes Cancun an ideal beach vacation destination. However, for this and much more, it is essential that before traveling, you have a detailed plan of the places you want to visit, as well as how to get to them.
Deciding on your  Cancun transportation is essential to visit this destination and its surroundings.
How to get from Cancun Airport to your hotel
Most of the hotels in Cancun are located in the Hotel Zone, which is approximately 20 minutes from the airport if you decide to hire a car rental or Cancun airport transportation service, which has direct routes to this area.
On the other hand, if you decide to take a bus, the arrival time will be at least 60 minutes.
It would help if you kept in mind that there are no direct buses to Cancun Hotel Zone, so when you arrive at the terminal closest to the site, you will have to resort to the second means of transportation to get to your hotel.
How to get to Tulum from Cancun Hotel Zone
To get to Tulum from your hotel, if it is located in the Hotel Zone, it takes approximately 1 hr and 53 minutes by private transportation; meanwhile, the arrival time is almost 3 hours by bus.
How to get to Playa del Carmen from Cancun Hotel Zone
Suppose you are staying in Cancun Hotel Zone and planning to visit Playa del Carmen and its famous Fifth Avenue. In that case, it is advisable to use a private transfer Playa del Carmen, which will drop you off at your destination in just 1 hr and 10 minutes.
Advantages of Private Transportation to visit Cancun
Private Transportation services to Cancun and its surroundings have many advantages for all types of travelers, such as:
Affordable prices. Which can be divided between the number of people going on the trip.
Safety and security. Private Transfers have strict safety standards that seek to protect passengers in case of any inconvenience. Likewise, some private transportation companies have insurance included in their final fares, which can be beneficial.
Undoubtedly, private transportation will save you a lot of waiting time compared to other means of transportation. With this service, you can arrive quickly and directly to any destination you wish.
The quality of private transportation services is almost always backed by certifications that guarantee a professional service. In most cases, the drivers are in constant training and are bilingual to communicate adequately with all types of travelers regardless of their origin.
When hiring a private transfer, you will be able to customize it as you wish, choosing the vehicle that best suits your needs as a traveler, as well as adding extra services if required.
Use these tags to read more related posts and reviews:
---
Let us know if this article was useful for you