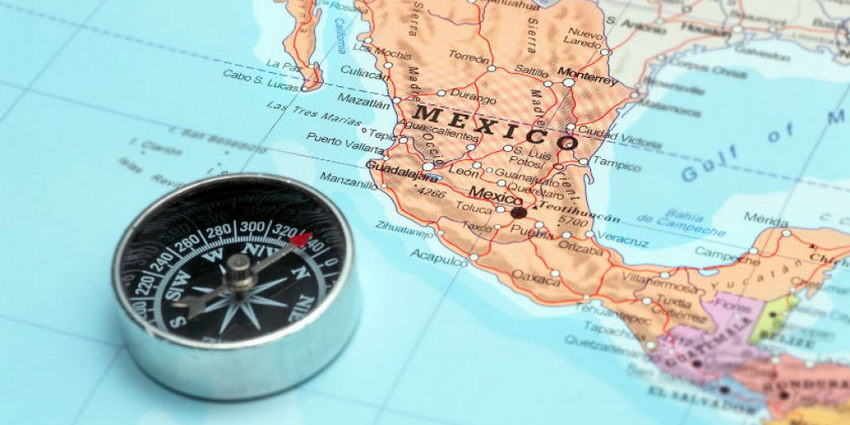 How to plan your travel to Mexico
Travel to Mexico is something you must do at least once in your life and visit all the beautiful places that this amazing country has to offer. You will never forget Mexican beaches on the Riviera Maya, mysterious ancient Mayan ruins, cozy colonial towns, national parks, and nature reserves.
Mexico is a mix of pre-Columbian and Spanish cultures, traditions, rituals, and worldviews which makes the journey even more exciting. In each state of Mexico, you will find something new and unique. There are many places, archaeological sites, and nature's wonders that will take your breath away.
Clean, gentle sea, white fine sand, always excellent whether – these factors make beach holidays in Mexico incredibly popular. Mexican beach resorts such as Cancun, Playa de Carmen, Cozumel, Mazatlan, Puerto Vallarta, Zihuatanejo, Acapulco, Huatulco are among the best vacation destinations around the world.
Mexico has something for everyone, from deserts, predominated in the arid northern states to tropical selva of Chiapas and turquoise waters and lush jungle of the Yucatan Peninsula. Mexico even has a real ski resort. In addition, almost all of Mexico is crossed by mountains and volcanoes, offering the opportunity to explore them.
In order to better learn about the Mexican culture, visit small towns in different states, it is there you can get to know more about local traditions and customs. Mexico can be exploring for months, traveling all over the country, moving from colonial cosy towns to modern cities, exploring ancient pre-Columbian archeological sites and their history.
Route planning is as fun as the journey itself
First, you need to decide on the format of the trip and decide whether you want to spend your vacation on the beach, or wandering around the country with a backpack.
Then you need to make a list of places you want to visit, according to your time available for travel and budget.
If you don't have any ready-made itinerary and have no idea from where to start, then review and check out our suggested travel routes and decide what you want to visit in Mexico.
You should definitely visit Mexico at least once in your life!
Are you counting days until the long-awaited vacation?
Vacation Countdown App is a free both Android and iOS app that lets you see the exact date and time until you embark on your adventurous journey! Just input the starting date and time along with your special trip destination and watch the magic happen.
Download this vacation countdown app and start your countdown to Mexico vacation.
Mexico is a very large country, where temperatures vary widely depending on the area. There is no ideal time to take a trip to Mexico, the climate changes depending on the region and the time of year.
In general, the rainy season begins in May and ends in October, although most of the time the rains only last a couple of hours and generally occur at night.
In the winter months in the north of the country, temperatures are much colder than in the south, as in the case of Mexico City, which is located at an altitude of 2250 meters above sea level, while in the regions at sea level the climate is warm all year round.
In conclusion, to decide what is the best time for your trip to Mexico, the best thing you can do is consult specifically the weather of the city you will visit a month before your trip.
Mexico City and its surroundings: The climate is mild, but temperatures tend to drop significantly at night, even in summer. Between March and May there are the highest temperatures, between June and August even though it is still hot it is when it rains the most and from December to January it is the coldest time, it can even reach 5ºC.
But definitely, the best time to visit Mexico City is between September and November.
Yucatan and Riviera Maya: warm and sunny 365 days a year, with very high temperatures in the summer months and more pleasant in the months of October to March. From February to April it hardly ever rains.
Baja California: the rains are almost non-existent, the climate is temperate and has sun throughout the year until the southern part, called Baja California Sur.
Gulf of California: very hot and humid area, with temperatures reaching up to 40°C, even during the winter months.
Cabo San Lucas: here the rains are more frequent between September and October, but during the rest of the year, the temperatures are very similar to the Baja California Sur area.
Chiapas: Tuxtla Gutiérrez, San Cristóbal de las Casas and Palenque are in this region, where the temperature varies widely from day to night and the rain is very frequent, extending until November.
There are several standard ways to get around in Mexico. Everyone chooses for himself which of them is most acceptable in terms of convenience, price, and speed: plane, bus, taxi, rented car, hitchhiking.
One of the most popular transport to move within the country is the bus. Mexican buses are the optimal means of transportation and the bus service is well developed, you can get it almost anywhere.
If you travel at night or plan to take long trips, we suggest you book at least one day in advance so that you guarantee a seat at the time and day you want, since it may happen that there are no places available if you go the same day of the trip.
You also can use any local transport: metro, colectivos or taxi. Optionally, you also can explore the country in a rented car.
For long-distance journeys, it is better to choose to search for cheap flights with low-cost airlines, which often have very good prices for internal flights and also to other countries.
It largely depends on the area you decide to visit, but here is a list of things that you can not miss in your carry-on luggage to travel to Mexico:
What to pack for Mexico: Clothing
Shorts or skirt
Cotton pants & Jeans
Comfortable walking shoes & Mountain boots (if needed)
Sandals & Flip-flops
A few pair of socks
Bathing suit
Underwear
Sweater or sweatshirt
Rain jacket
What to pack for Mexico: Personal essentials
Personal toiletries
Insect repellent
Sunscreen & Sunburn relief lotion
Your regular medications & Contact lens (or eyeglass) kit
Adapter for type A plug
Portable (solar) chargers
No need to bring with yourself (anyway, you will buy it in Mexico as souvenirs):
A hat or cap to protect you from the sun
Sarong or quick-dry towel
A couple of tops or T-shirts
A few pair of socks every day
Of course, these are just a few essentials, but they can vary depending on where you are going to visit in Mexico.
As a tourist, you can stay in Mexico for up to 180 days.
The vast majority of countries do not need a visa, as in the case of the United States, Canada, member countries of the Schengen territory, South America except Bolivia, among others.
You can also enter the country without a visa if you have a valid United States visa.
You will also need your passport (check that it has an expiration date of more than six months) with free pages for stamps.
Make a copy of your passport and keep them separate.
During the flight, you will get a form that you must present duly filled out and signed at customs, after the usual controls you will get in return a small piece of paper, keep it since you must present it to the migration official at the time of your departure from the country.
If you lose it, you will be forced to pay a fine or you will not even be able to leave the country.
Although travel insurance is not mandatory to make a trip to Mexico, it is advisable to hire one to travel safely and avoid any type of problem.
Although many think that traveling in Mexico is dangerous, actually it is not true. A lot of people of different ages, both men and women traveling in groups and even alone around Mexico.
Obviously, you have to be careful not to put yourself in unpleasant situations and, of course, you will need to have at least an elementary common sense to avoid ending up in certain dangerous places, areas, or situations.
And of course, leave at home your flashy jewelry.
Use these tags to read more related posts and reviews:
---
Let us know if this article was useful for you