Yucatan is a great destination for birding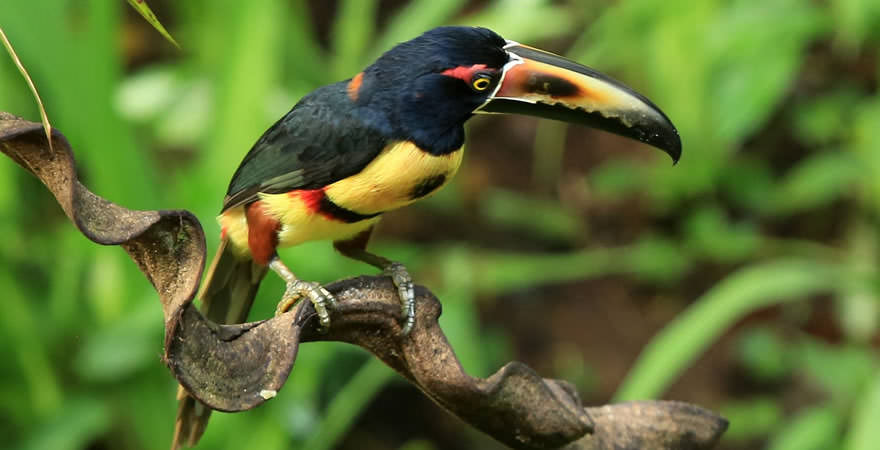 Yucatan's great birding destinations
You don't have to be able to tell crane from the heron. In Mexico, birding is open to everyone so long as they know what a bird is.
Taking in the sight of hundreds upon hundreds of surprisingly pink feathered flamingoes, as they fly in flocks over Celestun's marshy lagoons, where they will roost until sunset, will most definitely leave you breathless.
There are several hundreds of bird species—546, to be exact—to see as they migrate to the wetlands, to Yucatan jungles, during winter.
In a fact, the Sian Ka'an reserve hosts approximately one million migratory birds. Eleven of which are species you're never going to see in any other place. That would include the Yucatan parrot, all in its bright red-feathered glory, the Yucatan nightjar, and the Yucatan wren.
Rio Lagartos
Located north, upon Yucatan's Caribbean coast, is the Rio Lagartos Biosphere Reserve—home to the most massive colonies of Mexico's pink flamingoes. The reserve spreads 140 miles along Celestun Refuge, to the northeast, where tourists gaze at over 40,000 pink flamingoes.
In the winter seasons, the mainland feeding and breeding grounds of two sister sites, Rio Lagartos and Celestun, house about ninety percent of the entire world's population of pink flamingoes, and if you're lucky, you might spot a wandering crocodile, too.
Celestun
45 minutes away from Merida, Rio Lagartos' sister site, Celestun, is also a great place to watch pink flamingoes prancing about their natural habitat. You'll probably see the most numbers of them around March all the way to August.
Apart from flamingoes, keep an eye out for occasional herons and snowy egrets.
The Sian Ka'an Biosphere
Near Playa del Carmen and Tulum, you'll find the Sian Ka'an Biosphere, a place 1.3 million acres wide and teeming with forest wildlife and birds. Of all places in Mexico, the Sian Ka'an is perhaps the best site where you'll see well over 1,200 species of animals in the wilderness.
The place is also an icon of the Quintana Roo environmental movement, created in order to safeguard all bird species in Mexico. Mangrove swamps, lagoons, cenotes, reefs, and tropical forests sweep over the land, making it a premium birding destination in Mexico.
Isla Contoy
The Isla Contoy, a small island off some distance from Isla Mujeres, is one of Mexico's national parks made specifically into bird sanctuaries. Though some may think it's a little hard to get in, since only 200 visitors are allowed during the day, this one is an imperative destination.
In addition to the wildlife, there are roughly one hundred avian species living over the wetlands, low jungles, and lagoons. Most of them are marine birds like the frigate, the brown pelican, the double-crested cormorant, and who knows what else.
Things to remember:
Hang a pair of binoculars over your neck and bring lots of insect repellents, so you can enjoy all the sights without having to swat at mosquitoes every five minutes while in the marshy wetlands.
Use these tags to read more related posts and reviews:
---
Let us know if this article was useful for you