7 wonderful types of flowers unique to Mexico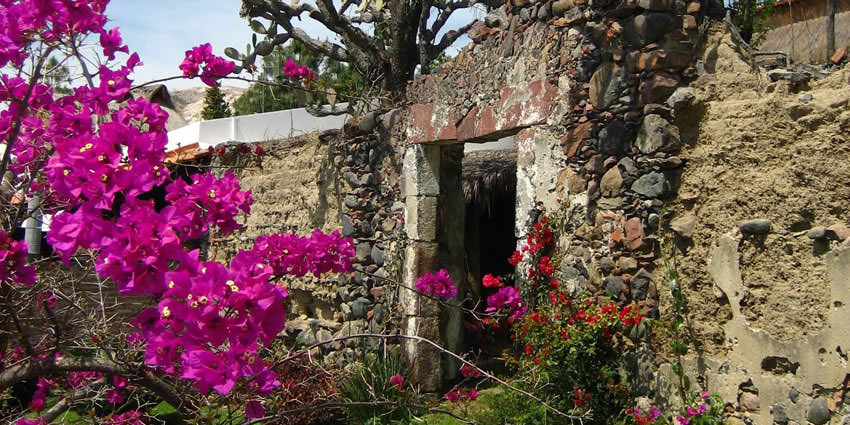 Flowers are things that please people's souls. Therefore, great importance has been attached to flowers in almost every period of history and all cultures. Mexican culture is also one of those cultures that give value and meaning to flowers. So much so that, in some parts of Mexico, it is even said that flowers and gods are associated. There is even a practice of presenting flowers as vows to gods.
So, what are the types of flowers unique to Mexico?
Before giving information about the flower types unique to Mexico, it would be better to mention the importance of flowers for Mexico. First of all, there are different types of flowers in each region according to soil structure and climate. When viewed from a distance, the flowers, which provide magnificent images, have been the subject of festivals. A practice called Tlaxochimoco is held regularly in some special festivals. The meaning of this word is flower distribution.
One of the festivals celebrated in the country is the Xochiquetzal Festival. On this holiday, people, houses, places of worship, and other places are decorated with flowers. During the Xochiquetzal Festival, you see colourful, different flowers wherever you look.
This is generally how the significance of flowers for Mexico is. Now let's give some information about 7 wonderful flower types unique to Mexico.
Mexican Sunflower
Mexican sunflower belongs to the Asteraceae family. It represents special feelings such as faith, loyalty, and admiration. The Mexican sunflower, which first starts to bloom in the summer months, preserves its beauty until the early autumn. It is a flower that blooms on bushes, with an average of 120 flowers per bush. It would not be wrong to say that it is a flower that looks like a daisy in the classical sense.
Laelia Orchid
It is a flower from the Orchidaceae family and is also known as the pink-coloured laelia. It can be said that the laelia orchid, one of Mexico's most special flowers, represents love, luxury, and beauty. This gorgeous flower has different shades of pink that bloom all year round. These usually grow on trees or rocks. The fact that the orchid has its durable structure makes it convenient for the flower to be used on the tables.
Sword Lily
The sword lily, a member of the Iridaceae family, is known to represent memories and sympathy. It usually blooms at the beginning of summer. This feature and magnificent appearance cause this flower to be used on the Day of the Dead. It blooms in different shades of yellow, pink, and red. The fact that it is located on longitudinal stem results in this flower to resemble a sword. The flower, named after this feature, was being presented to gladiators as a gift in the past.
Yucca Flower
The yucca flower, which is from the asparagus family, is the symbol of purification and protection. This plant, which blooms in summer, also has banana-like fruits. Some parts of the plant can be edible or made edible with different applications. Thus, it is ensured to be effective in the treatment of different diseases. It is a white-coloured and fragrant flower.
Dahlia
This flower, which is from the Asteraceae family, is the symbol of values such as creativity, elegance, and dignity. It is also believed to represent people who are faithful in their beliefs. It blooms between summer and autumn and is considered as the country's national flower. Dahlia, also known as starflower, is a large flower with two different shades. Having a magnificent petal design allows the flower to attract people's attention easily.
Bird of Paradise
The bird of paradise flower, better known as the "crane flower", represents beauty and perfection in the best way. When you look at the flowers of it, you see that they resemble a feathered bird. It already got its name from this image. The flowers that bloom from summer to autumn can grow up to 6 feet tall.
Belize Sage
This magnificent flower is from the Lamiaceae family. It is a symbol of healing and protection. It begins to bloom in summer and usually covers the area where it is located. It can easily grow in flowerpots and similar narrow spaces. The colour of the flowers is in shades of orange and red. The size of the flowers can be described as small in general. It can be used indoors and in gardens.
Flower Delivery to Mexico
You can prefer TodayFlowers.com with fast delivery option to send these beautiful flowers and much more to your loved ones in Mexico. Flower delivery to Mexico is much easier and faster than you think. There's no time difference between sending flowers to a small town or the capital city Mexico City. With the same care and fast delivery, your flowers are delivered to your loved ones. Since flower culture is very important in Mexico, you can send flowers to people important to you to make them happy and feel valuable.
Use these tags to read more related posts and reviews:
---
Let us know if this article was useful for you