Unique eco-friendly travel ideas for families visiting Mexico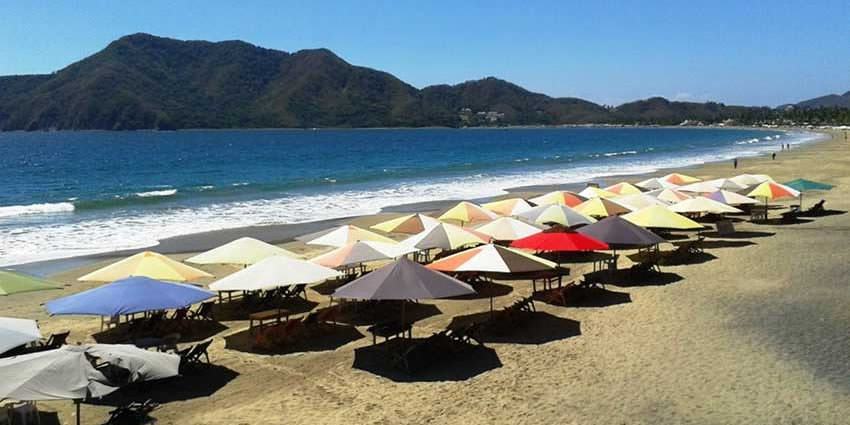 With a record-breaking 41.4 million international tourists in 2018, there's no doubt that a visit to Mexico is currently in many families' vacation plans for the upcoming year.
With plentiful beaches, rich culture, and great food, Mexico is a great place for bonding with the family. However, when it comes to making your trip as eco-friendly as possible, there are some unique options worth looking into.
Wild dolphin tours
While going with the family to traditional dolphin shows that take place at an aqua theater often aren't as environmentally friendly as they should be, Mexico offers a much better alternative.
Instead of seeing dolphins perform routine tricks, going on a wild dolphin tour via boat in Sian Ka'an to see bottlenose dolphins is the perfect eco-friendly alternative.
Not only is it a great opportunity for families who love nature and wildlife to view it up close and in person, but the dolphins routinely visit the site on their own, making it a unique opportunity to witness the dolphins' curiosity about their own natural environment.
Sampling Mexican cuisine
With a plethora of options, Mexico is a wonderful place for families to enjoy a wide sampling of national cuisine. The country is home to several options that cater to many tastes, from spicy to sweet and mild.
Moreover, Mexican cuisine is also filled with a wide variety of corn-based foods like tacos, tamales, and quesadillas.
This makes many items gluten-friendly, which is great news for families that may worry about children with dietary restrictions, like gluten-specific intolerances or other food allergies.
However, Mexico also offers a range of eco-friendly dining options as well, allowing your family to have a sustainable, organic experience like no other.
With many places enforcing sustainable policies in order to lessen the environmental impact, your family can thoroughly sample Mexican cuisine in good conscience.
Mexico City is home to many vegan and vegetarian options. A lot of cafes offer a selection of vegan and vegetarian food, including soups, salads, sandwiches, and even a veggie burger.
However, if your family isn't keen on veggie-rich options, it's still possible to eat eco-friendly while getting meat into your diet.
This means that you can rest assured knowing that the animals were raised in an ethical and sustainable environment, making it the perfect place for a hearty and eco-friendly family dinner.
Bicycle tours
Taking a bus tour is commonplace around the world for many vacationing families, though when in Mexico, bike tours can prove to be a unique and eco-conscious alternative – not to mention an adventure for the whole family.
While some companies offer guided tours along scenic routes and guided tours along the Pacific coast and Yucatan peninsula (among other locations), there are also various other ways to integrate biking into your Mexican vacation.
For example, in Mexico City, you can find bike loaning services, which will let you explore the city without polluting the environment.
Eco-friendly accommodations
While many families choose to stay in all-inclusive resorts and hotels when vacationing in Mexico, there are options throughout the country that offer a more environmentally stay that can make you feel good about booking your own family a stay.
While many eco-friendly hotels feature solar-powered electricity, composting toilets, and led light bulbs, others take it a step further by building with recycled materials.
Some eco-friendly hotels offer gravity showers, solar power, and even biodegradable toiletries.
Planning a family vacation to Mexico is a great way to see all that the country has to offer.
However, if you're planning to make the trip an environmentally friendly one, there are several options available that will make the perfect addition to any family itinerary.
***
This post was kindly contributed by Jane Miller (janesandwood.writer@gmail.com)
Use these tags to read more related posts and reviews:
---
Let us know if this article was useful for you