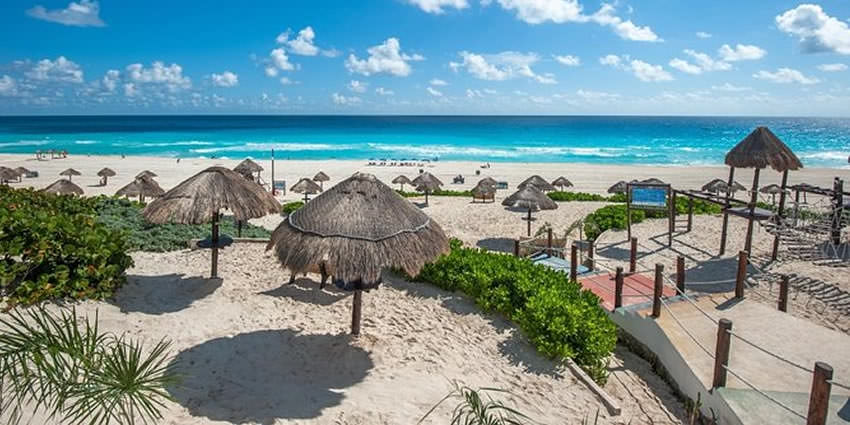 Cancun vs Playa del Carmen
If you're planning a trip to the Riviera Maya but find yourself torn between Cancun and the charming allure of Playa del Carmen, you're not alone. Both destinations offer unique experiences that cater to different preferences.
When deciding between Cancun and Playa del Carmen, there are factors to consider for each destination. To help you make an informed decision, let's take a closer look at what each of these fantastic destinations has to offer.
Consider your priorities – whether it's lively nightlife, pristine sandybeaches, or a more laid-back atmosphere. Both Cancun and Playa del Carmen offer unique experiences, so it depends on what aligns with your preferences.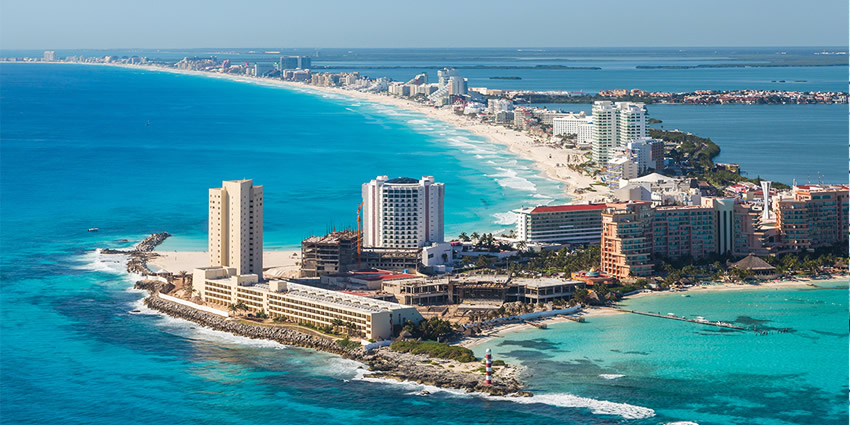 Cancun: a tropical paradise for travelers
Cancu is a dream destination for beach lovers and adventure seekers alike. Cancun offers a perfect blend of stunning natural beauty, rich history, and modern amenities, making it an ideal spot for a memorable vacation.
Cancun pros:
Cancun is renowned for its pristine, white sand beaches.
Cancun boasts a vibrant nightlife with entertainment options.
Wide range of shopping options, from local markets to high-end stores.
Cancun is close to various attractions like Chichen Itza and Tulum.
Cancun cons:
Cancun can be crowded, especially during peak seasons.
Cancun is too commercialized and caters heavily to tourists.
One-day excursions from Cancun:
Easy access to Isla Mujeres island.
Holbox: This beach area is also convenient to reach.
Visit Chichen Itza through Valladolid.
Akumal offers the opportunity to meet sea turtles.
How about a Cancun budget?
Cancun offers many luxury resorts that can match any budget.
For nightlife activities, check the costs of tickets and bars at the clubs.
Whether you are seeking relaxation, adventure, or a mix of both, Cancun has something to offer. This tropical paradise is sure to leave you with unforgettable memories and a yearning to return to its beautiful shores.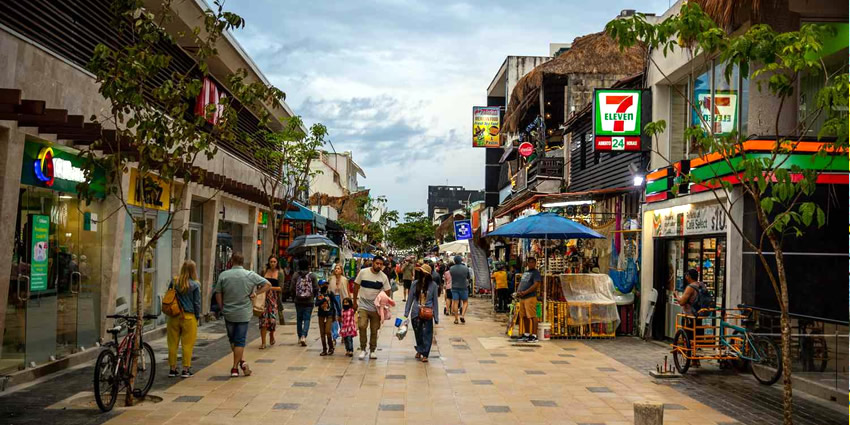 Playa del Carmen: a gateway to the Riviera Maya
Playa del Carmen, a charming coastal town located in the heart of the Riviera Maya on the Caribbean coast, is a hidden gem that's gaining recognition among travelers seeking a perfect mix of tranquility and adventure.
Playa del Carmen pros:
Playa del Carmen has a more relaxed and charming atmosphere.
Fifth Avenue with shops, cafes, and restaurants.
Gateway to Cozumel, a renowned scuba diving destination.
The area is known for its cenotes perfect for swimming.
Playa del Carmen cons:
The nightlife might be considered less vibrant than in Cancun.
Beaches are beautiful but may be smaller compared to Cancun.
One-day excursions from Playa del Carmen:
Easy access to Tulum ruins and beautiful beaches.
Easy ferry access to Cozumel Island.
Various parks, including Xel-Ha and Xcaret, are easily accessible.
Akumal provides opportunities for snorkeling with sea turtles.
How about a Playa del Carmen budget?
Playa del Carmen offers more affordable hotel and dining options.
Local markets can be a more budget-friendly shopping option.
If you're looking for a laid-back yet adventurous destination with a touch of Mexican charm, Playa del Carmen is the place to be. This popular Caribbean destination offers a perfect mix of relaxation and exploration.
Use these tags to read more related posts and reviews:
---
Let us know if this article was useful for you