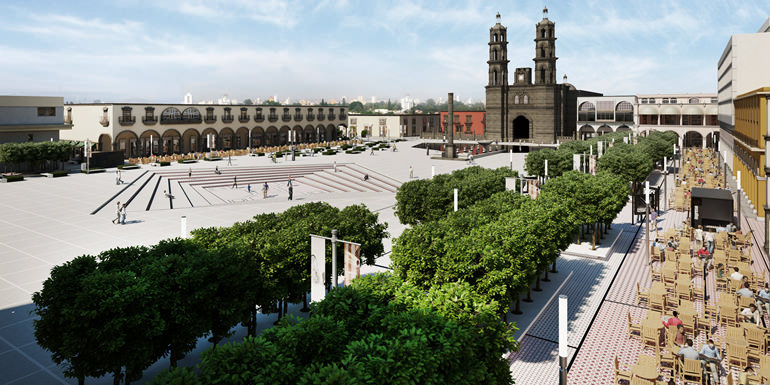 Tepic
Tepic is the capital and largest city of the western Mexican state of Nayarit.
It is located in the central part of the state. It stands at an altitude of 915 metres (3,002 ft) above sea level, on the banks of the Río Mololoa and the Río Tepic, approximately 225 kilometres (140 mi) north-west of Guadalajara, Jalisco.
Nearby are the extinct Sangangüey volcano and its crater lake.
Tepic has the second largest indigenous population in ths State of Nayarit, with 4.375. The most prominent among them are the Huichol (3.276), Cora 527 and Purépecha (101).
The city was founded in 1531 as Villa del Espíritu Santo de la Mayor España.
Tepic has a humid subtropical climate (Köppen climate classification Cwa), with most rain falling in the wet season from June to October.
You can dial 078 from any phone, where you can find free information about tourist attractions, airports, travel agencies, car rental companies, embassies and consulates, fairs and exhibitions, hotels, hospitals, financial services, migratory and other issues.
Or dial the toll-free (in Mexico) number 01-800-006-8839.
You can also request information to the email correspondencia@sectur.gob.mx
MORE EMERGENCY NUMBERS:
General Information: 040 (not free)
National Emergency Service: 911
Radio Patrols: 066
Police (Emergency): 060
Civil Protection: +52(55)5683-2222
Anonymous Complaint: 089
Setravi (Transport Mobility): +52(55)5209-9913
Road Emergency: 074
Cruz Roja: 065 o +52(55)5557-5757
Firefighters: 068 o +52(55)5768-3700
Use these tags to read more related posts and reviews:
---
Let us know if this article was useful for you