Diego Rivera and Frida Kahlo House Studio Museum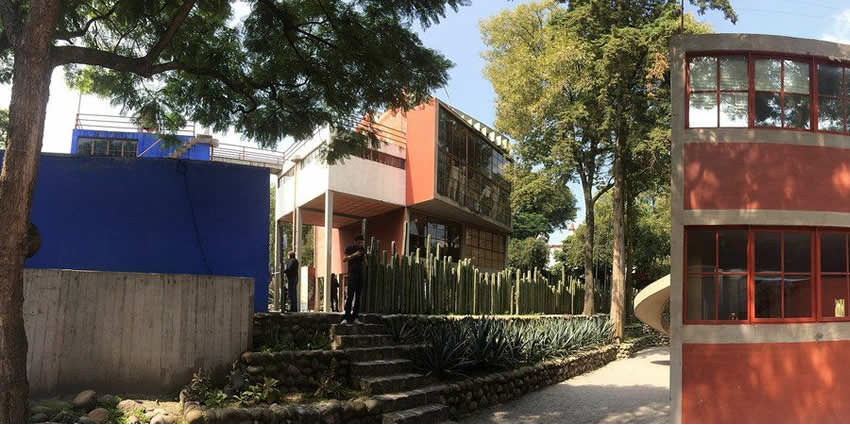 The famous artist couple lived and worked here, in two different houses separated by a bridge.
While Frida Kahlo's Casa Azul in nearby Coyoacan may be the more iconic abode of the Mexican surrealist, she also resided and worked at another Casa Azul, her blue-painted house in the compound she shared with her husband Diego Rivera, in twin houses connected by an elevated bridge.
In the airy, architecturally stunning spaces of the museum, many pieces of Rivera and Kahlo's art are on display, including a collection of Rivera's papier-mâché cartonería figures of humans, skeletons, and animals, all assembled in the studio where he first constructed them.
The twin houses were designed by the famed painter and architect Juan O'Gorman, a friend of Rivera, and built in the 1930s.
They combine a bold functionalist style with more traditional Mexican forms and touches, including murals and rows of cacti. Frida Kahlo lived at the compound until her death in 1954, with Rivera continuing to live there until his death three years later.
Use these tags to read more related posts and reviews:
---
Let us know if this article was useful for you