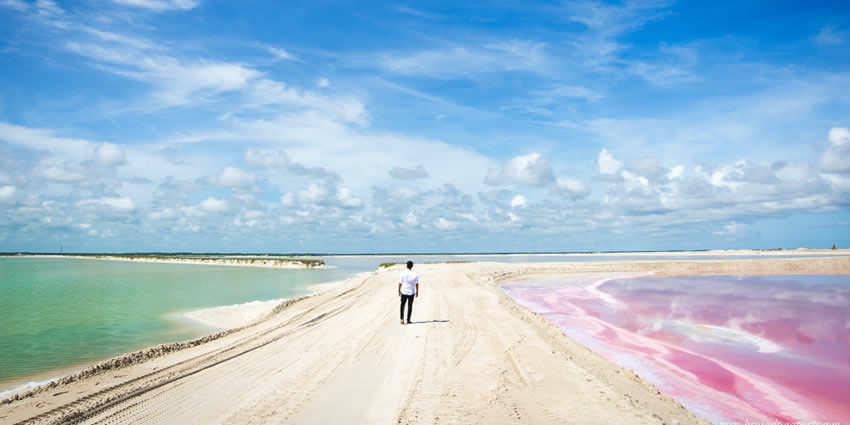 All you need to know about Yucatan peninsula
Travel and Explore the Yucatan Peninsula and Riviera Maya
Yucatan Peninsula is a place of endless experiences for travelers and explorers. It is extensively rich in culture and beauty which makes people come back again and again for the wildlife tours in Yucatan Peninsula.
Yucatan peninsula is the perfect spot for any enthusiast to observe and watch wildlife in their natural states in the well-preserved habitats of the Yucatan Peninsula.
There are so many fun activities available such as Bacalar lagoon sightseeing which are unconventional and breath-taking.
Yucatan adventure tours
The best adventure tours start from Playa del Carmen or Cancun mostly because of the extensive opportunities for adventure sports.
These two prime locations are situated in a convenient place for travelers to visit the ever-popular Mayan ruins, biosphere reserves, coral reefs along with water sports locations.
All these perks of locations at Yucatan Peninsula make it the perfect spot to experience thrilling water sports so that you make the best out of your opportunities.
The Yucatan eco-system
Mexico has a never-ending abundance of natural beauty. The marshes, mangroves, deserts and mountains, forests and wetlands, tropics, canyons, gorges, or cenotes, Mexico has it all.
The semi-tropical forest that envelopes Yucatan Peninsula takes its beauty to a whole other level. The high number of untouched natural beauty that isn't accessible to the public preserves its beauty.
There have been new developments that have been making it easier for the public to appreciate the magnificent landscapes and nature.
There are trails for individuals to go on trails by foot to certain areas. Travelers are able to find accessible roads at an increasing rate. The attractive coastline that harbors various well-developed towns is being intensely developed.
There are eco-friendly parks that are highly popular among tourists such as Xcaret and Xel-Ha. These two are examples of well-established commercial undertakings which concentrate mainly on entertaining tourists. Tourists are able to enjoy the natural coastline through these parks.
The popularity of these parks hasn't been established just through the natural beauty of it but also because of the exposure it gives to the culture of the place, you can come across folks dressed in traditional Maya costumes.
You can even understand and see various craft styles and agricultural practices of their olden times through these parks.
In Yucatan, the majority of the rivers run underground, and there are many caves, caverns, and also the so-called cenotes.
It's said that a number of these caves together with waterfalls were once used by the Mayan kings and queens, and you can take a mud bath with terracotta clay and wash it off under a waterfall as they used to.
Abundance of life
The untouched beauty of the Yucatan Peninsula is definitely one of the main reasons it remains one of the best places to travel to visit Mexico.
Every person who plans to travel to Mexico will extensively relish the scenic view of cabins, cottages, and small fishing villages present in the Yucatan Peninsula. You can spot plenty of marine life in the lagoons, lakes, and oceans of the Yucatan Peninsula.
There are other places that prioritize nature and the preservation of plants and animals in a more intense manner.
The state of Quintana Roo is one of the best examples of such places. It is amazing to know that this state has more than 20% of its territory protected by different initiatives such as reserves, biospheres, etc.
They also strictly enforce environmental protection regulations and rules in order to protect their wildlife in the most effective way possible.
These established entities make a long list that cannot be appreciated and acknowledged enough. Sian Ka'an biosphere is one of the best examples to discuss the abundance of life and its protection in the Yucatan Peninsula.
The Sian Ka'an biosphere reserve is unquestionably worth talking about. It's a good example of how a solid effort to preserve nature and all of its precious resources can turn into something massively impressive.
This reserve has been recognized as a UNESCO World Heritage site. It is very interesting to note that this name translates to the 'he who is born under the sun' in the Mayan language in most cases.
Over 1.3 million acres of forest, jungles, bays, lagoons, cenotes and coral reefs are home to a huge number of species of insects, reptiles, mammals as well as marine life which is eye candy for photographers, tourists, etc.
There are many other notable areas in Yucatan that provide promising and thrilling experiences for travelers, such as Cozumel Island, Punta Laguna, Isla Contoy and Chinchorro Reef are a few locations that are very popular.
Yucatan Peninsula could be the place where all of your dreams come true.
Use these tags to read more related posts and reviews:
---
Let us know if this article was useful for you