Guadalupe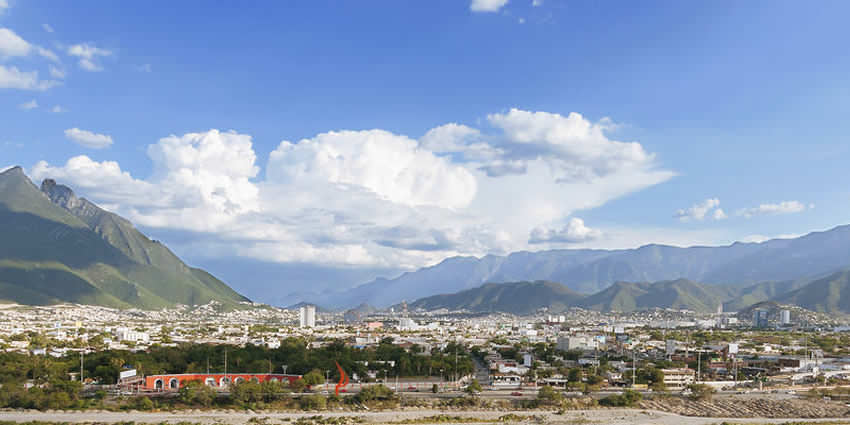 Guadalupe is a city and surrounding municipality located in the state of Nuevo León, in northern Mexico. It is part of the Greater Monterrey Metropolitan area.
The municipality of Guadalupe, which lies adjacent to the east side of Monterrey, also borders the municipalities of San Nicolás de los Garza, Apodaca, Pesquería, and Juárez.
Covering a territory of 151.3 km², it is located at an altitude of 500 meters above sea level. As of the 2005 census its official population was 691,434 in the city and 691,931 in the entire municipality. It is the second-largest city and municipality in the state. The municipality has an area of 151.3 km² (58.42 sq mi).
When Monterrey was founded in 1596, the land, which was populated by various indigenous tribes, was ceded to Diego de Montemayor, the founder of Monterrey, but he did not make use of the land.
In 1627, the land was turned into large plantations, where sugar cane and corn was raised. The owner of the land during around the time of the turn of the 18th century was named Capitán Nicolás Ochoa de Elejalde, but the land was taken from him by the Spanish government and converted into a mission in February, 1715.
The city was founded on January 4, 1716.
In 1756, the city was renamed the "Pueblo de la Nueva Tlaxcala de Nuestra Señora de Guadalupe de Horcasitas".
On March 5, 1825, the city was declared a municipality of Nuevo León and categorized as a villa, even though for many years it continued to be called the "Villa de Guadalupe".
Use these tags to read more related posts and reviews:
---
Let us know if this article was useful for you