5 fun cities to see in Mexico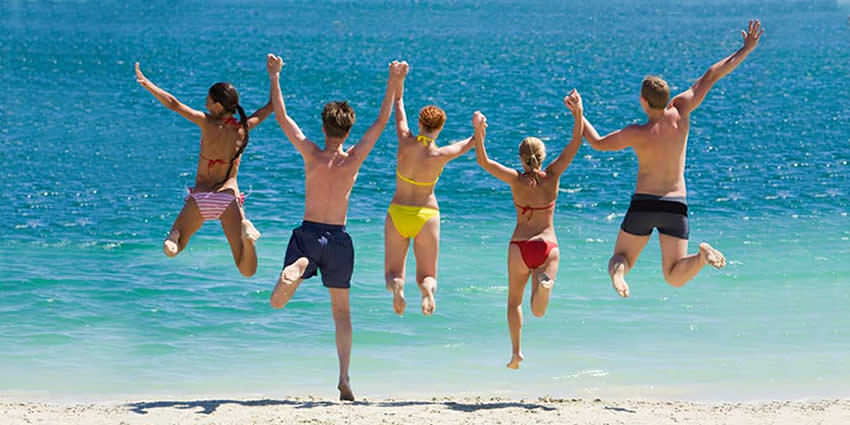 Mexico travel tips: things to do in Mexico
If you already have been to Mexico, then you will know that it is an amazing country with a very rich tourist attraction. Visiting a country for the first time can be quite daunting if you don't know where to visit to make your trip a fruitful and rewarding experience.
Depending on what theme you choose for your travel, we believe Mexico does have something for you. What we mean by theme is – your primary purpose for visiting – be it for relaxation, scuba diving, windsurfing, zip lining – just to name a few!!
Isla Cozumel
Cozumel Island is one the popular destinations for scuba divers and is located just off Playa del Carmen. Its clean, crystal-clear water is a marvel to behold. There are many quiet spots to explore on Cozumel Island.
Cancun
Cancun is the most luxurious city in all of Mexico, it has over 140 different hotels with services ranging from diving, sunbathing, and snorkeling to windsurfing and ziplining. There are some outstanding features associated with Cancun.
Here is one interesting fact about the sand at the shores of Cancun beaches – the stretch of sand by the shoreline is made of crushed coral. This by implication means that, no matter how hot the weather is, the sand will never burn your bare feet.
Another reason Cancun is so special is that it houses several breathtaking underwater statues located between Cancun and Isla Mujeres. This underwater museum of contemporary art (MUSA) consists of over 450 life-size sculptures, making it one of the largest, and most incredible, underwater artificial art attractions in the world.
Cancun also has beautiful marine life alongside a barrier reef, described as second only to the reefs found in Australia. Going further with other interesting facts about Cancun is the fact that it has the longest underwater cave in the world with some parts with light falling through the roof of the cave directly into the water, making for breathtaking scenery.
Have you been longing to do a jungle tour? Well, it so happens that the jungle tour in Cancun has a good track record and can easily be the answer to your long-awaited adventure experience. It is refreshing as it is exhausting, it is scary as it is exhilarating, it is challenging as it is fulfilling. Believe us, it is almost everything thing you imagined it would be.
Truth be told, nothing is ever 100% especially when dealing with people's emotions and perspective as regards how they see experience, but notwithstanding, many have found the experience to be really fulfilling.
Here is another amazing thing you will love about Cancun, between the months of May and September, shoals of whale sharks do come together in Cancun waters. It's an experience that can't be described. It is just better experienced than told.
Over 13,000 thousand tourists come to Mexico for just the mighty and beautiful whale sharks that are 46 feet long and weigh over 11,000kg. So if you are interested in swimming and taking pictures with this relatively safe Giant, then Cancun is the place to be.
Acapulco
This used to be regarded as the destination of the rich in the past, but the constant influx of tourists has quickly changed that. This city is particularly good for cliff divers and has been known to produce famous cliff divers.
So if you are into cliff diving or interested in seeing these acrobats perform amazing feats, then Acapulco is the place for you.
Recently the Mexican government alongside private investors has started a massive investment in children's tourism, for example, a company called Group-Zor spends roughly 3 million dollars annually to build safe and conducive eco-park complexes exclusively for children tourism, so that if and when going on a trip, you don't have to be too worried about your children's wellbeing.
Puerto Vallarta
This is an amazing coastal city, that is so rich with bubbling life. There are many fun and we dare say crazy-scary things you do in this city. When we say crazy scary, we mean things like skydiving, bungee jumping, and paragliding.
So yeah, if you are an adventure junkie, then you are just going to feel right at home in this city.
On top of that, there are spring break parties as there are cocktail parties. Don't even get us started on the range of delicious delicacies they have going for them in this amazing city.
Huatulco
Finally, we can't end this travel destination in Mexico without mentioning this eco-friendly city, which happens to be the only city in Mexico to have won a Green Globe award. It consists of nine bays and about 36 beaches most of which, developments are not allowed.
You can visit large coffee farms, go rafting, cycle or just sit relax, and enjoy the sun with a chilled cocktail.
Use these tags to read more related posts and reviews:
---
Let us know if this article was useful for you