San Miguel de Cozumel: The ultimate gem of the Riviera Maya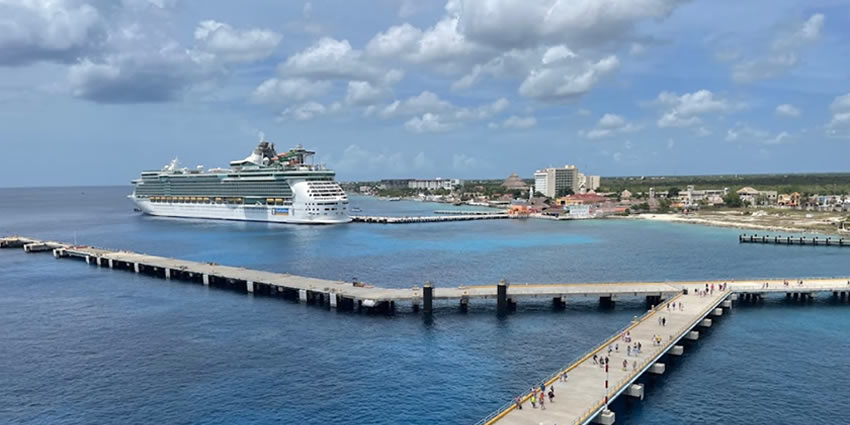 When it comes to finding the perfect vacation destination along the Riviera Maya, look no further than San Miguel de Cozumel. This charming town offers an idyllic retreat with a unique blend of natural beauty, rich history, and unparalleled adventure.
But why San Miguel de Cozumel is the best place to stay in the Riviera Maya?
San Miguel de Cozumel is a picturesque town nestled on the western coast of Cozumel, the largest inhabited island in Mexico. Renowned for its crystal-clear turquoise waters, pristine beaches, and vibrant coral reefs, Cozumel is a haven for snorkelers and divers.
San Miguel de Cozumel exudes a laid-back and authentic Mexican charm.
With colorful buildings, cobblestone streets, and friendly locals, San Miguel de Cozumel is a peaceful oasis that allows visitors to escape the bustling crowds often found in Cancun, Playa del Carmen, and Tulum, providing a more intimate and relaxed atmosphere.
Things to Do and See in San Miguel de Cozumel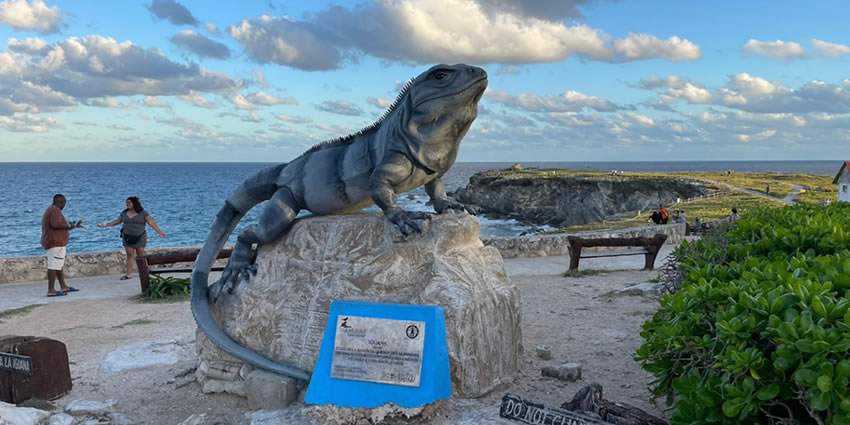 Unrivaled Diving and Snorkeling
Cozumel boasts some of the most magnificent coral reefs in the world. Explore the legendary Palancar Reef or the Columbia Reef, home to an incredible variety of marine life, including colorful tropical fish, turtles, and eagle rays.
The clear waters and excellent visibility make it a paradise for underwater enthusiasts.
Chankanaab Beach Adventure Park
Located just south of San Miguel, this breathtaking park offers a plethora of activities. You can snorkel in the park's lagoon, swim with dolphins, explore underwater sculptures, relax on the beach, or visit the botanical gardens to appreciate the local flora and fauna.
Discover Mayan Ruins
Cozumel is steeped in ancient Mayan history. Take a trip to San Gervasio, an archaeological site where you can explore the remains of a sacred Mayan temple dedicated to the goddess Ixchel. The site provides fascinating insights into the island's past.
Cozumel Museum
Immerse yourself in Cozumel's rich cultural heritage at the island's museum. Learn about the island's history, the Mayan civilization, and the impact of the Spanish conquest through an impressive collection of artifacts and exhibits.
Why Choose San Miguel de Cozumel?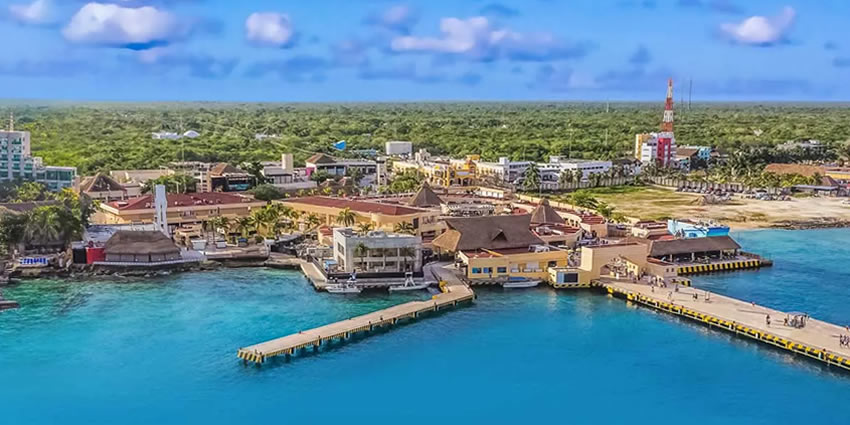 Tranquility and Authenticity
While Cancun, Playa del Carmen, and Tulum are undoubtedly beautiful, they have become more tourist-oriented over the years. San Miguel de Cozumel retains its genuine Mexican charm and offers a more tranquil and authentic experience away from the hustle and bustle.
Pristine Natural Beauty
Cozumel's untouched natural beauty, both above and below the water, is truly awe-inspiring. The island is renowned for its coral reefs, which are healthier and less affected by human activity compared to other areas along the Riviera Maya.
Accessible Adventure
Cozumel provides easy access to the incredible attractions of the mainland while offering a serene retreat. You can take a short ferry ride to Playa del Carmen and explore the nearby cenotes, eco-parks, and ancient ruins, returning to the peacefulness of Cozumel at the end of the day.
Diving and Snorkeling Paradise
Cozumel's reputation as a world-class diving destination speaks for itself. The exceptional dive sites, teeming with marine life, make it a diver's paradise. Snorkelers will also find themselves in awe of the underwater wonders just off the coast.
San Miguel de Cozumel is the ultimate choice for those seeking an unparalleled vacation in the Riviera Maya. From its captivating natural beauty to its rich cultural heritage, the town offers a remarkable blend of adventure, tranquility, and authenticity.
By choosing Cozumel, you'll immerse yourself in an unforgettable experience that surpasses the more crowded and touristy destinations of Cancun, Playa del Carmen, and Tulum.
Use these tags to read more related posts and reviews:
---
Let us know if this article was useful for you