Nopaltepec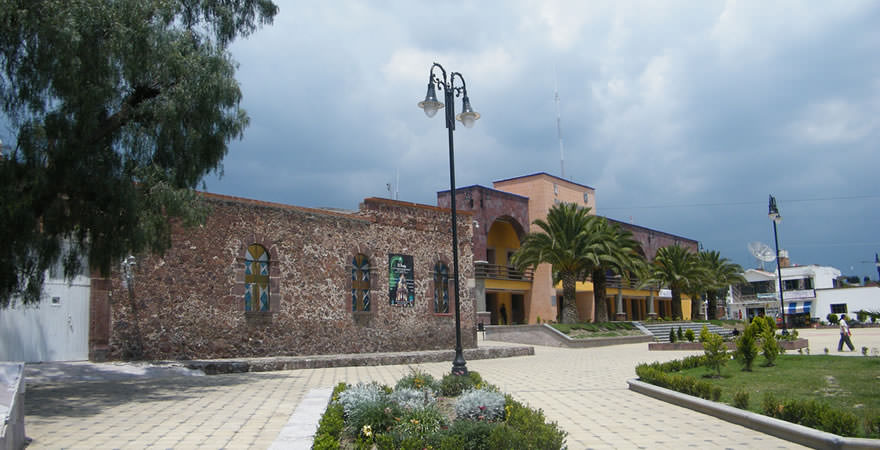 Nopaltepec is a village and municipality in State of Mexico, Mexico. It is approximately 250 km from Toluca, the state capital.
The village had a population of 3,224 in 2005.
The name derives from Náhuatl meaning "on nopal (paddle cactus) hill".
It was originally called "Santa María de la Asunción Nopaltepec" but, after 1960, only Nopaltepec has been used.
The village first appears in records around 1603 though villages in this area have existed since pre-Hispanic times. The village officially becomes the municipal seat in 1872. In 1901 the Parish of Nopaltepec is established and was expanded in 1932.
The villages of this area in the pre-Hispanic era, were dominated by the Teotihuacan culture. Around 1134, the Chichimecas migrated here from what is now the north of Mexico, taking over these same villages. What now the municipality was part of the dominion of Xaltoca around 1200 and when this lord fell, the kind King Xolotl consolidated this area along with Teotitln, Atepoxco, as well as other villages of the time.
During the Aztec empire, Nopalteppec was part of the Acolhua region. After the Conquest, the area became part of the "alcaldia mayor" (major mayorship) of Otompan and would remain so throughout the 18th century.
The municipality would not be officially declared until 1871 with the name of Santa María de la Asunción Nopaltepec.
The Battle of Venta de Cruz took place here in 1816 as part of the Mexican War of Independence.
You can dial 078 from any phone, where you can find free information about tourist attractions, airports, travel agencies, car rental companies, embassies and consulates, fairs and exhibitions, hotels, hospitals, financial services, migratory and other issues.
Or dial the toll-free (in Mexico) number 01-800-006-8839.
You can also request information to the email correspondencia@sectur.gob.mx
MORE EMERGENCY NUMBERS:
General Information: 040 (not free)
National Emergency Service: 911
Radio Patrols: 066
Police (Emergency): 060
Civil Protection: +52(55)5683-2222
Anonymous Complaint: 089
Setravi (Transport Mobility): +52(55)5209-9913
Road Emergency: 074
Cruz Roja: 065 o +52(55)5557-5757
Firefighters: 068 o +52(55)5768-3700
Use these tags to read more related posts and reviews:
---
Let us know if this article was useful for you