Discover the beauty and adventure of Los Cabos, Mexico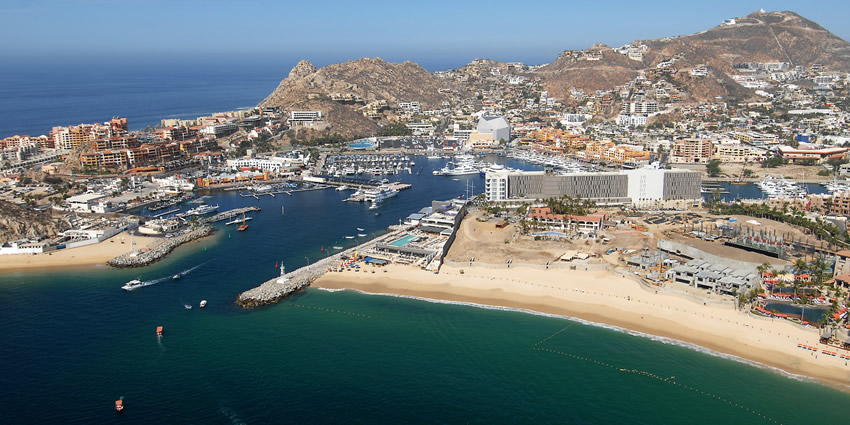 Los Cabos is a breathtaking destination that offers a unique blend of adventure, relaxation, and luxury. From beaches with crystal-clear waters to amazing landscapes, there is something for everyone in Los Cabos.
Los Cabos refers to a region that encompasses two main towns: Cabo San Lucas and San José del Cabo. These two towns are part of the municipality of Los Cabos, which is situated in the state of Baja California Sur.
The Baja California Peninsula is a narrow strip of land. Los Cabos area is located at the southernmost tip of this peninsula, where the Sea of Cortez (also known as the Gulf of California) meets the Pacific Ocean.
Baja California is an RV-friendly region
Baja California is a popular Mexican destination for RV tours. Its stunning desert landscapes, dramatic coastal cliffs, and breathtaking beachfront views make the peninsula a visual treat for RV travelers.
The region has seen an increase in RV-friendly facilities and campgrounds, making it convenient for travelers to find suitable places to park and enjoy their stay. Campgrounds offer full hookups and recreational facilities.
Baja California enjoys a favorable climate around the year, making it an ideal destination for RV tours regardless of the season. Winter, in particular, attracts snowbirds looking to escape the cold northern climates.
Things to do in Los Cabos
One of the most popular activities in Los Cabos is whale watching. Every year, thousands of majestic humpback whales breaching and spouting here as they migrate through the waters of the Sea of Cortez.
Another must-see attraction in Los Cabos is the famous Cabo San Lucas Arch, a rock formation, known as a symbol of the beauty and ruggedness of the Baja Peninsula, and one of the most iconic landmarks in Mexico.
The area is also home to several natural parks and reserves, including the Cabo Pulmo National Marine Park, which is home to an array of marine life, including sea turtles, rays, and hundreds of species of fish.
Los Cabos offers outdoor activities, such as snorkeling, scuba diving, surfing, and fishing. Whether you're looking for underwater adventure or a fishing vacation, Los Cabos has something to offer for everyone.
The luxury tourism sector is also a major part of Los Cabos' tourism industry.
There are several world-class resorts, SPAs, and golf courses located in the area. Visitors can indulge in a range of activities, from lounging on the beach to taking part in high-end shopping and dining experiences.
Los Cabos is also renowned for its golf courses. The area is home to some of the best golf courses in the world. Whether you're an experienced golfer or just starting out, Los Cabos has something to offer for all skill levels.
In addition to its natural beauty, Los Cabos also boasts a vibrant nightlife and dining scene. From chic beach clubs to traditional Mexican cantinas, there's no shortage of options for those looking to enjoy a night out on the town.
The area is also home to a variety of international-style restaurants.
Whether you're looking for adventure, relaxation, or a little bit of both, Los Cabos has something to offer for everyone. Book your trip today and start exploring all that this breathtaking destination has to offer!
Use these tags to read more related posts and reviews:
---
Let us know if this article was useful for you