The life and legacy of Frida Kahlo, iconic Mexican artist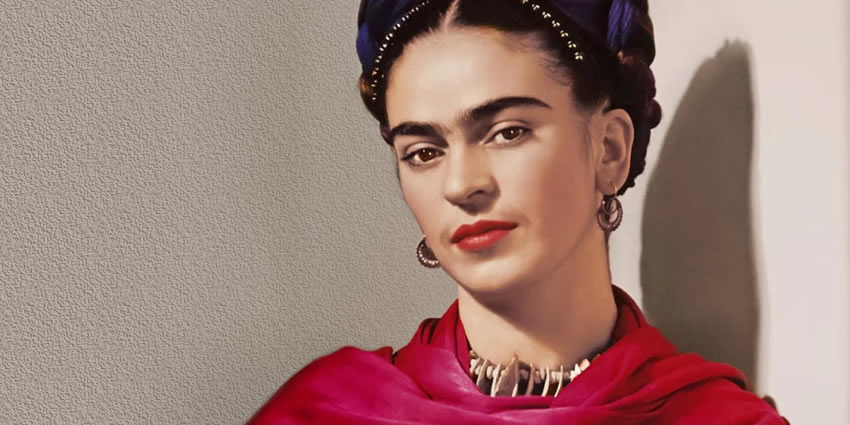 Frida Kahlo is one of the most influential artists of the 20th century. Her unique style and a strong sense of self-expression have made her a symbol of feminism, individualism, and Mexican culture.
Born in Mexico City in 1907, Kahlo's life was marked by physical pain and emotional turmoil. Despite these challenges, she went on to become a renowned painter, creating a body of work that has captured the hearts of people all over the world.
Early Life and Childhood
Frida Kahlo was born Magdalena Carmen Frida Kahlo y Calderón on July 6, 1907, in Coyoacán, a suburb of Mexico City. Her father was a German photographer and her mother was a Mexican woman of Spanish and Indigenous descent.
Kahlo's childhood was marked by tragedy and illness. At the age of six, she contracted polio, which left her with a limp.
Then, at the age of 18, she was involved in a bus accident that left her with multiple injuries, including a broken spine, collarbone, and pelvis. She was bedridden for months and underwent numerous surgeries throughout her life.
Artistic Career
While recovering from her injuries, Kahlo began to paint as a form of self-expression. Her art was heavily influenced by Mexican culture and included elements of folklore, religious iconography, and pre-Columbian art.
In 1929, Kahlo had her first solo exhibition in Mexico City.
Her work was well-received and caught the attention of the famous Mexican painter Diego Rivera. They fell in love and were married in 1929. Their relationship was tumultuous and marked by infidelities, but they remained together until Kahlo's death.
Kahlo's art continued to evolve throughout her career. She became known for her self-portraits, which often depicted her physical pain and emotional turmoil. Her paintings were bold and colorful, featuring surreal elements and intricate details.
Her work was deeply personal and often dealt with themes of identity, sexuality, and death. Despite facing significant challenges, Kahlo created a body of work that was truly unique and groundbreaking.
Legacy
Kahlo's legacy has continued to grow in the years since her death.
Her art has been the subject of numerous exhibitions around the world, and she has become a symbol of Mexican culture and feminism. Kahlo's iconic image has been used in fashion, music, and popular culture.
Frida Kahlo's life and work have inspired countless artists and activists, and her influence can be seen in the work of contemporary artists such as Japanese artist Yayoi Kusama and American contemporary artist Kara Walker.
***
Frida Kahlo's life and work have had a profound impact on the art world and beyond. Her unique style, fierce individualism, and unapologetic self-expression have made her a symbol of resilience and empowerment.
Despite facing significant challenges throughout her life, Kahlo never gave up on her art or her sense of self. Her legacy continues to inspire people all over the world, and her art remains as powerful and relevant today as it was during her lifetime.
Use these tags to read more related posts and reviews:
---
Let us know if this article was useful for you