5 Traveling apps you should have on your phones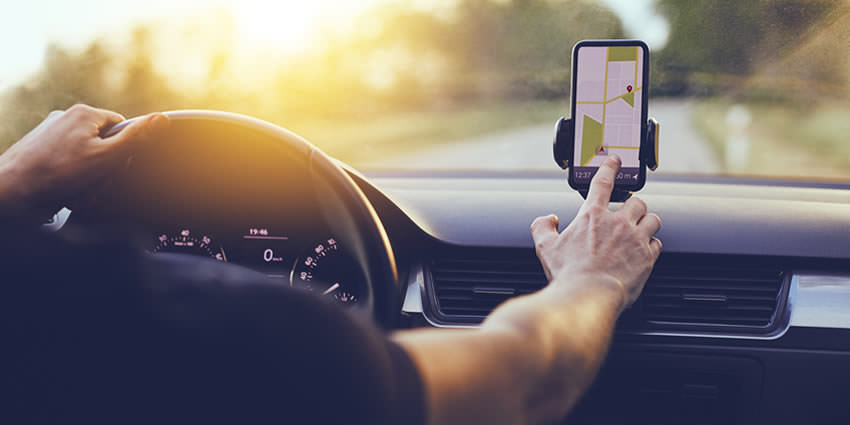 Are you planning a little trip? Well, then you definitely need some of the best traveling apps to help you navigate.
In these modern technological times, you can have an app related to literally anything to help you around, and when it comes to traveling, the more assistance you can get, the better it is.
These apps are designed to help you find eateries, navigate GPS, find hotels, tourist spots, and whatnot. This not only saves your time but also saves you from a lot of danger that could be lurking around.
Having internet access while traveling can be extremely beneficial for a number of reasons. Internet access can help you navigate easily with the help of GPS, and find the best eateries, hotels, and tourist attractions in the area.
You can also get hotel reservations and currency exchange rates. In case of emergency, having internet access can be a lifesaver. You can quickly look up emergency contacts, hospitals, police stations, and other important resources.
To learn more about the importance of having an internet connection while traveling, visit Spectrum Español and get all the information regarding it.
Let's take a look at the top 5 traveling apps you should download ASAP!
Roadtrippers
For all those of you who are backpacking across the country, Roadtrippers is certainly going to be your best friend.  This app lets you find amazing places to stop during your journey by showing you a map of America, Canada, and some places in Mexico.
It allows you to explore interesting roadside attractions, amusement parks, restaurants, campsites, and so many other things. Once you find a site that piques your interest, you can add it to your trip, and the app is going to draw a route according to it.
Citymapper
Citymapper is another incredible app that helps travelers find the speediest route to their destination. It offers you comprehensible instructions, with a step-by-step guide to find the nearest bus and train stations.
Citymapper then helps you find the time of the next arrivals and real-time routing by keeping you updated about it every minute.
What is truly best about this app is that it has chat features, which are basically designed to give you an option of updating your friends and family about your whereabouts and how long it will take you to get to a certain place.
PackPoint
PackPoint is definitely one of the coolest apps you can find. It allows you to create a personalized packing list by keeping under consideration your destination, duration of the trip, and all the activities you plan to do.
You enter the information in this app, and then it generates a list of items that you need to pack for the trip.
PackPoint helps with clothing, toiletries, electronics, and any item that you might need on your trip.
Plus, it also lets you add or remove any item at your convenience. So, the next time you have this nagging feeling that you are forgetting an essential item, go over to PackPoint and let it handle everything for you.
LoungeBuddy
Okay, so here is the thing, not all of us are particular fans of airports, especially when you are already flying on a budget. The poor internet connections, dirty seats, bad food, and disappointed services; all sort of ruin your mood for the upcoming trip.
But with LoungeBuddy, you can get access to lounges at an airport you are using. All it requires is you enter your airline status, credit card details, and lounge memberships.
Additionally, it also lets you know about free lounges or the ones you can purchase for a day to pass time. The app is super easy to use and it is free as well.
Skyscanner
Skyscanner continues to be a preferred app for many avid travelers. It helps you find flights without any hassles. The user interface is super slick and does involve cookie tracking, which means you don't even have to go incognito.
You can find one of the best deals here. Its "Price Alerts" feature allows you to keep a check on any fares that could go up or down. Plus, you can also read reviews of people to know which company is reliable to fly with.
It also helps you find hotels and hire a car, which basically takes away a lot of pain from the planning of trips.
***
Going on a trip is all fun until you have to plan everything or find places to go to. This is where some of the best traveling apps come in to help you with everything from making a list of items you need to pack, to spots you should visit.
So, check out the apps we have mentioned in this article and download them before embarking on a journey.
Use these tags to read more related posts and reviews:
---
Let us know if this article was useful for you