How to make a phone call to and from Mexico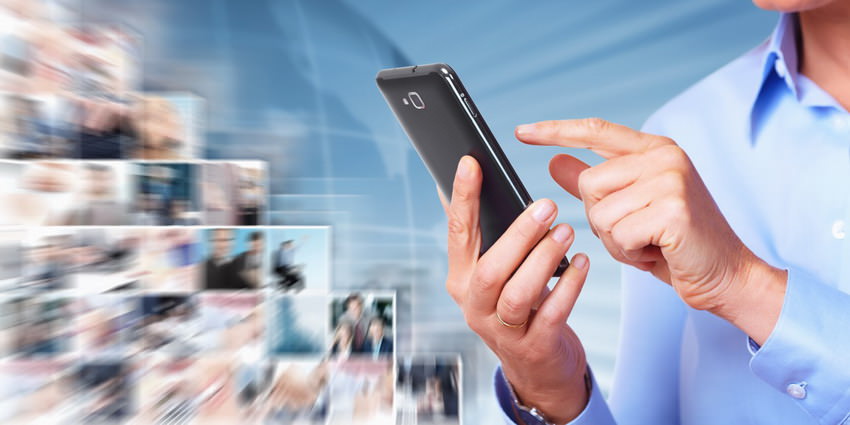 If you're planning a trip to Mexico, you may need to make a call in advance to reserve a hotel room or get some information about tours or activities you're planning to do during your trip.
How to dial to and from Mexico?
Once you're there, you might like to call home to connect with your loved ones, or deal with any issues that come up that may need your attention. Or maybe you want to contact family or friends who live in Mexico?
Mexico Country Code
The country code for Mexico is 52.
You also need the area code. In Mexico, the area codes can have a length of 2 or 3 digits.
When calling a Mexican phone number from the U.S. or Canada, you should dial 52 + area code + phone number.
Area codes in Mexico
In the three largest cities of Mexico (Mexico City, Guadalajara, and Monterrey), the area code is 2 digits and phone numbers are 8 digits, whereas, in the rest of the country, area codes are 3 digits and phone numbers are 7 digits.
These are the area codes for Mexico's three largest cities:
Acapulco (744)
Cancun (998)
Celaya (461)
Chihuahua (614)
Ciudad Juarez (656)
Cozumel (987)
Culiacan (671)
Guadalajara (33)
Hermosillo (622)
La Paz (682)
Mazatlan (669)
Merida (999)
Mexicali (686)
Mexico City (55)
Miquelon (508)
Monterrey (81)
Puebla (222)
Puerto Vallarta (322)
San Luis Potosi (444)
Tampico (833)
Tecate (665)
Tijuana (664)
Torreon (871)
Veracruz (229)
The local phone numbers can be 7 or 8 digits.
How to dial a cell phone in Mexico?
If you are going to call a cell phone, you must add one (1) between the country code and the area code. So to call from Argentina or Spain to a cell phone in Mexico, you must dial: 00-52-1- (area code) – (cell phone number).
If you are going to call a Mexican mobile or cell phone number, that number will usually start with a 6.
Dial the complete international number.
Suppose you want to call a friend who lives in Lagunas, Mexico and you live in Spain. In that case, you will have to mark:
Your exit code is 00
Then the country code of Mexico is 52
Then the area code of Lagoons is 972
Then the phone number that you have been given (may be seven or eight digits).
Calling cell phones
If you're within the area code of the Mexican cell phone number you wish to call, you should dial the area code, then the phone number.
Outside of the area code that you're dialing (but still within Mexico), you would also dial the area code, then the phone number.
To call a Mexican cell phone from outside the country you would dial the country code (52) then the area code and phone number.
If you're adding a Mexican cell phone to your Whatsapp contacts, you should enter a plus sign before the country code, then the country code, area code, and phone number.
More information about using a cell phone in Mexico
Pay Phones and Phone Cards
Although payphones are becoming less common in Mexico, as in most places, you should still be able to find them around if you look carefully, and they offer an inexpensive way to contact home (or make a call when your cell phone battery is dead).
Many payphones are located on busy street corners, making it difficult to hear. You can also look in large stores like Sanborns—they'll often have a payphone near the public restrooms—and they tend to be much quieter.
Phone cards ("tarjetas telefonicas") for use in pay phones can be bought at newsstands and in pharmacies in denominations of 30, 50, and 100 pesos. Public telephones in Mexico do not accept coins.
When buying a phone card for pay phone use, specify that you would like a "tarjeta LADA" or "tarjeta TELMEX" because pre-paid cell phone cards ("TELCEL") are also sold in the same establishments.
Calling from a payphone is the most economical way to call, though long-distance phone calls tend to be more expensive from Mexico than from most other countries.
Other options include calling from a "caseta telefonica," a business that has telephone and fax service, or from your hotel.
Hotels often add a surcharge for these calls, so they're not the best option if you're traveling on a budget.
Emergency and Useful Phone Numbers
Keep these phone numbers close at hand for any emergencies that might occur. You do not need a phone card to call 3-digit emergency numbers from a pay phone.
The emergency number used to be 066 but Mexico has switched to 911 so that they are using the same system as the United States and Canada, so for any emergency assistance you can dial 911 to get an emergency operator who will transfer you to the appropriate service.
Also, see what to do in an emergency in Mexico.
Tourist protection and information 01-800-903-9200 or 01-800-987-8224
From the U.S. and Canada 1-800-482-9232 or 1-800-401-3880
Spectrum is USA's fastest-growing TV, internet, and phone provider. Spectrum offers unlimited calling in the US, Canada, Mexico, and more. Whether you live in New York, California, Florida, or Texas, you'll be sure to find Spectrum offers in your area.
You can dial 078 from any phone, where you can find free information about tourist attractions, airports, travel agencies, car rental companies, embassies and consulates, fairs and exhibitions, hotels, hospitals, financial services, migratory and other issues.
Or dial the toll-free (in Mexico) number 01-800-006-8839.
You can also request information to the email correspondencia@sectur.gob.mx
MORE EMERGENCY NUMBERS:
General Information: 040 (not free)
National Emergency Service: 911
Radio Patrols: 066
Police (Emergency): 060
Civil Protection: +52(55)5683-2222
Anonymous Complaint: 089
Setravi (Transport Mobility): +52(55)5209-9913
Road Emergency: 074
Cruz Roja: 065 o +52(55)5557-5757
Firefighters: 068 o +52(55)5768-3700
Use these tags to read more related posts and reviews:
---
Let us know if this article was useful for you