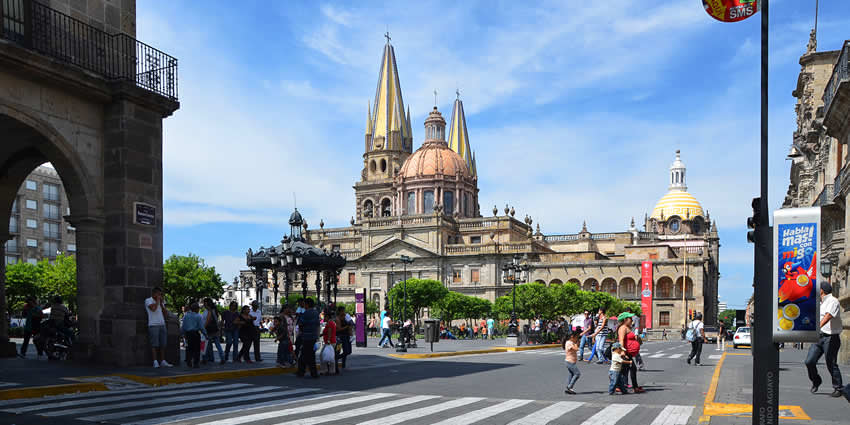 Exploring Guadalajara by car: 8 day-long trips
Guadalajara is a popular touristic destination. Probably, it's because of the numerous cultural places, nature views, mouth-watering cuisine, and incredible nightlife. It is not a problem to find the best restaurants, hotels, and other attractions.
Staying here for a few days, you have a chance to visit a cultural city center, a country lake, and play local sports. No doubt, Guadalajara is one of the must-see places for visiting in Mexico.
Where to go around Guadalajara if you have just one free day?
Renting a good vehicle from Hertz Guadalajara, you can discover more worthy places around the city.
Surrounding regions are also rich in cultural and historical heritage as well. The marvelous countryside is covered with highland forests, mountains, and lakes.
There are a lot of the best trips around Guadalajara you can take.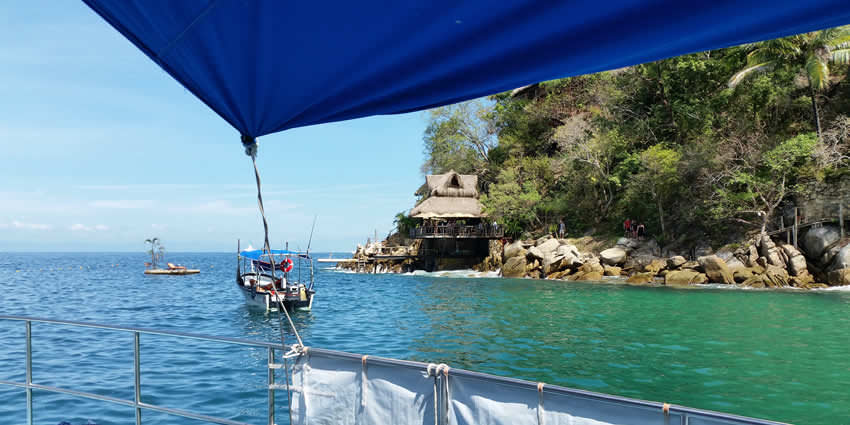 Puerto Vallarta
If you are a beach lover, you have a chance to visit a beautiful beach place with a comfortable infrastructure.
Go to the Pacific coast to Puerto Vallarta. Actually, this is the name of a small Mexican city, full of street food spots, atmospheric bars, and happy tourists. Everyday life is very calm and quiet here.
Go to the beach and enjoy hidden bays and a shoreline.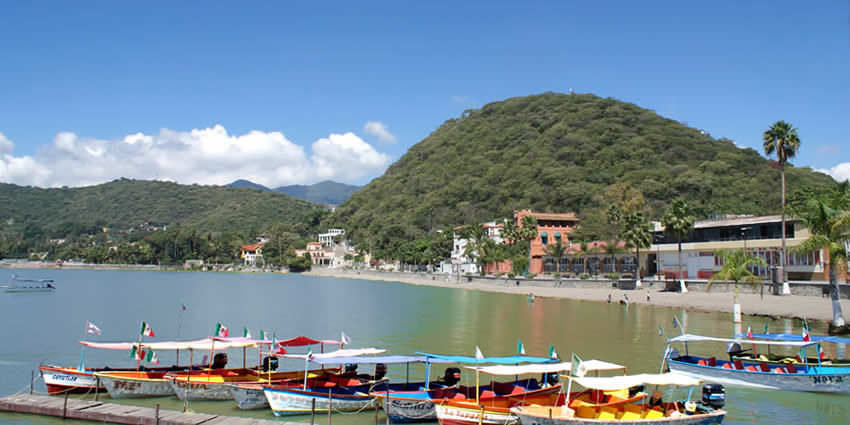 Chapala Lake
If a shoreline is not enough for you, you should go to see a lake. It takes you half an hour to drive to the south from Guadalajara. Your stop is a small town Chapala.
The town is famous for its great climate conditions almost every day and its beautiful lakes. The views are amazing! The biggest lake you have ever seen is surrounded by green forests and mountains.
Do you want a book a boat tour?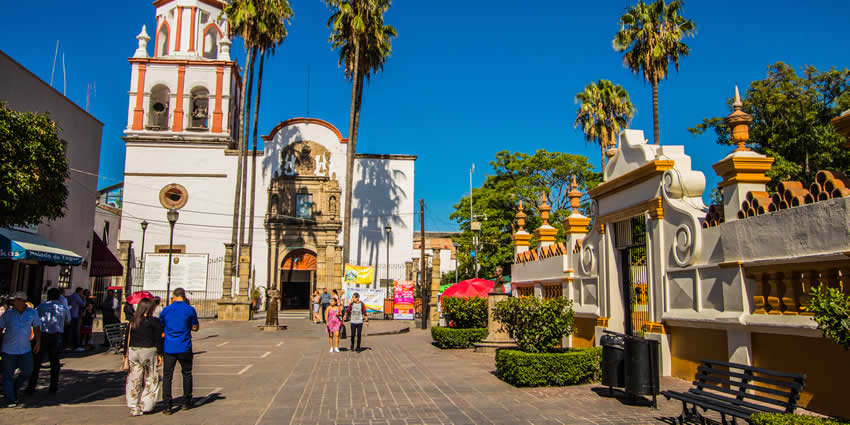 Tlaquepaque
A small city Tlaquepaque is a popular place to visit not far from Guadalajara. Tlaquepaque is a famous cozy place where you can buy hand-made crafts, street musicians, and road-side treats.
This is that particular place where people used to go to buy souvenirs. You can see a curious mosaic shop, El Jardin Hidalgo garden. Nevertheless, the long streets and pretty buildings look nice!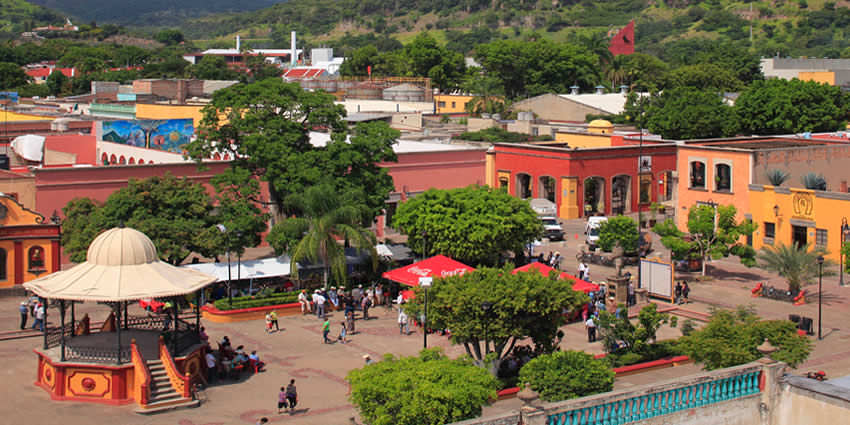 Tequila
Come to try Tequila! This is, probably, the first drink you are offered to try in this region. Tequila is a legendary drink that has been produced in the region of Guadalajara for centuries.
The never-ending fields around the city are separated for tequila production. The suburbs are full of old distillery buildings. Many of them are open for tourists and you can watch the process of producing tequila.
The testing drink is not enough, visiting suburban hills, you have a chance to observe everything that attracts foreign photographers the most: cobblestone streets, flowered buildings, charming cafes.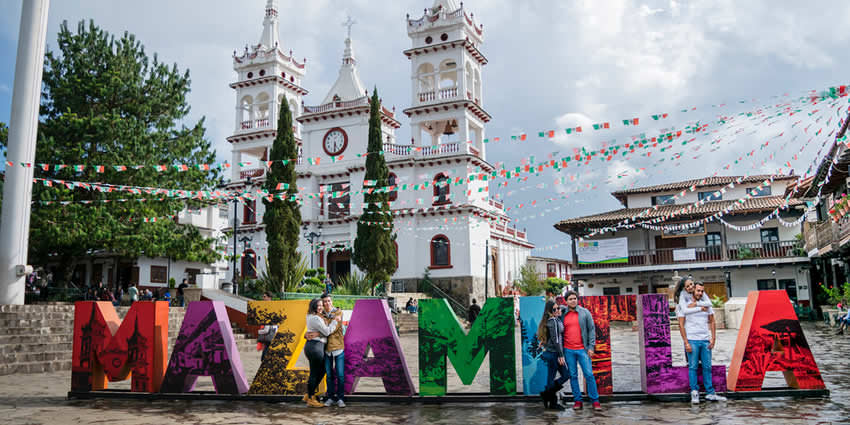 Mazamitla
This region is often called Mexican Switzerland. You should go to the west of Guadalajara to reach Mazamitla. The charming place welcomes you with its wooden buildings, pine trees, and fresh air.
Here you can see the Parroquia de San Cristobal, the pearl of local architecture. Looking for the gorgeous sceneries, go to the mountain forests around the town, or visit the legendary waterfall of Cascada El Salto.
There are not many tourists in this quiet place so you have enough time for picturing and enjoying your vacation.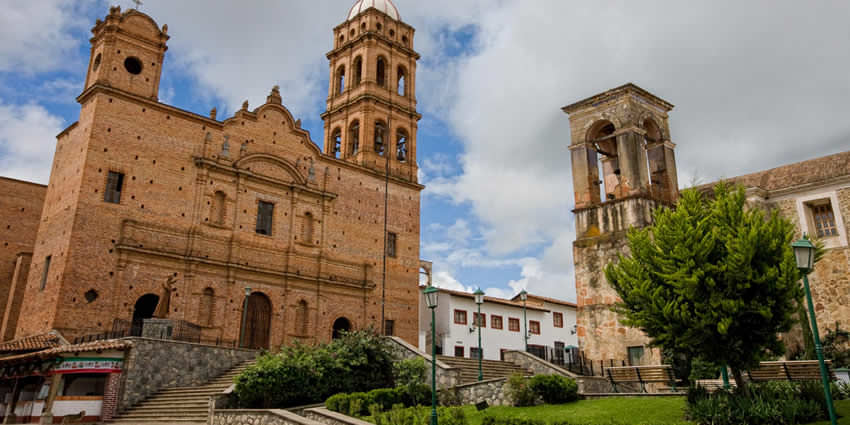 Tapalpa
Have you ever heard about the so-called "Magical Town" in Mexico? It's all about Tapalpa!
The town names the most mysterious place in Guadalajara because of its impressive culture. Here you can see the brightest events and traditions. Also, this is a place where people come to get some rest and peace of mind.
The city is in the center of forest hills, built up with interesting buildings, and original traditions. This is the right place for all tourists to come and see the beauty and mystery of the local lands.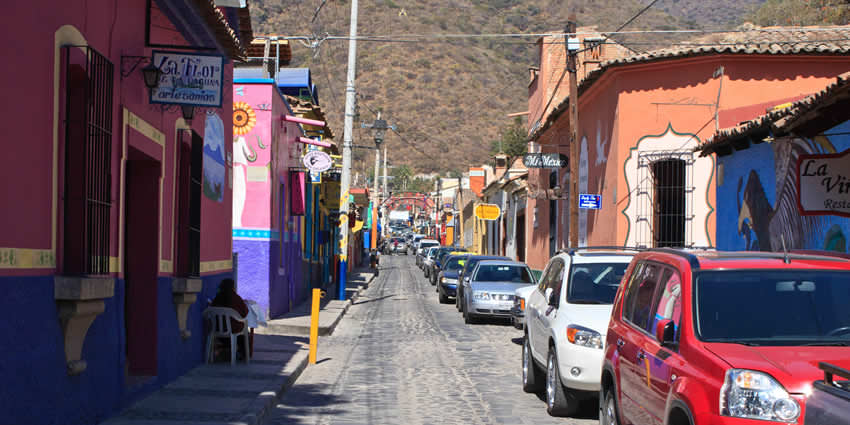 Ajijic
This small town is waiting for your visit just after the Lake of Chapala. This is a really dreamy place.
You will be amazed by the fresh gardens, warm water, and ancient colonial architecture, typical of this land. What is more, you will meet interesting people and learn about the latest local news in the atmospheric cafes and restaurants.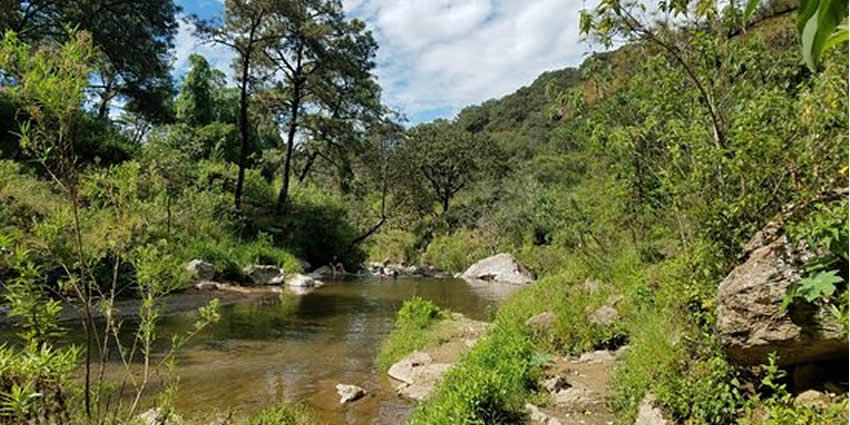 Bosque Primavera
Traditionally, Guadalajara is a popular place of deep nature and azure water. The main source of crystal-clear air and water around the city is the Bosque de la Primavera.
Why is it an interesting place to visit? It seems like you are getting into a new world! Take a tour and go back to the past! You have a chance to explore local plants and animals. If you want to know more, you can take a guide!
Don't worry about the condition of the road. Of course, you can take a full-size car if you travel in a company to feel comfortable and have enough space for your luggage.
To be sure of a safe road, try to plan the route beforehand and mark all possible stops for walking and dining.
Use these tags to read more related posts and reviews:
---
Let us know if this article was useful for you