Discover the best Mexican beach resorts for a relaxing vacation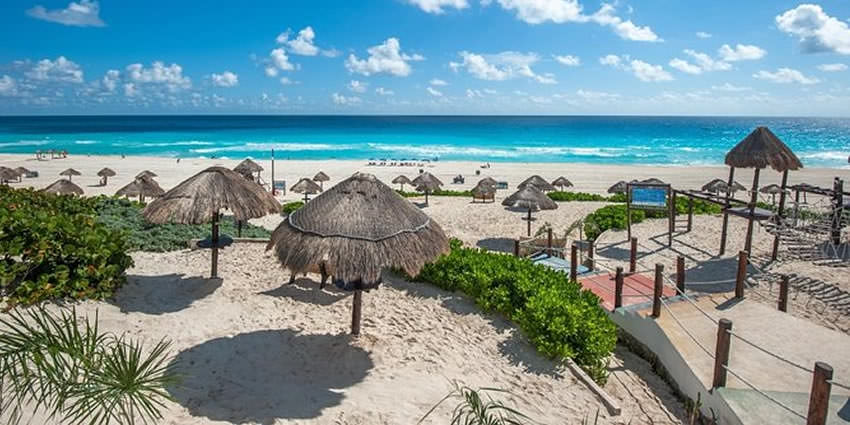 Mexican beach resorts offer visitors a chance to escape the daily grind and enjoy a relaxed, sun-soaked holiday. From pristine stretches of white sand to turquoise waters and lush tropical landscapes, Mexico is a true paradise for beach lovers.
With a range of luxurious resorts and charming, authentic hotels, guesthouses, and boutique hotels to choose from, there's something for everyone in this vibrant and culturally rich country.
Whether you're looking for a romantic getaway or a fun-filled family vacation, Mexican beach resorts are a perfect choice.
Many of these resorts offer a range of activities and amenities to keep you entertained, including snorkeling, scuba diving, fishing, golfing, and much more.
If you're seeking some R&R, there are plenty of opportunities to lounge on the beach, relax by the pool, or indulge in a SPA treatment.
Riviera Maya
One of the most popular destinations for Mexican beach resorts is the Riviera Maya, located along the Caribbean coast.
Here, you'll find a range of upscale resorts and charming, eco-friendly options, as well as plenty of opportunities for exploring ancient Mayan ruins and stunning natural beauty.
Los Cabos
Another top destination is Los Cabos, located at the tip of the Baja Peninsula. This area is known for its stunning desert landscapes, and crystal-clear waters, perfect for water sports such as swimming, snorkeling, and fishing.
Los Cabos is also home to some of Mexico's best golf courses, making it a great choice for golf enthusiasts.
Puerto Vallarta
If you're looking for a more authentic experience, consider a trip to Puerto Vallarta, a charming coastal town.
Here, you'll find a mix of elegant resorts and charming, traditional accommodations, as well as opportunities to sample local cuisine, shop for artisanal goods, and explore the lush jungle and stunning coastline.
No matter where you choose to stay in Mexico, you're sure to have a truly unforgettable vacation. So pack your bags, grab your sunscreen, and head to one of these amazing Mexican beach resorts for a relaxing and rejuvenating escape.
Use these tags to read more related posts and reviews:
---
Let us know if this article was useful for you