Top 5 Mexican universities offering scholarships for international applicants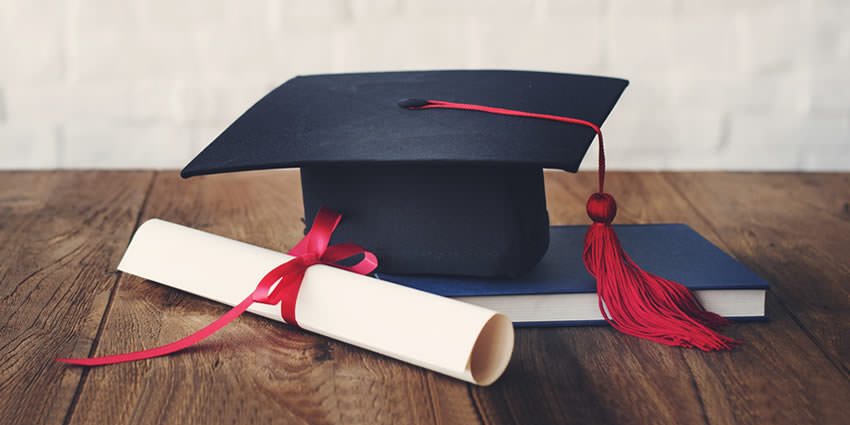 What do you first think of when you think of Mexico? Whatever it is, it's likely to be far from academics. It used to be overlooked when it came to education. But the reality is, today's Mexico is quite a perspective place to study.
Here are some more of the obvious pros of studying there:
affordable costs of living;
an opportunity to gain proficiency in Spanish;
the beauty of a country with a rich history, good climate, and delicious food;
scholarships from the government are available for the most talented students.
Where to Study?
There are more than a thousand higher education institutions in Mexico today.
Some of them are recognized on the international level and offer scholarships for foreign students. Among the documents that you'll need to submit, an admission essay is one of the most important.
If you want to be sure to present the best admission essay possible, you can seek help from professional writers at https://essaypro.com/admission-essay.html. This way, you'll be sure to have an essay to impress any selection committee.
Check our list of top-5 universities and choose!
Universidad Nacional Autónoma de México (UNAM)
UNAM, the National Autonomous University of Mexico, is one of the best-known universities in Latin America. It's prestigious and covers a lot of subjects. It's also one of the best universities in the world, ranking #103 in the QS World University Ranking in 2020.
In Mexico, it is #1.
UNAM is also the oldest university in North America – it was founded in 1551. In its modern form, it emerged in 1910. Today, it's a public university with a very high research output and an academic staff of more than 16,000.
The university has one of the biggest campuses in the world. The main one is situated in Mexico City and is a UNESCO World Heritage site.
As of 2020, UNAM has a total number of more than 269 000 students, with about 1% of them foreigners. Among its strongest programs are Mineral & Mining Engineering, Arts & Design, and Modern Languages.
Tecnológico de Monterrey
Tecnológico de Monterrey, also known as Monterrey Institute of Technology and Higher Education or ITESM, is a private university. Still, it's one of the best universities both in Mexico and globally.
It's currently ranking #158 in the world by QS, which makes it the second-best Mexican university in the world.
It was founded in 1943, and by 2020 is become home to more than 14,000 students and over 2,000 academic staff. Tecnológico de Monterrey is based in Monterrey and has 36 campuses throughout the country.
The institute was started by a group of businessmen, and up to this day, business education in ITESM is among the best in Latin America. It's also a good choice to study medicine, social sciences, and engineering.
Instituto Politécnico Nacional (IPN)
National Polytechnic Institute of Mexico is one of the leading public universities in the country. It was ranked the second-best university in Mexico a couple of years ago, according to QS. It currently ranks #5 among the top Mexican universities in the world.
IPN was founded in 1936 near Mexico City. There are more than 115,000 students today, and over 7,700 academic faculty staff. Its main campuses are still situated in the capital and suburbs.
IPN offers a wide range of programs, primarily in the fields of medicine, biology, and engineering.
Instituto Tecnológico Autonomo de México (ITAM)
The Mexico Autonomous Institute of Technology is among the country's most important institutions of higher education. It's currently #6 among the best Mexican universities in the world. It's highly respected as one of the best business and economics educational facilities.
ITAM started as an Economics school in 1946. By 2020, this private university has over 6,000 students and more than 407 academic staff. The university is located in Mexico City.
Despite the relatively small staff and few students (compared to other top universities), ITAM meets the highest educational standards and is recognized globally as being one of Mexico's think tanks. It offers top-quality programs in social science, economics, law, political science, and more.
Universidad de las Américas Puebla (UDLAP)
Another private university on our list is UDLAP (University of the Americas). It is the 9th best Mexican university in the world, according to the 2020's QS rating, and is considered one of the most prestigious institutes in Latin America.
UDLAP was founded in 1940 and is located in San Andrés Cholula, near Puebla. It originated from Mexico City College and initially offered degrees in Arts & Sciences. Now, more than 6,000 students are studying there, and the number of academic staff is over 500.
This institution is a good choice for those seeking degrees in business management, economics, arts, humanities, and social sciences.
***
As you see, there are a number of universities in Mexico offering higher education of international quality for foreign students. All things considered, a Mexican university can be a perfect choice – especially if you manage to win a scholarship.
Use these tags to read more related posts and reviews:
---
Let us know if this article was useful for you