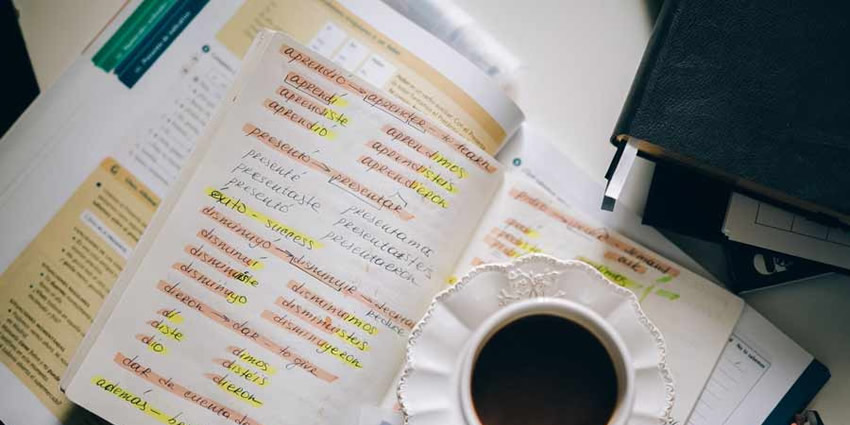 How to learn Spanish on your own from scratch and where to start?
Spanish is spoken by 7.8% of the world's population, which is more than 572 million people! Spanish is taught at school, it is used when working with Spanish-speaking business partners, and in a lot of TV shows with high ratings and popularity.
Spanish is beautiful and melodic. The Spanish language is the most understandable and rarely causes difficulties in perception.
But how to start learning Spanish? How to stay motivated? Can you learn Spanish on your own?
In the article, we will answer all these questions and talk about how to learn Spanish in three different ways.
How to start learning Spanish?
To learn Spanish quickly, it is not enough to just get the decision, the result requires sacrifice, namely:
time – at least an hour daily
desires and motivations
perseverance
Is it easy to learn Spanish?
This is individual, but the most important thing is to set a target for yourself. Imagine the end result every time you decide to stop – and a friendly "kick" is provided to you.
Ok, the goal is set, it's time to move on.
We have identified 3 ways to learn Spanish on your own. Explore them and decide which one is right for you.
How to learn Spanish on your own
Learning Spanish on your own and for free is real. Search online and each search engine will return dozens of materials: audio and video recordings, books, phrasebooks, and translators.
Along with the search for materials, pay attention to the regularity of classes. Even for slow language learning, you need 2-3 lessons per week. If the goal is to learn Spanish quickly, you will need twice as many lessons.
Don't stop at one tutorial, use all available resources.
YouTube: Learn to listen to foreign speech with the help of videos. Subscribe to several channels and view publications at lunch, in transport, or during leisure.
Blogs and social media: Search and you will find many useful blogs for self-learning Spanish from scratch.
Books in the original: If you have already learned how to read, take a new frontier. Start with short stories for children – there are no complex vocabulary and cumbersome constructions.
Gradually complicate the task, switch to books for teenagers, and leave the classics for "later".
Mobile application: Taking notebooks and several notepads with you is inconvenient, and your smartphone is always with you. To work on the dictionary, use the mobile application.
Repeat words at any time and learn new ones: translate, listen, memorize.
Spanish-language radio: The radio is suitable for everyone: beginners and advanced levels. While listening, try to "catch" familiar vocabulary and write out new expressions.
Find a radio station of interest and start practicing.
The main disadvantage of self-learning Spanish is the lack of communication practice.
Learn Spanish in a month with immersion
Even a temporary move or a long trip will help you master the language in a short time. To learn Spanish in a month, follow these rules:
Choose a country for a trip: Spanish is the official language of 28 countries, and each country has its own language features. Decide which option you like best: Spanish or Latin American.
Do not look for compatriots abroad: Communicate as much as possible with the locals. Otherwise, the trip will be useless for your global goal.
Don't stay at home: Go to social places, get to know each other, and immerse yourself in the culture. Speak Spanish, albeit with errors
Traveling to another country is a risk. You don't know what might happen while traveling, so try to learn some basic Spanish before your trip.
Individual Spanish lessons
Picking up material on your own, ignoring mistakes, giving up, and starting again – isn't it easier to ask for help?
The teacher will tell you what to look for when learning Spanish, point out mistakes in pronunciation and grammar, and help you correct them.
There are many benefits to private lessons:
fast results
development of conversational skills
teaching materials tailored to your goals and interests
clear explanations
work with a teacher 1 on 1
If you need to learn Spanish quickly, you can't do without the help of an experienced teacher.
Mistakes that go unnoticed will make themselves felt. You may not be understood by native speakers, and when it comes to an exam, everything becomes clear without words.
If you are a language teacher, then one of the easiest and most effective ways to convey information and knowledge to students in a simple and accessible way is through educational videos.
CRFT Video Studio is a team of highly qualified specialists who have been creating educational videos for over 20 years. Such videos will help your students to better understand and assimilate the material in an easy way.
Use these tags to read more related posts and reviews:
---
Let us know if this article was useful for you