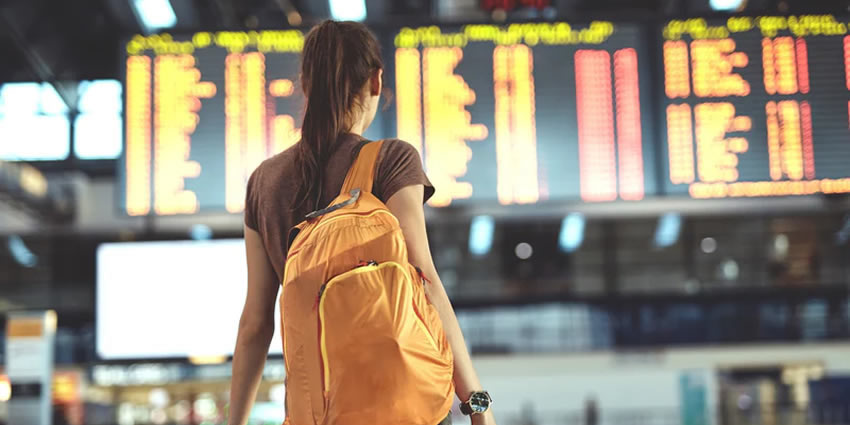 10 effective ways to promote sustainable tourism
Traveling is an exciting and adventurous endeavor that everyone should experience at least once in their lifetime. Just imagine, there is so much in the world that you can see, and so much you can experience.
Therefore, make traveling a priority.
There's a growing awareness of the environmental issues our planet is confronting. People are increasingly committed to promoting sustainable tourism. Did you know that worldwide tourism accounts for 8% of global greenhouse emissions?
Therefore, promoting sustainable tourism is very important. Moreover, the tourism industry is growing quite rapidly, at an annual rate of around five percent. The growth of tourism is even outpacing the growth of international trade.
If we don't promote sustainable tourism now, its future environmental impact could be even more significant. But firstly, the most important question is what exactly is sustainable tourism?
Sustainable tourism is a style of travel that aims to have a positive impact not only on the environment but also on the culture, local industry, and the people of the destination you're visiting.
In a complete sense, you can say that sustainable tourism is the form of traveling in which tourists take full account of their current and future impact on the local environment, economy, and culture.
Though understanding the concept of sustainable tourism is simple enough, the real issue is how we promote and achieve it. Therefore, let's talk about ten effective ways in which sustainable travel can be improved.
Avoid connecting flights
Flights are often an essential aspect of travel, and while planes do produce carbon emissions, it's not practical to switch to sailboats for sustainable travel. However, there are alternative ways to reduce the environmental impact when flying.
Did you know that most of the carbon emissions are released during the landing and takeoff of the plane? Therefore, booking nonstop flights without any connections is better for the environment.
Whenever possible, opt for direct flights. They consume less fuel, offer convenience, and are a more environmentally friendly choice. This way, you also can enjoy a smoother and more efficient journey.
Stay at an environmentally conscious hotel
If you plan to stay at a hotel while you are traveling, make sure to choose a place that holds itself to a higher environmental standard. Selecting an eco-friendly hotel will allow you to decrease your carbon footprint.
You should also make an effort to be sustainability-conscious. Try not to waste any food, energy, or water. Try to avoid noise pollution as well, if you need help hearing your TV, use some electronic earbuds rather than raising the volume.
Moreover, to support the economy of your destination, stay at local establishments rather than hotels owned by large foreign corporations, this will allow the local community to profit from your trip.
Travel light, with reusables
When you are traveling, you will probably have to use various disposable items, which can, of course, be bad for the environment.
Therefore, you should try to travel with as many reusables as you can, for instance, pack a reusable water bottle, a travel mug, a cloth bag for shopping, a metal straw, and various other items that will allow you to avoid using disposables.
Support the local restaurants and food vendors
Trying out the local cuisine is one of the most exciting parts of traveling, especially if you are a food lover like me. Apart from allowing you to experience new flavors, sticking to the local cuisine will enable you to support the local economy.
Therefore, instead of eating at fast-food restaurants like McDonald's and KFC, which are global corporations, try and support local restaurants and food vendors.
Buy souvenirs from local stores
Firstly, as a traveler myself, it is suggested to buy souvenirs, instead of buying premade items. Most tourists usually keep something smaller and more memorable to remind them about their travels.
Furthermore, with all the photos you can take, buying a souvenir is not necessary.
However, most of us sometimes buy small souvenirs that are also practical, like keychains for local vendors to support the local economy.  Moreover, if you are buying any souvenirs, try to get some locally made or handcrafted items.
Pack light and smart
Whenever you are traveling, you should always pack light. Carrying around heavy bags with loads of unnecessary items can result in a larger footprint. For instance, if you are traveling with a simple backpack, you can easily use public transport.
However, if you have a large bag, you have to use a ride-sharing app or a taxi to get around, which will be bad for your budget and the environment. Therefore, pack light and smart and only bring the essential items with you.
Volunteer to help communities while traveling
One of the best ways to give back to the world is to volunteer for non-profit organizations that aim to help people. Not only will this give you a chance to travel to different locations, but it will allow you to have a positive impact on the societies that you are visiting.
Use sustainable forms of transport
Whenever it is possible, you should avoid taking taxis, and stick to walking, this isn't only preferable for the environment, but it will also improve your health.
Moreover, if you do have to use transport, go for local public transport rather than booking a taxi or renting a car, which would result in new carbon emissions.
These days, you can also rent bicycles or electric scooters to get around various cities in the world, which is an excellent initiative to promote sustainable tourism and travel.
Leave the place as you found it
This is an essential tip for when you are going on a hike, camping, or a scenic viewpoint. You must leave these places as you found them. You should try to have a minimum impact on nature, and try to be as eco-friendly as possible.
Raise awareness about sustainable traveling
Lastly, raising awareness about sustainable traveling and eco-awareness is as vital as sustainable traveling itself.
Therefore, when you are going, share your experiences with others through your social media accounts, and motivate other travelers to follow a sustainable style of going as well.
This post was provided by Katherine Joseph, who has been wearing hearing aids for over twenty years. As a veteran in the audiology industry, Katherine offers a holistic perspective on the hearing aid industry and the available equipment at doctear.com.
Use these tags to read more related posts and reviews:
---
Let us know if this article was useful for you