Snowing areas in Mexico – Yes, they exist!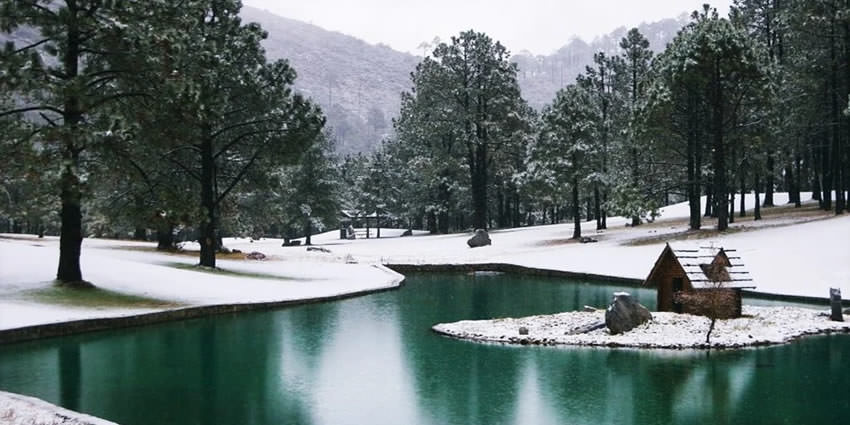 For some travelers, Mexico is a land with golden beaches, full of Mayan and Aztec mysteries, and for others, it is a great alternative to the ski resorts of Austria, Switzerland, and Canada.
Yes, you heard it right! There is snow in this sunny country, too. Skiing in Mexico is perfect for novices, beginners, amateurs, and also professionals.
Compared to European ski resorts, Mexico boasts more affordable prices. Despite this, the level of service remains quite high.
Today, active and extreme mountain tourism in Mexico can help you take a fresh look at the dynamically developing country.
Travel to Mexico in 2021 is increasing
2021 can be your time to go see the snow mountains in Mexico. The government of this country did not fall into a massive Covid-panic and rather cautiously approached the introduction of anti-epidemic restrictions for local residents and visiting tourists.
Since the beginning of the COVID-19 pandemic, Mexico has introduced a so-called "traffic light", according to which each state was assigned a specific color depending on the epidemiological situation.
To date, 3 Mexican states are already in the green zone (restaurants and cafes are open, 100% occupancy is allowed in hotels, nightclubs and entertainment centers are open, etc.), 21 states are in the yellow zone and 8 states are in the orange zone. There are no more states that are in the red zone.
Before You Go Make Sure You Don't Need a Visa
The Mexico Tourist Card is a travel document introduced by the Mexican government in 2015 to increase the flow of tourists to the country. Travelers from some countries, without leaving their homes, have the opportunity to obtain an electronic permit to enter Mexico using the Natvisa service.
The key advantage of this document is to save time that you previously spent on visiting the embassy or visa application center. The Mexico Tourist Card is also linked to your passport, which means that you can quickly complete all migration procedures at the airport.
Please note that the tourist card does not have the status of a visa. Holders of passports of some countries may still need a visa in addition to this document for a comfortable stay in Mexico.
Your quest to get a Mexican Tourist Card has been completed successfully? Then you are ready for the journey!
Arteaga, Coahuila
The small town of Arteaga, located just 18 km to the east of the city of Saltillo and part of the metropolitan conglomerate, is also included in the list of "magical" places in Mexico. It resembles an oasis in the middle of the desert, which is designed to conquer travelers with beautiful landscapes of forests, fruit flavors, and an impressive mountain range, affectionately called "Little Switzerland".
Now people come to Arteaga to walk through the quiet cobbled streets of the town, try regional cuisine, climb the mountains. In the center of the city, tourists are greeted by the temple of San Isidoro Labrador, next to which there are souvenir shops and shops with authentic products.
For example, in Tienda de Mariela, natural jams and jams made from apricots, figs, and plums are sold, as well as creams and liqueurs that can be brought from the town as a gift to loved ones.
Copper Canyon, Chihuahua
The Copper Canyon (Barranca del Cobre) is a chain of canyons in the Sierra Tarahumara region in the southwestern part of the state of Chihuahua in Mexico. It is one of the most remote places in Mexico due to its location in the Tarahumara Mountain range. From here you can enjoy an incredible view of the snow-capped mountain peaks!
The numerous waterfalls and hot springs of Najeno Copper Canyon are hidden from civilization. You can reach them on foot, on horseback, with a guide, or on donkeys. Spending the night under the open starry sky on countless sandy islands is wonderful.
There are enough travelers and tourists in the regions, but they are not crowded. Most likely, in small cities, the right balance is maintained: there are enough visitors, so you can meet like-minded people and go on expeditions together.
Mexiquillo, Durango
Mexiquillo is a very attractive nature park for mountain lovers, located in the west of the state of Durango in the municipality of Pueblo Nuevo. A significant part of its territory is covered by virgin coniferous forest with several endemic species of pine trees, as well as ravines, tunnels, canyons, and waterfalls.
The park is not included in the national park system of Mexico, nor is it a natural monument, but it is of interest to tourists due to the opportunities for active recreation: tracking, horseback riding, and mountain biking, rock climbing, and kayaking down rivers.
The neighboring city of La Ciudad provides decent accommodation and food services to vacationers.
Interesting fact: in 1981, in the park of Mexiquillo, Ringo Starr starred in the movie "The Caveman".
Sombrerete, Zacatecas
Not far from the big city of Zacatecas is one of the oldest cities in Mexico – Sombrerete, founded in 1555. It is worth noting that this city has preserved a unique cultural and historical heritage to this day.
The grandeur of the architectural monuments, a large number of interesting sights, snow-capped mountains, caves, and ancient gold mines have made Sombrerete one of the most popular tourist destinations in 2021.
Nevado de Toluca, State of Mexico
Nevado de Toluca is the 4th highest volcano in Mexico. It is located about 80 km west of the capital, on the territory of a national park named after the volcano.
The volcano is popular with both tourists and locals, who use it for sledding and a variety of improvised means. This is one of the few places in Mexico where there is snow not only in winter but when the temperature and humidity contribute to it.
Mexico is the epitome of an ideal tourist destination for a holiday: the country not only meets the rosiest expectations of travelers but also impresses with unexpected discoveries.
Vacation in Mexico is not only tequila, cheerful Mexicans in sombreros, cacti as tall as a man, but also amazing ski resorts!
Use these tags to read more related posts and reviews:
---
Let us know if this article was useful for you