Why you should visit Mérida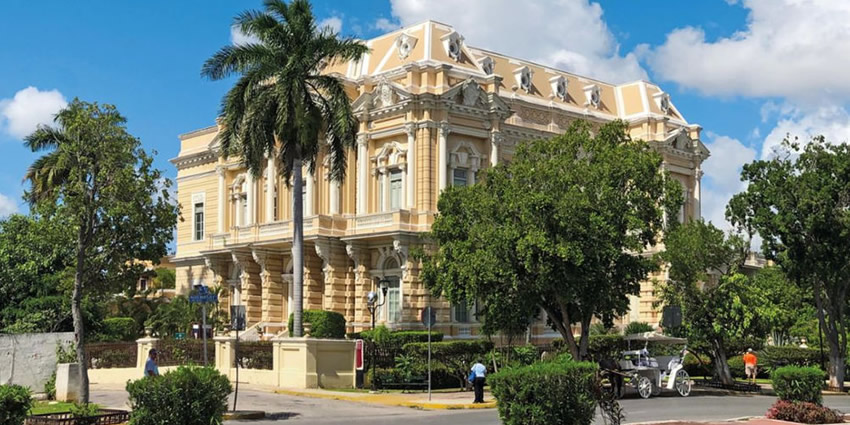 Mérida has become a popular travel destination. Known as the Ciudad Blanca or "White City," it boasts a stunning colonial architecture characterized by white structures that contrast beautifully with colorful pastel buildings.
But it's Merida's culture that shines through even brighter. Perhaps that helps to explain why Merida is the only city that has been twice selected to serve as the American Capital of Culture (in 2000 and in 2017).
Merida is brimming with culture at every turn. The wide array of cultural activities and daily events is a major draw for this bustling city. This travel guide will recommend some of the top things to experience in Merida!
Best things to do in Merida
Navigating the city's numerous attractions can be overwhelming, so here's a curated list to help you plan your visit:
Take a walking tour through the city center area.
Discover the Mayan world at the "Gran Museo del Mundo Maya".
Explore the "Lucas de Galvez Market" and its vibrant chaos.
Roam Mérida's famed Paseo de Montejo.
Visit historic mansions along the Paseo de Montejo.
Enjoy the serene atmosphere of Mérida's plazas.
Explore public buildings around Plaza Grande:
Museum of Contemporary Art: Delve into modern art and culture.
Casa de Montejo: Get a glimpse into Mérida's wealthy past.
Catedral de San Ildefonso: Visit Mérida's grand cathedral.
Palacio Municipal of Mérida: Discover the city's administrative heart.
Palacio de Gobierno: Enjoy open-air strolls amidst magnificent murals.
Mérida, a city with a rich cultural tapestry woven into every aspect of daily life, invites you to explore and discover its charms. Plan your trip to Mérida, and let its beauty and culture captivate your senses.
While Mérida may not be known for its bike-friendliness, every Sunday morning, the city transforms for the Bici Ruta ("Bike Route"). It's a chance for cyclists to explore Mérida's beautiful streets without the worry of traffic.
Join locals on this weekly bike ride tradition and explore the city on two wheels.
Every Wednesday, witness the ancient Mayan ball game's revival in front of the Cathedral.
The tradition of this ancient sport is kept alive during this weekly event.
Scoring is actually quite rare. Doing so is extremely difficult, particularly during this abridged 30-minute version of this game. So if someone does manage to complete a goal, consider yourself lucky and be sure to cheer loudly!
Arrive at least 15-20 minutes early for the best seats.
Plan your visit to coincide with Mérida's exciting annual events:
Merida Fest (January): Enjoy weeks of nightly fiestas, including a trova stroll and dazzling fireworks.
Carnaval of Mérida (February/March): Experience vibrant parades and celebrations at the X'matkuil Fairgrounds.
Independence Day (September): Join the festive celebrations on September 15th and 16th in Plaza Grande.
Day of the Dead (November): Explore traditional displays and festivities throughout the city during Hanal Pixán.
Christmas and New Year (December): Immerse yourself in the holiday spirit with festive decorations and traditions.
Mérida's annual events offer a diverse range of experiences, from cultural celebrations to sporting events and more. Most of these events and festivals are free and take place in the city center.
Don't miss the chance to savor the unique Yucatan cuisine.
While you can find Mexican favorites like tacos and elote (corn on the cob), Mérida offers distinct regional specialties rooted in Mayan cooking with influences from Europe, the Caribbean, and other Mexican regions.
Exploring local cuisine is a highlight of any visit to Mérida.
Mérida's nightlife comes alive on weekends.
Even if you're not attending a theatrical performance, a visit to the Teatro Jose Peon Contreras is a must. Explore the century-old theater's elegant interior and cool off in the air-conditioned art museum.
Check for events like symphonies on Fridays and Sundays for a classy and budget-friendly evening.
Use these tags to read more related posts and reviews:
---
Let us know if this article was useful for you