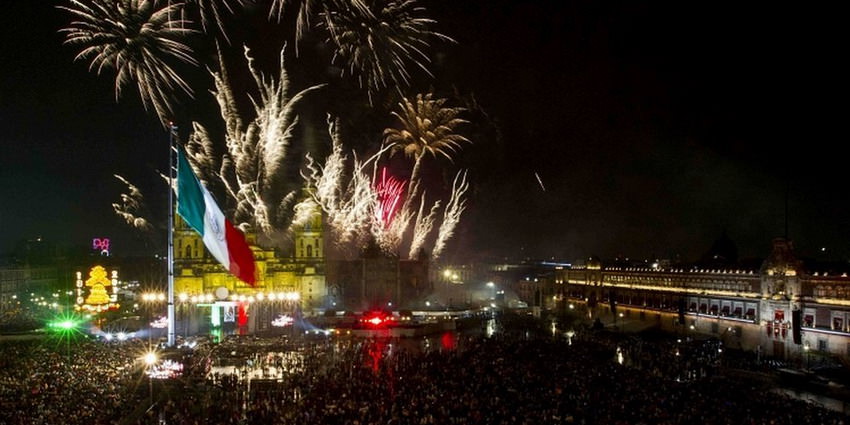 The culture and customs of Mexico
Mexican national days, holidays and festivals
Celebrations and festivals are an integral part of Mexican life.
Mexico's culture is rich, colorful and vibrant, influenced by its ancient civilizations such as the Aztec and Maya as well as European colonization. It is unique and probably one of the most fascinating cultures in the world.
The traditions and customs of the Mexican people are varied and diverse. They are proud of their native heritage and each region has its own cultural practices and celebrations.
Many of the ancient traditions of their ancestors have been preserved making it a fascinating destination to explore.
There are several indigenous groups within Mexico including the Nahuas, Otomis, Mayas, Zapotecs, Tzeltales and Tzotziles. These have all influenced the Mexican culture in terms of cuisine, medicine, rituals and language.
Music and dance feature heavily in Mexican culture. Mariachi music dates back to the 18th century and is well-known and loved. Traditionally mariachi bands consist of 5 musicians wearing 'charro' suits.
If you haven't already heard the song "La Cucaracha" then you probably will at some stage of your Mexico travel, as it is played by mariachi bands everywhere – on the street and in restaurants.
Folk dancing is also common throughout Mexico. The Jarabe Tapatio (Mexican Hat Dance) is one of the iconic dances of Mexico – probably the country's national dance. It celebrates courtship and the dancing is performed around a sombrero.
Festivals and fiestas are extremely important in Mexico and celebrated even in the smallest villages. Every community has its own patron saint who is honored with celebrations and processions every year.
From the most remote indigenous village to the most sophisticated suburb of Mexico City – everywhere devotes at least one day a year to a fiesta – often many more!
So if you want to experience the colour and vitality of a Mexican festival or fiesta, then you will need to plan your Mexico travels accordingly.
Here is the most known mexican national days and festivals:
Independence Day (16th September)
This is Mexico's most important National Holiday that celebrates Mexico's liberation from Spanish rule in 1810. Mexico City is a great place to be for this festival with the Cry of Independence being recited in the Zocalo followed by fireworks, music and dancing.
Day of the Dead (1st & 2nd November)
During this festival, offerings are made to the souls of ancestors. Shrines are built in homes to honor departed relatives and there are often all-night vigils at graves. Market stalls sell "pan de muertos" and colorfully iced sugar skulls. At Lago de Pátzcuaro there is a beautiful torch-lighting ceremony, festive dances and a ceremony on Janitzio, an island in the middle of the lake.
Feast of Our Lady of Guadalupe (12th December)
This is a religious festival held in honor of Mary, the Virgin of Guadalupe. Catholics make a pilgrimage to the Basilica of Guadalupe in Mexico City to see an image of Mary. This is probably the most important religious holiday in Mexico.
Semana Santa (Holy Week)
This is Mexico's main holiday, a deeply religious festival that celebrates the resurrection of Christ. There are pilgrimages and processions. Head to Iztapalapa outside Mexico City where the festival is on a huge scale and involves buckets of fake blood!
Guelaguetza Festival (July)
If you are in Oaxaca in July, you may be able to witness this indigenous cultural event that celebrates the traditions and cultures of the region. Traditional clothing, folk dances and local foods are all part of this colorful event.
Fiesta de San Cristobal (16th to 25th July)
Also in July is the Fiesta de San Cristobal, held not surprisingly in San Cristobal de las Casas! Colorful and vibrant, this fiesta features fireworks, parades, marimba bands and parties and plenty of traditions of the Chiapas region.
Use these tags to read more related posts and reviews:
---
Let us know if this article was useful for you