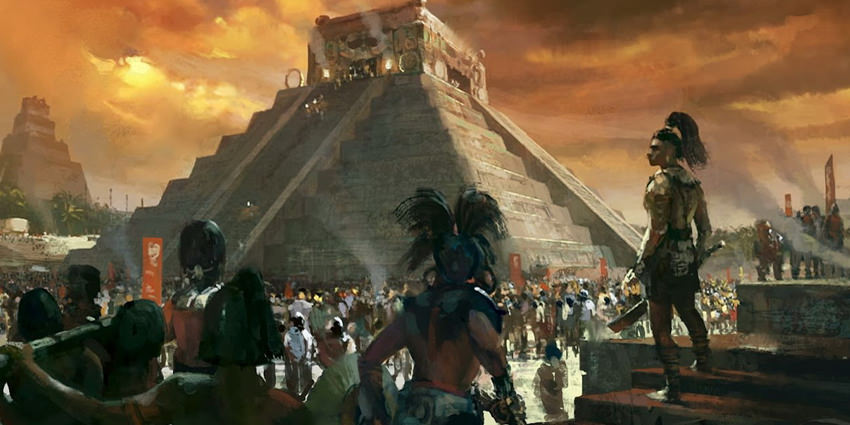 Mexican Routes | Free Mexico Travel Guide and Travel Information
The pre-Columbian history of the territory now comprising contemporary Mexico is known through the work of archaeologists and epigraphers, and through the accounts of the conquistadors, clergymen, and indigenous chroniclers of the immediate post-conquest period. While relatively few documents (or codices) of the Mixtec and Aztec cultures of the Post-Classic period survived the Spanish conquest, more progress has been made in the area of Mayan archaeology and epigraphy.
Human presence in the Mexican region was once thought to date back 40,000 years based upon what were believed to be ancient human footprints discovered in the Valley of Mexico, but after further investigation using radioactive dating, it appears this is untrue. It is currently unclear whether 21,000-year-old campfire remains found in the Valley of Mexico are the earliest human remains in Mexico. Indigenous peoples of Mexico began to selectively breed maize plants around 8000 BC. Evidence shows a marked increase in pottery working by 2300 B.C. and the beginning of intensive corn farming between 1800 and 1500 B.C..
Between 1800 and 300 BC, complex cultures began to form. Many matured into advanced pre-Columbian Mesoamerican civilizations such as the: Olmec, Izapa, Teotihuacan, Maya, Zapotec, Mixtec, Huastec, Purépecha, Totonac, "Toltec" and Aztec, which flourished for nearly 4,000 years before the first contact with Europeans.