Discover the beauty of Akumal, a hidden gem on Mexican Caribbean coast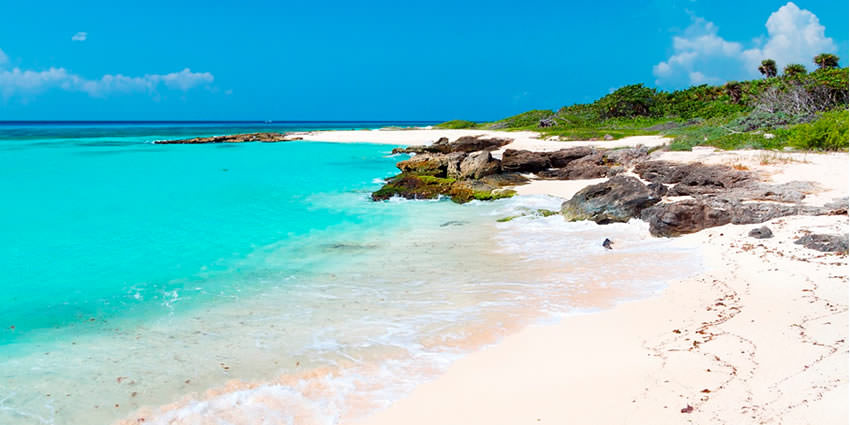 Akumal is a popular tourist destination located on the Caribbean coast of Mexico's Yucatan Peninsula. The town is known for its clear turquoise waters, white sand beaches, and abundant sea turtle population.
Tourists come to Akumal for its tranquil atmosphere and opportunities for relaxation, such as yoga and wellness classes.
Akumal is a small, cozy, and picturesque town located on Mexico's Caribbean coast where visitors also can enjoy snorkeling or scuba diving to see the turtles and vibrant coral reefs.
With its pristine beaches, crystal-clear waters, and lush tropical landscapes, it's the perfect destination for travelers seeking a tropical escape. Whether you're looking for adventure, relaxation, or a bit of both, Akumal has something for everyone.
One of the main attractions in Akumal is its stunning beaches. With miles of soft white sand and turquoise waters, it's easy to see why this area is considered one of the most beautiful in Mexico.
Snorkel in the crystal-clear waters to see the diverse marine life, including colorful fish and sea turtles. For those looking for a more relaxed experience, simply lay back and soak up the sun on one of the many sandy coves.
Akumal is also known for its natural beauty, with lush tropical landscapes and abundant wildlife.
Take a scenic hike through the nearby jungle to explore the region's diverse flora and fauna, or visit one of the many cenotes, natural sinkholes filled with crystal-clear water, for a refreshing swim.
The town itself is charming and traditional, with a relaxed, laid-back atmosphere.
Akumal is also home to a small shopping center, where you can purchase handmade souvenirs and gifts.
For those seeking adventure, Akumal offers a range of activities to keep you entertained. Take a kayak tour of the nearby mangroves, go scuba diving to explore the region's vibrant coral reefs, or simply rent a bike and explore the area's beautiful countryside.
In conclusion, Akumal is a hidden gem on Mexico's Caribbean coast, offering a perfect blend of adventure and relaxation.
With its stunning white sandy beaches, crystal-clear waters, and lush tropical landscapes, Akumal is the perfect destination for travelers and vacationers seeking a tropical escape.
Things to do in Akumal
Snorkeling or scuba diving in the famous Akumal Bay to see sea turtles and colorful coral reefs.
Relaxing on the beautiful white sand beaches, such as Akumal Beach and Half Moon Bay.
Exploring the ancient Mayan ruins at Tulum, just a short drive from Akumal.
Participating in water sports, such as kayaking, windsurfing, and paddleboarding.
Visiting the nearby Sian Ka'an Biosphere Reserve for a unique natural experience.
Going on a turtle release and hatching experience at Akumal's Tortugranja turtle sanctuary.
Trying local cuisine at one of the many local restaurants and cafes.
Shopping for souvenirs and local crafts at the Akumal Pueblo Market.
Taking a yoga or wellness class at one of the many wellness centers in the area.
Enjoying the nightlife scene at bars and clubs.
Overall, Akumal is a popular tourist destination for those seeking a mix of natural beauty, cultural attractions, and relaxation.
Akumal has a variety of accommodations, from luxury resorts to budget-friendly options, making it accessible to travelers of all budgets.
Book your trip today and discover the beauty of Akumal for yourself!
Use these tags to read more related posts and reviews:
---
Let us know if this article was useful for you