Routes and trips: Make sure not to miss these attractions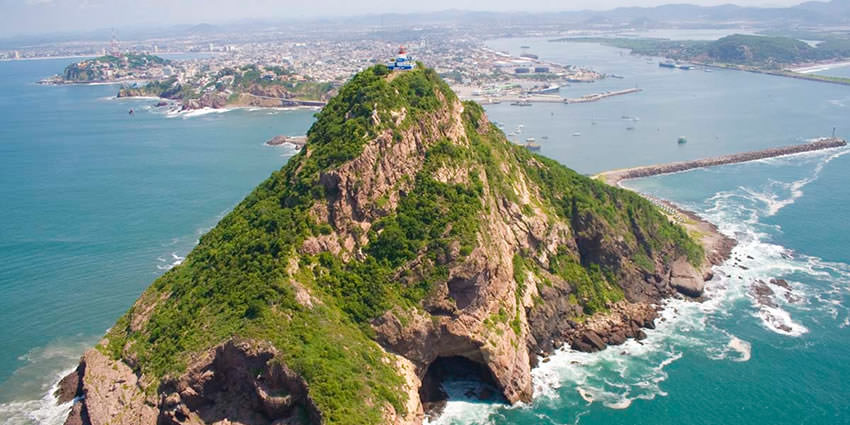 A great trip to Mexico should include these destinations
Most travelers will immediately think of Cancun whenever Mexico shows up on the list of possible destinations. And while the seaside city and resort deserve all the praise they can get, there are many other spectacular destinations Mexico has to offer.
So, if you're not a big fan of "going where everybody goes" and you want to create a different itinerary for your trip to Mexico, check out these suggestions.
The Copper Canyon
Sure, the Copper Canyon may not be the less-known tourist attraction in Mexico, but we guarantee that you won't have the issue of running into crowds here.
As the locals call it, Barrancas del Cobre is deeper than the Grand Canyon in the USA and about four times larger. It's actually a network of no less than 11 canyons spread across 60,000 square miles of red rock and jaw-dropping sights.
There's a long list of outdoor activities that you can opt for. Hiking, climbing, horse-riding, or biking are among the most popular options among tourists. Also, there's an incredible zipline adventure you can take part in if you want even more adrenaline.
While you're there, a stop at Batopilas is perfect for getting immersed in the local life in a small town and exploring the silver mines here.
Pro tip: make sure not to miss the Chihuahua al Pacifico ride, also known as El Chepe. The 405 miles of railway that stretches between Chihuahua and Los Mochis is simply out of this world.
You'll take a step back in time while admiring the spectacular landscape through this engineering marvel that took 90 years to complete.
Multiple Attractions in Sinaloa
Sinaloa's state has a lot of destinations to add to your list as a tourist. It includes natural attractions such as Stone Island, an offshore island ideal for lying on the beach, swimming, and eating grilled seafood at the restaurant located on top of the island.
Since we've started with an attraction that involves a boat trip, you can add the Mazatlan lighthouse to your list. Functional since 1879, the lighthouse sits on top of a rock that is also used as a jumping point for high dives by daring men.
If you want some cultural activity, you shouldn't leave Sinaloa before visiting the Angela Peralta Theater.
Standing since the late 1800s and renovated in 1992, this building will make your jaw drop. Most of the time, you will find temporary exhibitions in the art gallery near the entrance, and the museum takes you through the various stages of the building across time.
Here's one for the football fans out there, the stadium in Culiacán. Here, you will find the home stadium of the Dorados de Sinaloa.
This is the 2nd division team that Diego Armando Maradona trained for two seasons and almost made it to the top tier.
There's even a Netflix show on this topic called "Maradona in Mexico".
Football is one of the most popular sports also in Mexico. Mexicans love both watching football as well as making bets. Sports betting ("apuesta") is becoming more popular also in Mexico.
Witness El Dia de los Muertos in Oaxaca
If you travel to Mexico late in October or at the very beginning of November, you should know that the Day of the Dead is celebrated all across the country on the 2nd of November.
Oaxaca is the spiritual home for El Dia de Los Muertos, and the festivities start one week before in this vibrant city. You'll be able to witness both the somber religious and spiritual moments, as well as the joyous, carnival-like moments.
Beyond its moments when locals remember lost loved ones, El Dia de Los Muertos is about celebrating life. You'll get a unique chance to see the traditional dresses and the famous skeleton face painting.
Also, Oaxaca is known for its cuisine, including multiple varieties of chili, herbs, and mole. Make sure you don't miss the opportunity of taking a sip of mezcal, Tequila's less-known, smokier, and smoother cousin.
Of course, there are hundreds of other attractions that can be enjoyed in Mexico. From the Mayan sites in Yucatan and all the way to the petrified waterfall of Hierve el Agua, the country is spectacular all-around.
Hoping that our suggestions got your inner traveler buzzing, all that's left to do is set up the perfect itinerary.
Use these tags to read more related posts and reviews:
---
Let us know if this article was useful for you