Most beautiful universities in Mexico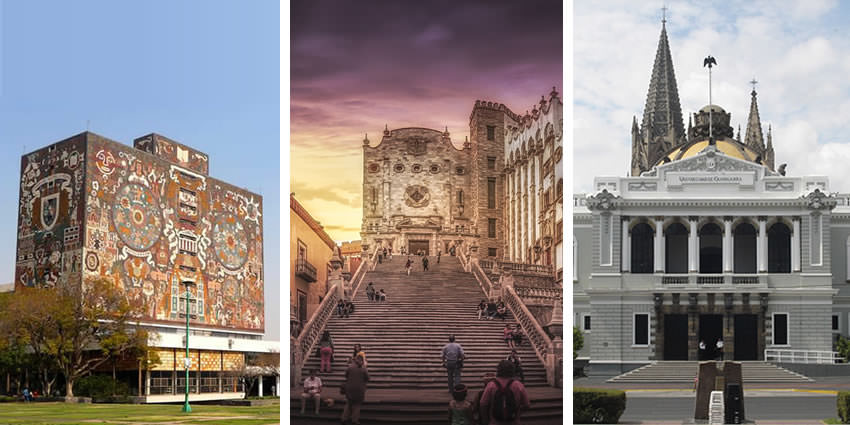 Mexico is a colorful and beautiful country. But it's a lot more except for great nature and it is architecture. There are places that usually don't mind, but they are true gems. Do you know what we are talking about? Yes. Universities, hospitals, schools!
Universities are not only for research paper writing, lectures and exams. In Mexico, universities are also places of concentrated beauty and architecture.
National Autonomous University of Mexico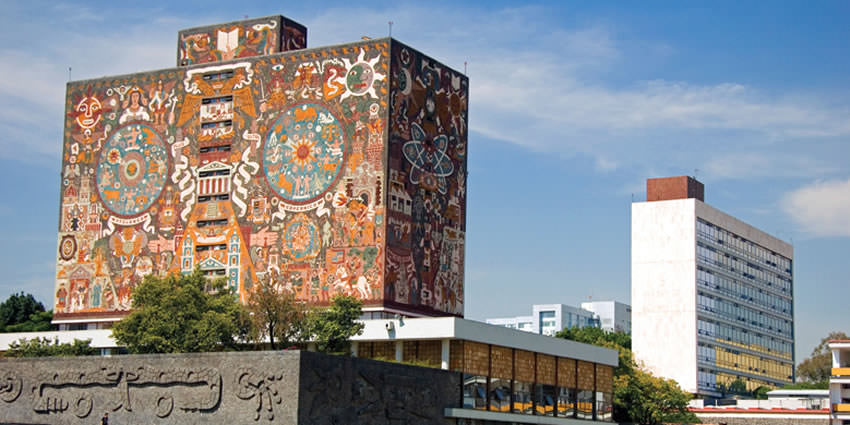 First of all, the place where it was built attracts attention. It's a solidified lava bed and it's an interesting choice to build a University on. Despite the UNAM being an old institution, it was rebuilt at this place in the 1950s after demolishing the original building of 1584 in 1910.
At the moment it was built it was the biggest single construction project from Aztec times.
But what attracts people to this place is not the bricks and concrete it is built of. Design is what really takes all the attention. This building holds history itself reflected in mosaic stone murals illustrating historical events. Each wall represents a different period and all stones were collected from different parts of Mexico, which makes the color variety so wide.
Diego Rivera, David Alfaro Siqueiros, Mario Pani, and Juan O'Gorman made their contributions to this really historical building.
For people who are interested in plants, it is UNAM's Botanical Garden on the campus. It's the second oldest place in the country.
Guanajuato University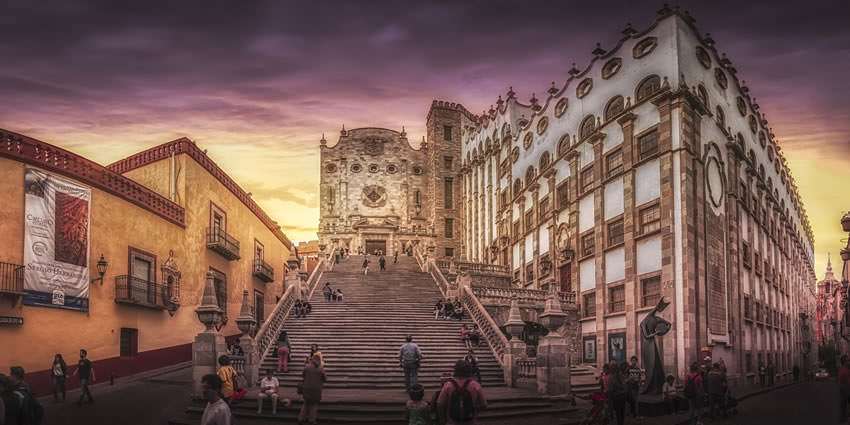 For admirers of colonial style, this building is a must-have of being on the trip list. Its history falls back to 1732 when Hospice of the Holy Trinity appeared. In 95 years it became the College of the Immaculate Conception.
In 1867 it turned into the National College of Guanajuato. The name we know today as the University of Guanajuato was received in 1945.
Imagine a gorge with slopes so steep it's strange something can stay on it. And all those slopes are blooming with bright-colored buildings. The main building of the University is white and blue which contrasts a lot with the rest of the rainbow-colored town with its severity.
It is even the main temple of the city, Templo de Los Hospitales, which a lot of citizens were outraged about when the University was built.
But all of the university buildings are scattered throughout the city, so as a result this contrast is a part of the general design.
University of Guadalajara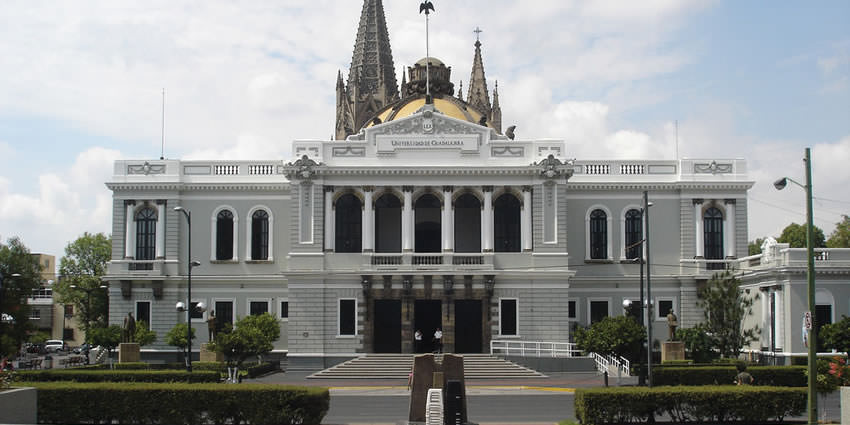 The city itself is called "Florence of Mexico" by many, and it has a reason to be called like that. The University goes in line with overall luxury and is another great member of the colonial style.
People who saw it say they can't decide when it looks better – day or night, but all agree it looks great at all.
Even more remarkable is the library, Biblioteca Octavio Paz. This 16-century building holds a lot of books and also a history. A lot of murals describing the Mexican Revolution are inside the library. It's the reason why people think about Italy when they see them.
Use these tags to read more related posts and reviews:
---
Let us know if this article was useful for you