How to book hotels without a credit card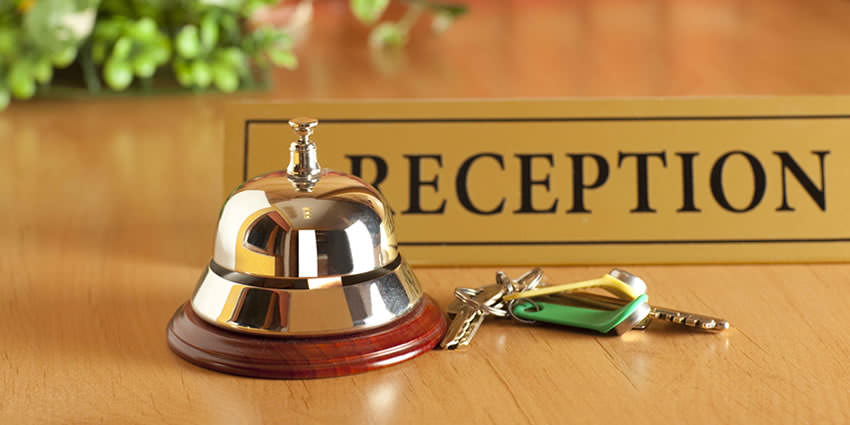 Why do hotels ask for a credit card to reserve a room?
Nowadays, hotels use hotel management software designed to simplify hotel operations and reservation management, room assignment, accounting, and housekeeping tools. More and more tourists and travel agencies reserve hotel rooms online.
With the emergence of online travel agencies, the hotel sector experienced an increase in room bookings often canceled at the last minute.
These massive reservations of rooms on the travel agencies caused significant losses to the hotels because rooms are booked until a few days before entry. For this reason, hotels began to ask for a credit card as a guarantee.
In this way, the hoteliers could check the reservation's authenticity and ensure its collection in case of no show (cancellation) and the possible expenses incurred in the hotel by the clients (use of the minibar, damage to the room, etc.).
Over time, the situation normalized, and hotels began to ask their clients for a pre-authorization of the credit card instead of directly making the reservation's full charge, which generated new doubts among travelers.
What is the pre-authorization of a credit card?
Retention, blocking, or pre-authorization of a credit card consists, basically, of the realization of a small charge by a company (be it a hotel, a rent a car, etc.) in the customer's credit line, to ensure the future payment of the reservation that is being made.
Once said reservation has been confirmed and paid by the client, the company unlocks (that is, returns) the amount of money without the procedure entailing the client's expense.
However, although this process does not involve extra expenses for travelers, it can cause inconveniences when dealing with other payments. This is why more and more hotels allow you to reserve a room without using a credit card and offer alternative backup methods.
How to book a hotel in Booking without a credit card?
Unlike other reservation centers or online agencies, Booking offers the ability to search and reserve different accommodation types without using a credit card to make a room reservation.
To do this, you have to click on the side filter "No advance payment," and all the hotels that allow you to reserve a room without a credit card will appear.
Once the reservation is confirmed, the payment method will depend on each hotel, although the most common is that they offer you one of the alternatives that we indicate below.
In order to increase the number of online transactions and improve the security conditions of these operations, in recent years new virtual payment methods have emerged, among which are recommended the following:
Wire transfer
Although bank transfers are a very safe form of payment, few hotels offer them to their clients due to the bank charges (commissions) that they entail.
However, if you decide to book a room and pay via bank transfer, all you will have to do is call the hotel directly to get the bank account number (known colloquially as IBAN) and make the payment by transfer.
PayPal
It is a virtual payment method that allows you to send money safely to another person or company to their email id linked to PayPal.
The amount to be paid is deducted from the card (either credit or debit) or directly from your bank account (without the need for a card) since Paypal is based on an email account system, in which the user has had to register previously.
Paypal is a highly recommended payment method since it is safe and easy to use. A lot of people around the world use PayPal regularly for all types of online purchases.
Prepaid card or purse
Prepaid cards (also known as wallet cards) have the physical appearance of a regular credit card. The difference is that the prepaid card limits its use to the amount that you have previously deposited into it from your bank account.
This type of card allows you to buy online in a totally secure way since only the amount of the operation that you have previously entered is "risked".
Virtual card or virtual prepaid
The virtual card or also called a virtual prepaid card is very similar to the prepaid card, except for two details:
It is not a physical card, that is, you will not have plastic, but all the data is saved virtually.
It is only valid for one operation, which offers a higher level of security in purchases online or by mobile phone.
Its use may seem complex the first time it is used but, once you get used to it, it is a fast, simple, and, above all, very secure payment system.
Gift and stay boxes in the hotel
In the event that you have not decided on which date you are going to make the hotel reservation or you want to give a hotel stay to a friend or family member, you can buy one of the experience boxes and hotel stays on the market.
These boxes, which are sold in department stores, bookstores, and online stores such as Amazon, are available in multiple varieties (stays with breakfast included, with a spa, with massages or gourmet or adventure activities) and different prices ranges.
The best known and recommended brands are:
Smartbox
Wonderbox
Life is Beautiful
Dakotabox
Direct payment at the hotel
Despite all the above, some hotels (aware that there are travelers who do not like to pay over the Internet) allow direct payment of the reservation once you arrive at the hotel.
In these cases, the normal thing is that you have to pay for the entire stay the day you arrive at the hotel, either by credit/debit card or in cash.
Use these tags to read more related posts and reviews:
---
Let us know if this article was useful for you