Ciudad Victoria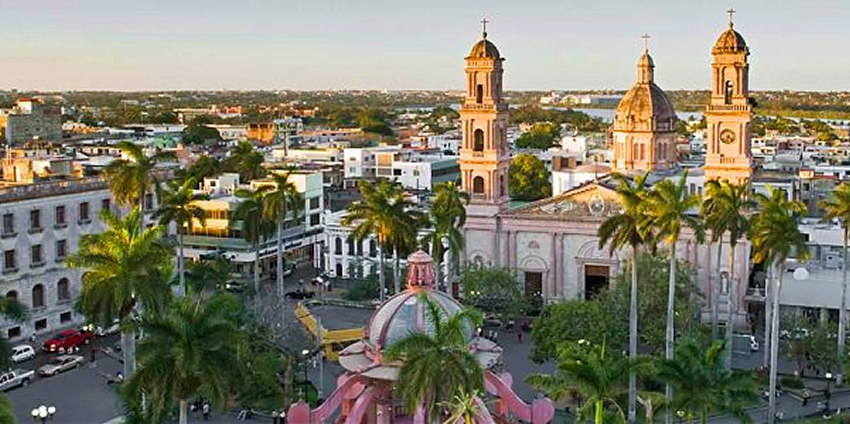 Ciudad Victoria is the capital city of the Mexican state of Tamaulipas.
It is located in the western-central region of the state. Ciudad Victoria is also the municipal seat of the surrounding Victoria Municipality, which covers an area of 1,638 km² (632.4 sq mi).
According to the 2010 INEGI population count, the city had 305,155 inhabitants, and the Victoria Municipality had a population of 321,953.
The city and the municipality both rank fourth in population size in the state, behind Reynosa, Matamoros, and Nuevo Laredo.
Victoria is located 316 metres (1,037 ft) above sea level.
The city is in a valley between two mountain ranges: the Sierra Madre Oriental to the west and the Sierra de Tamaulipas to the east.
Climate
Victoria has short mild winters and long hot summers. Temperatures rarely drop below 0 °C (32 °F) — the lowest recorded temperature was −6 °C (21 °F) and the hottest was 48.5 °C (119.3 °F), one of the highest temperatures ever recorded in Mexico.
The average annual precipitation is 700 millimeters (28 in). Half of this amount falls between May and September, although there is a drying trend in July.
Its climate classification is humid subtropical, its moderate elevation adds to overall precipitation pattern. Exceptionally heavy rains brought by occasional North Atlantic tropical cyclones also influence the overall climate and precipitation amounts.
Ciudad Victoria was founded on October 6, 1750 with the name Villa de Santa María de Aguayo by José de Escandón y Helguera.
On April 20, 1825, the town was elevated to the status of city, and was given its current name in honor of the first president of Mexico, Guadalupe Victoria.
Toward the end of the 19th century and the beginning of the 20th century, the city began undergoing a number of modernizing changes.
In 1890, a railroad was completed that passed through Ciudad Victoria on its route between Monterrey and Tampico.
Several major highways were also completed during the 20th century.
Several monuments and structures were built during the 19th and early 20th century, including a bronze statue of Benito Juárez on July 18, 1897, the Juárez Theater in 1899, and on September 15, 1910, a monument to the heroes of the independence of Mexico.
In 1896, the first children's garden/playground (kindergarten) in Latin America was established in the city by Estefanía Castañeda Núñez de Cáceres.
The city is served by General Pedro J. Méndez International Airport, located 18 kilometers (11 mi) from the city center.
You can dial 078 from any phone, where you can find free information about tourist attractions, airports, travel agencies, car rental companies, embassies and consulates, fairs and exhibitions, hotels, hospitals, financial services, migratory and other issues.
Or dial the toll-free (in Mexico) number 01-800-006-8839.
You can also request information to the email correspondencia@sectur.gob.mx
MORE EMERGENCY NUMBERS:
General Information: 040 (not free)
National Emergency Service: 911
Radio Patrols: 066
Police (Emergency): 060
Civil Protection: +52(55)5683-2222
Anonymous Complaint: 089
Setravi (Transport Mobility): +52(55)5209-9913
Road Emergency: 074
Cruz Roja: 065 o +52(55)5557-5757
Firefighters: 068 o +52(55)5768-3700
Use these tags to read more related posts and reviews:
---
Let us know if this article was useful for you