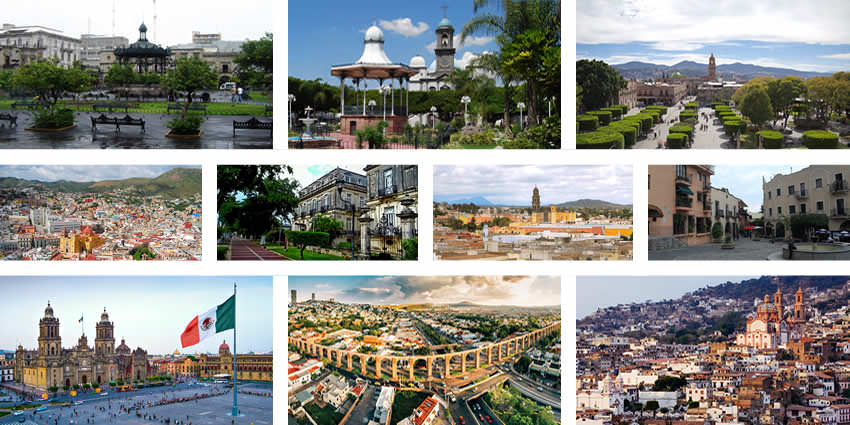 Top 10 colonial cities
Mexico is a country with a rich history and culture.
Highly questionable ethics aside, it's impossible to deny the impact this colonial history has left on modern-day Mexico and one of the most obvious ways it presents itself is through architecture.
Here are the top ten most historic, must-visit colonial cities in Mexico.
Acámbaro is a city and municipality in the southeastern corner of the Mexican state of Guanajuato, on the banks of the Lerma River, and the oldest of the 46 municipalities of Guanajuato.
Acámbaro was originally a Purépecha settlement that was invaded by the Spanish, and their Otomi allies, in 1526. Acámbaro is noted as a major railway junction, a local transport hub, and the origin of the nationally famous Acámbaro bread.
The historical and cultural value of Puebla's architecture is a major reason the city was chosen as a UNESCO World Heritage Site. Various styles and techniques such as Baroque, Renaissance, and Classic are represented here in over 5,000 buildings included in the catalog.
The historic center is filled with churches, monasteries, mansions, and the like, mostly done in gray cantera stone, and red brick, and decorated with multicolored tiles.
Puebla is also considered to be the "cradle of Mexican Baroque" both in architecture and in the decorative arts, and one of the five most important colonial cities in Mexico.
Use these tags to read more related posts and reviews:
---
Let us know if this article was useful for you