Casino resorts in Mexico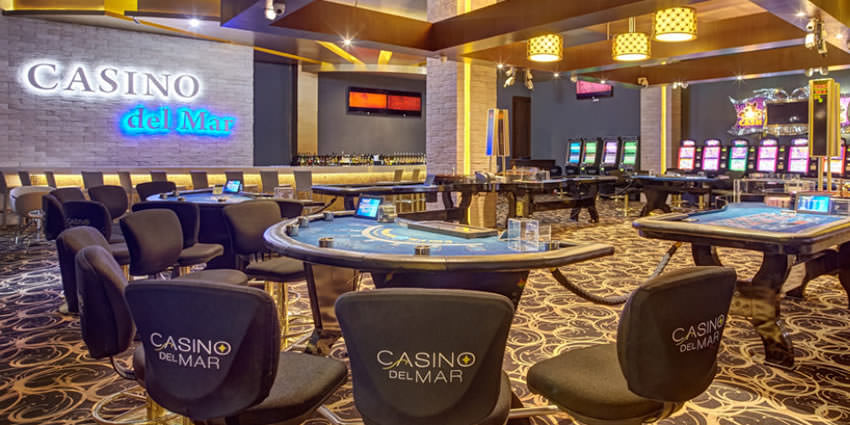 Gambling tourism in Mexico
Tourism linked to gambling is becoming more and more popular. Both professionals and amateurs enjoy the game combining the pleasure of the holidays with the casino fun. This phenomenon has been growing in part due to the boom in the online casino industry.
There are plenty of five-star prestigious resorts and hotels with swimming pools, pristine private beaches, cafes, restaurants, and 24-hour entertainment. And besides that, there are luxurious casinos there!
Hideaway at Royalton Riviera Cancun
Cancun has established itself as one of the most visited cities in the world. That is why there you can find a large number of luxurious resorts, including the Hideaway. It has an elegant and opulent style that highlights an atmosphere of luxury and comfort.
At the same time, it includes modern and brilliant facilities, which makes it an excellent combo for a spectacular vacation.
The resort is quite popular for the great gastronomic variety offered by its more than 10 restaurants, with dishes from various international cuisines. The resort also includes tequila tastings, massages, aromatherapy, etc.
It also offers tennis courts, swimming pools, a gym, specialized beauty salons, and hydrotherapy among others.
Additionally, you can enter the Casino del Mar, which belongs to the same complex. It is even possible to get gift vouchers that the resort makes for its guests. This casino is one of the most elegant and prestigious in the Riviera Maya.
There you can try your luck with slot machines, roulette, and European-style blackjack.
San Nicolás Hotel and Casino in Ensenada
Hotel San Nicolás is located in northern Mexico in Ensenada Baja California.
This resort is a reflection of the fact that casinos are not just an elite activity. On the contrary, it offers comfort and entertainment at more affordable prices than those that can be found in Cancun for example.
Possibly borrowing the idea from the already popular virtual gambling halls, it has a wide selection of games ranging from roulette and blackjack to slots. Equipped with over 400 slot machines, roulette, and dice, this hotel offers guests a Vegas experience.
Additionally, they also have live shows.
Casa de Las Palapas Private Estate in Puerto Vallarta
Puerto Vallarta is the place where you can watch whales, swim with dolphins, and also try your luck in a big variety of casinos. Among these are the Life Casino, the Emotion Casino, and the Win Club.
In turn, there is a great variety of resorts that stand out.
This is the case of La Casa de las Palapas Private Estate, which in addition to having swimming pools and slides, also includes luxury facilities such as terraces, a library, and supermarkets, all very close to the beach.
Additionally, it offers transportation services to all the casinos in the area. For this reason, if you plan to visit the paradisiacal beaches of Puerto Vallarta, you could combine your vacation with an option to stay in this resort and visit a different casino every night.
Dubai Palace Casino in Cancun
Although it is not a hotel, nor a resort, it is worth naming it in this post. Dubai Palace is the most impressive casino in Cancun, which is renowned not only for its wide variety of games and machines but also for its unique experience and ambiance.
The restaurant offers Mexican food, as well as mariachis and the Mexican-style service is also one of the characteristics that differentiate this casino from others in the world.
***
Mexico offers incredible paradisiacal beaches and exclusive resorts, ideal for spending a dream vacation.
At the same time, you will notice that it is very common to find incredible casinos close to the hotel restaurants, which allow tourists to combine the experience of pleasure with entertainment.
Use these tags to read more related posts and reviews:
---
Let us know if this article was useful for you