What to do in Cancun and around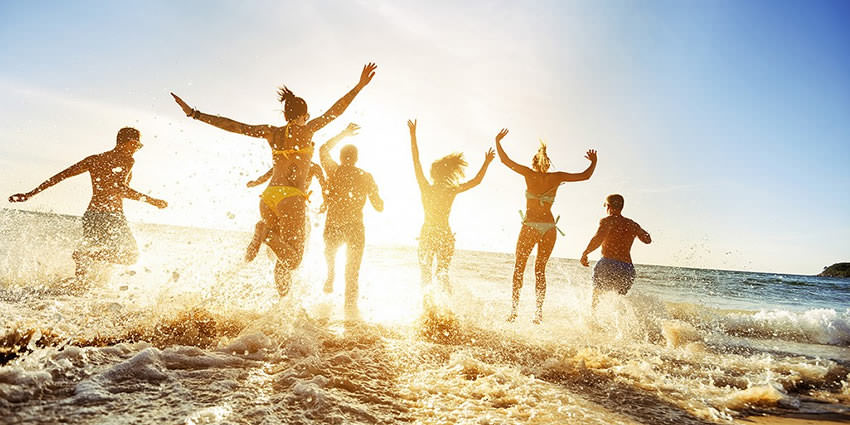 Cancun is one of the world's most popular travel destinations. Surrounded by the breathtaking turquoise crystal-clear waters of the Caribbean Sea and soft white coral sandy beaches, Cancun will make your vacation the best and unforgettable.
Just offshore of Cancun there is a vast portion of the famous Mesoamerican Barrier Reef and this makes Cancun an excellent base for diving excursions, with numerous scuba hotspots.
What to see and to do in Cancun?
Visit the Mayan Museum in Cancun. The museum houses an important collection of Mayan archaeological artifacts.
Visit the nearby archaeological site of San Miguelito or El Rey Mayan Ruins and its pyramid-shaped temple.
Ferris Wheel Cancun is 60 meters high and it is one of the largest panoramic wheels in the world. It provides a nice view of Cancun and the surrounding area.
Cancun Interactive Aquarium will let you enjoy a hands-on experience as you touch sea urchins or manta rays. Watching the amazing presentation of sea lions and dolphins at night.
The Cancún Underwater Museum houses 500 underwater sculptures submerged between 3 and 6 meters deep in the ocean galleries. Snorkelers and scuba divers can visit the underwater exhibits. There is also a glass-bottom boat tour.
One day tours from Cancun
Visit theme parks and nature reserves such as Rio Secreto Nature Reserve, Ventura Park, Xplor, Xenses Park, Xel-Ha, see the famous Mayan ball game performance in Xcaret.
Take a jungle tour on a boat. Choose a guided tour or just hire and drive your own boat through the mangrove channels, encountering a variety of wildlife species along the way.
Swim and scuba dive in cenotes. The Yucatan Peninsula is home to many spectacular spring-fed cenotes. Cenote scuba diving is one of the most unforgettable activities you can experience in Yucatan. Visit Dos Ojos Cenote or Ik Kil Cenote, both are the best on Riviera Maya.
Visit Cozumel for jeep excursion and snorkel tour.
Visit Isla Mujeres, swim, dive and snorkel and kayaking in Garrafon Natural Reef Park. Take a catamaran tour as a fun alternative to the ferry that goes to Isla Mujeres and other nearby destinations.
On the Holbox island you can admire flamingos, pelicans, ducks and other birds in their natural environment.
Visit nearby archaeological sites: Tulum, Coba or even make a day trip to visit Chichen Itza.
Enjoy authentic Mexican food
There are plenty of amazing restaurants in Cancun. Besides that, there is incredible tasty Mexican street food in almost every corner: tamales, machacados, tortas, salbutes, ceviche, kibis, tacos, marquesitas, empanadas, elotes, chilaquiles, churros.
Enjoy Cancun's fresh seafood. Most of the restaurants in Cancun have a lot of delicious seafood dishes on the menu.
Cancun nightlife
Cancun is widely famous not only as a fabulous resort but also for its exciting nightlife. After sunset, Cancun's downtown area offers a vibrant nightlife that's loads of fun but a little more intimate than the typical clubs in Hotel Zone.
Expect lots of live music ranging from Latin to classic rock covers.
Cancun offers a great variety of bars and nightclubs to choose from. The atmosphere there ranges from a laid-back pub style and popular Vegas-style shows to elegant VIP scenes and multi-level dance floors where you can have fun with thousands of other nightlife lovers.
Most bars in Cancun stay open until about 04:00, and more than a few are open until dawn.
Where to stay in Cancun?
Hotels in Cancun are available at every price point, from cheap hostels and budget hotels to luxury resorts. There are so many hotels in Cancun to choose from. Most Cancun luxury all-inclusive resorts and hotels are either right on the beach or a few minutes away.
Some resorts are family-focused. Cancun resorts for kids have fun options designed to keep kids entertained. Others have a romantic cozy environment for couples.
Most Cancun hotels have swimming pools, air conditioning, restaurants and small bars. Some hotels are even considered the best dog-friendly resorts in Mexico.
Use these tags to read more related posts and reviews:
---
Let us know if this article was useful for you